Waiters responds to Gobert's comment about him making a dirty play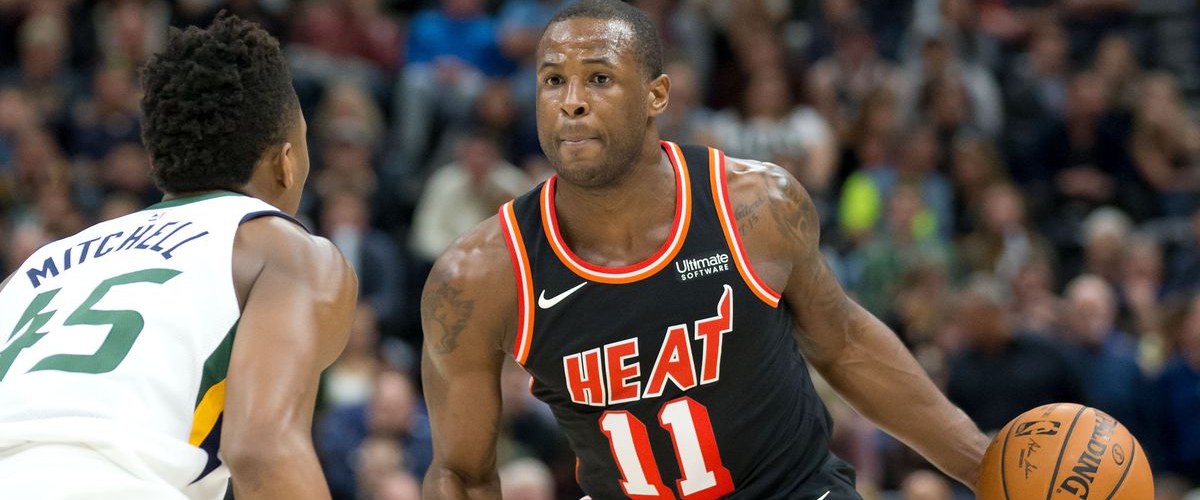 After Friday's game between the Heat and Jazz, Jazz center Rudy Gobert claimed Heat guard Dion Waiters made a "dirty play" when he went diving for a loose ball and rolled into his knee.
The play occurred during the third quarter. Gobert limped off the court, but later returned in the fourth quarter after being diagnosed with a right knee contusion. The Heat, thanks to Dion's late game heroics, defeated the Jazz 84-74.
Waiters clearly disagreed with Gobert's accusations.
"I've never been a dirty player in my life," Waiters prior to the Heat's game against the Pistons in Detroit. "I went for the ball. Tell him to get out of his feelings. And that's what it is, just like that."
"I didn't even know that was him," Waiters continued. "I went for the ball, making a basketball play. He [goes] right to social media. I ain't a social media guy. At the end of the day, that [expletive] don't matter. Tell him to get out of his feelings. We won, they lost. So what."
Gobert didn't play in Saturday night's 114-106 win over the Nets and as Sunday by Shams Charania of The Vertical, the Utah center is expected to miss four to six weeks with a bone bruise.
The 7-foot-1 center is averaging 13.9 points, 10.5 rebounds and 2.5 blocks in 12 games this season.