Whiteside among Eastern Conference players listed by ESPN as a likely first- time all-star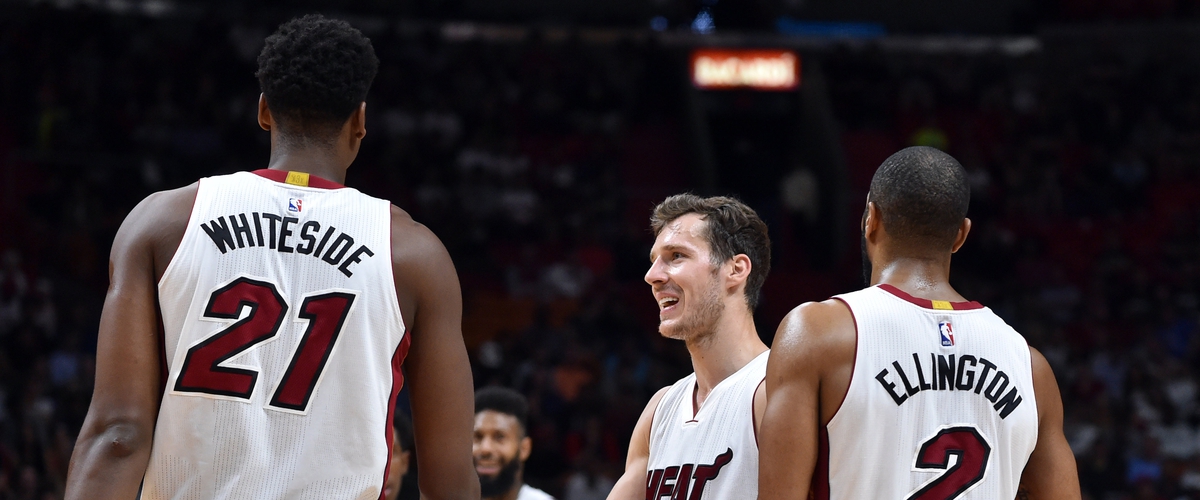 Today, predicted players who will likely make their first all-star appearance. The four Eastern Conferences choices were Kristaps Porzingis, Joel Embiid, Bradley Beal, Hassan Whiteside. Here's what was said about Whiteside, who wasn't picked on last year's team:
When it comes to All-Star production, Whiteside is already there. He averaged 17 points, 14 rebounds and 2 blocks per game, just the 13th time anyone has done that for an entire season, but the first time anyone has done it and not made the All-Star team.
At least when it comes to 2016-17, it's easy to pin Whiteside's snub on his team's performance. Heading into Jan. 26 last season, the day that All-Star reserves were announced, the Heat were 16-30 and in 14th place in the Eastern Conference. At that point in the season, Whiteside's numbers were All-Star-worthy: 16.9 points, 13.9 rebounds and 2.0 blocks per game on 55 percent shooting.

This summer, the East has seen three all-star players move West via trade or free agency. Paul George is now Oklahoma City. Jimmy Butler in Minnesota. Paul Millsap in Denver. It's possible Kyrie Irving could be headed there as well if the Cavs choose to trade him to a West team.
With more stars moving west, the opportunity for Hassan and others to make the Eastern Confernce All-Star team increases. As mentioned by ESPN, the Heat's 16-30 record at the time played a factor in Hassan getting snubbed. So if the Heat start off strong, and Hassan posts similar or better numbers, he could represent the Heat in February for the 2018 All-Star game.
The players who received the most votes as potential first time all-stars were:
Karl-Anthony Towns (108)
Kristaps Porzingis (104)
Joel Embiid (96)
Rudy Gobert (96)
Nikola Jokic (96)
Bradley Beal (84)
Hassan Whiteside (72)