Will the HEAT jump in the Paul George sweepstakes?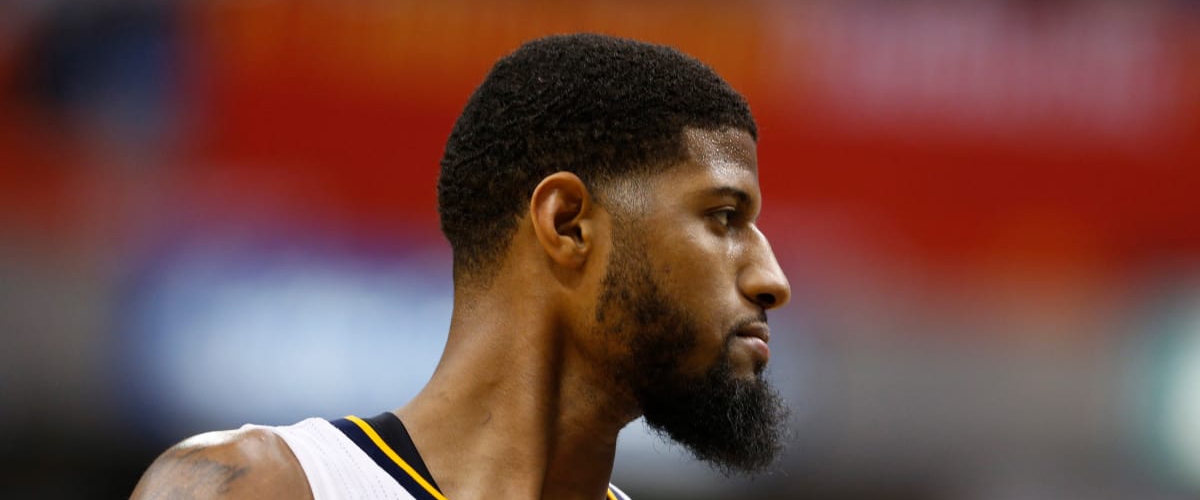 Sunday afternoon, according to Adrian Wojnarowski of the Vertical, Paul George's agent informed the Pacers of his client's intentions to leave next summer, preferably to the Lakers.
In an effort to get some assets back, the Pacers have already engaged in trade discussions with teams interested in George. The Cavaliers are reportedly one of those teams. Although the Pacers want a large return for George, it's very likely they'll get something substantially less. Teams are hesitant to give up much assets for a rental player.
Will Miami be one of the teams to jump in? Well, they done it before. If you remember in 2004, Miami traded for hall of fame center Shaquille O'Neal. Shaq was an impending free agent coming in, but re-signed on a five-year deal with the Heat after the season. Almost 11 years later, they did the same when they traded two first round picks for Goran Dragic. Dragic, like O'Neal was also an impending free agent. Despite missing the playoffs, Miami was still able to convince Goran Dragic to stay long-term in Miami. Dragic even re-signed for less than his max.
Will Riley do it again?
Trading let's say a package of Tyler Johnson, McRoberts, the #14 pick, and/or Winslow could put the Heat in the conversation. If the Pacers accept, they'll add a top ten talent on the roster. Most importantly, their chances of getting top free agent target Gordon Hayward will get even better.
But it is risky though. The Heat could find themselves losing George after next season if he departs for the Lakers in free agency. Unless they truly believe they can convince Paul George to re-sign, or even feel strongly confident that Hayward would come, the Heat probably wouldn't hesitate to do it. A team with Goran Dragic/Gordon Hayward/Hassan Whiteside may convince George to stay. Even if George left in free agency, you still got a star in that scenario.
Will Miami jump in? Only time will tell. However, these next few days should be interesting to say the least.