Hockey Stop: William Nylander Resigns and Welcome Seattle!
Now in December, the NHL has seen some big news being broken. William Nylander has finally resigned with the Toronto Maple Leafs, and it was not a sign and trade away case like many speculated. He is staying in Toronto. Seattle has also been given an NHL franchise that will begin in the 2021-22 season, and will be apart of the Pacific Division, while the Arizona Coyotes will move to the Central Division. Finally, Gary Bettman announced that we will see another rise in salary cap for teams, as we will go from a current $79.5 million cap space to anywhere between $81.4-$85.4 million. That makes the Nylander resign look even better for Toronto, as they now may be able to keep Matthews and Marner as well. Let's get into your questions.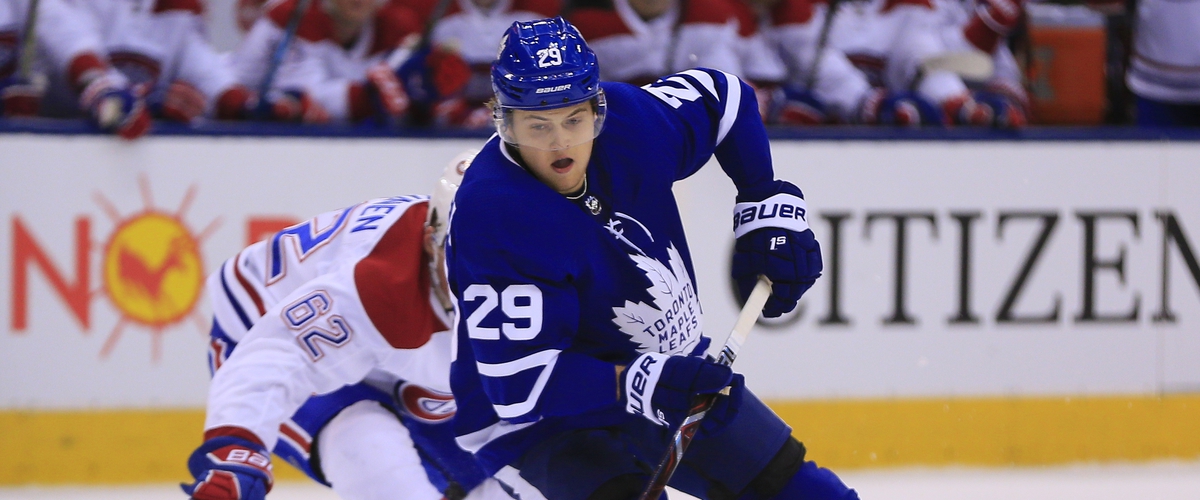 What will Toronto's salary look like for next season after the Nylander deal?
Based on the range of expected salary next season, I've settled on $82 million. Nylander signed a deal worth a little more than $6.9 million per season, which leaves them with about $27 million in free cap. Matthews is looking at a deal worth about $12 million per year, and it should be long term. I settled on an 8 year deal worth $12 million average per season. That leaves about $13.7 million for Marner, more than enough. He should sign for about $8.5 million per season, for 6 years, which will leave just about $4.7 million for everyone else the Leafs have to sign. Those other players? Defenseman Jake Gardiner, a position in which they are thin at. Right wing Kasperi Kapanen, who is 22 years old and has been having a very good season thus far, and someone they should want to keep around. Andreas Jonsson, a 24 year old left wing who has been decent for them in the bottom six, another player they would probably like to hang onto. That $4.7 million salary cap won't give them much room to help their depth at both forward and their already weak d-core. Yes, they do get to keep the main pieces in Matthews, Marner, Nylander, Tavares, Morgan Rielly and goaltender Freddy Andersen, but they can't keep around a solid supporting cast that includes Jonsson, Kapanen and Gardiner. Unless Matthews takes a pay cut, Marner takes a pay cut or they buy out the final year of Nathan Horton's contract, I don't know how they can afford good depth players. (If they buy out Horton's contract they will get an extra $2.4 million, giving them about $7.1 million, which means they can probably keep 2 of Jonsson, Kapanen and Gardiner)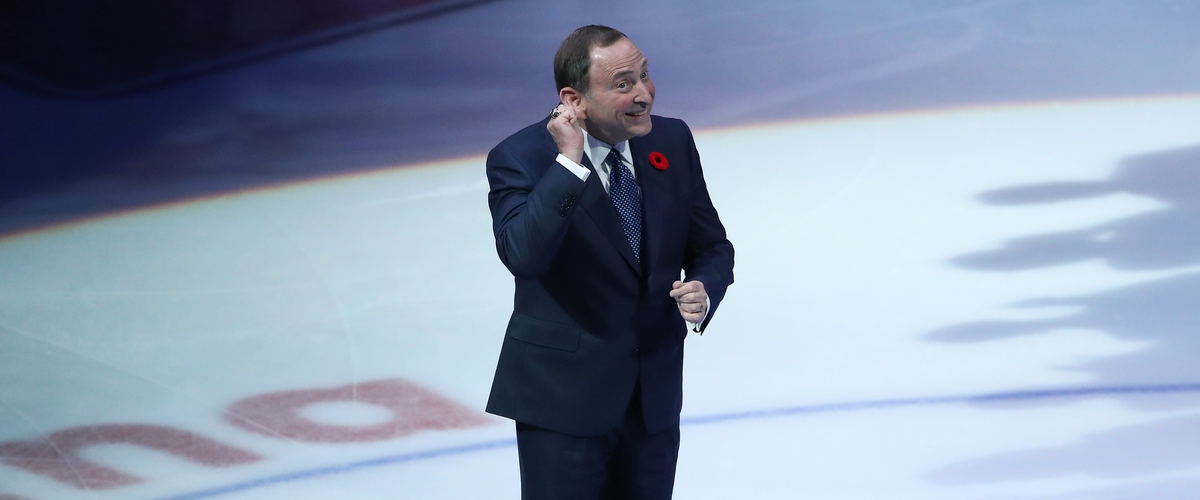 Thoughts on Seattle being brought to the NHL and what should their name be?
I think that Seattle will be great for the NHL, as was Vegas. Over the next few years, thanks to Seattle and what seems to be a great fanbase, teams will continue to see a rise in salary cap, meaning keeping around the fan favorite NHL players, which will raise every teams stock. For example, Tampa is a rising market due to their success, and if salary cap continues to rise, the higher their chances will be to keep around a great team with great players, meaning the fanbase will continue to grow. So adding another expansion team will be awesome for the league, money wise. As for a team name, there doesn't seem to be very great options. Based on many unofficial fan voting sites, the most recurring names are Totems, Metropolitans (Old Seattle NHL name), Steelheads, Kraken, Sasquatch and Emeralds. Based on history, Metropolitans makes it into my top 3, while Seattle Kraken and Seattle Sasquatch have the best potential for logos. Steelheads and Emeralds aren't necessarily bad, but the potential for a good mascot and logo doesn't level up to other names. I personally think the Seattle Kraken will be the best fit, it just sounds right, but it would also be cool to see the rebirth of the Seattle Metropolitans.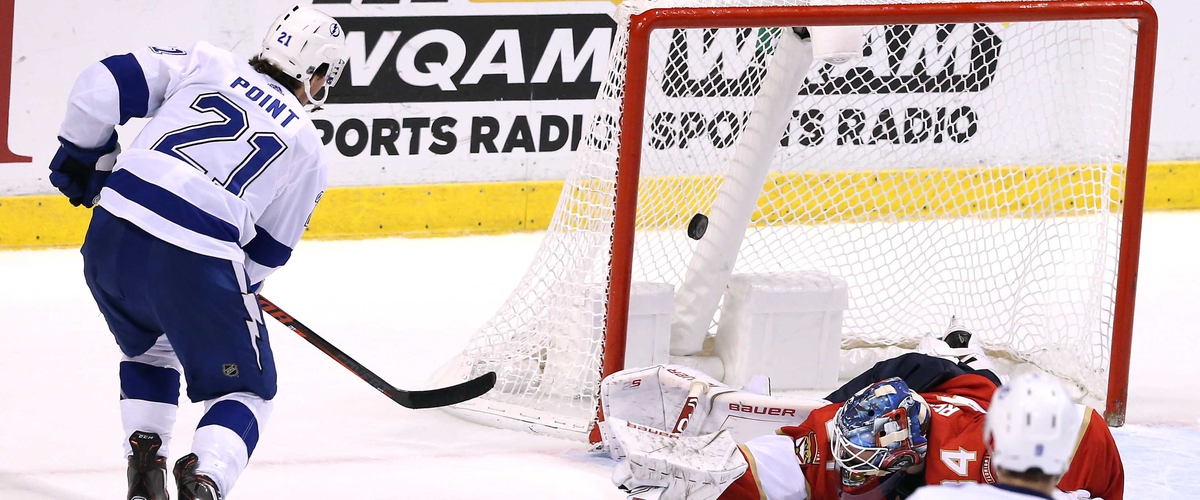 How will the Lightning afford Brayden Point after the Yanni Gourde extension?
This is the same scenario as the Maple Leafs offseason, and the fact that the Salary cap is rising. After the cap was expected to rise by the margin it's expected, I don't see why they wouldn't be able to. For those that didn't know, the Lightning extended Yanni Gourde's contract (as he is an upcoming free agent) for 6 years at almost $5.2 million, a contract offer he, so far, has earned. But Brayden Point has been an animal and will no doubt be in the NHL all-star game for the second consecutive year, and he too is a free agent at the end of this year that the Lightning will try to extend before the off-season. As mentioned earlier, the salary cap will rise and give the Lightning a cushion of $8.8 million to work with. That isn't very much, but it is enough for the Lightning to keep Point around. The question is who else they have to resign. Braydon Coburn and Dan Girardi are solid depth defenseman, but they are both "over the hump" in terms of age, and the Lightning have surprising depth on defense, and Slater Koekkoek can easily slot in. Koekkoek is also a free agent, but he is a much cheaper option. Anton Stralman is a top 4 defenseman that the Lightning would want to keep around, which complicates things. Let's say Point takes a bridge deal, something the Lightning did with Kucherov a couple seasons ago, at 3 years for $4.5 million, leaving $4.3 million. Stralman is a great team player and could take a cheaper option to stick around, so we can have enough to give cheap one year deals to Paquette and Koekkoek. With the emergence of Mathieu Joseph, we may not need Paquette, but Paquette has been good so far, so we can throw him in too. It will be very tight, but I think the Lightning will make out ok. If Point doesn't take a bridge deal and wants a long term contract, the Bolts would either have to trade a contract such as Killorn or Callahan in order to keep Stralman, but that's easier said than done.