Hockey Stop: 2018-19 NHL Award Winners Predictions (Art Ross and Norris)
Art Ross Trophy-NHL's Point Leader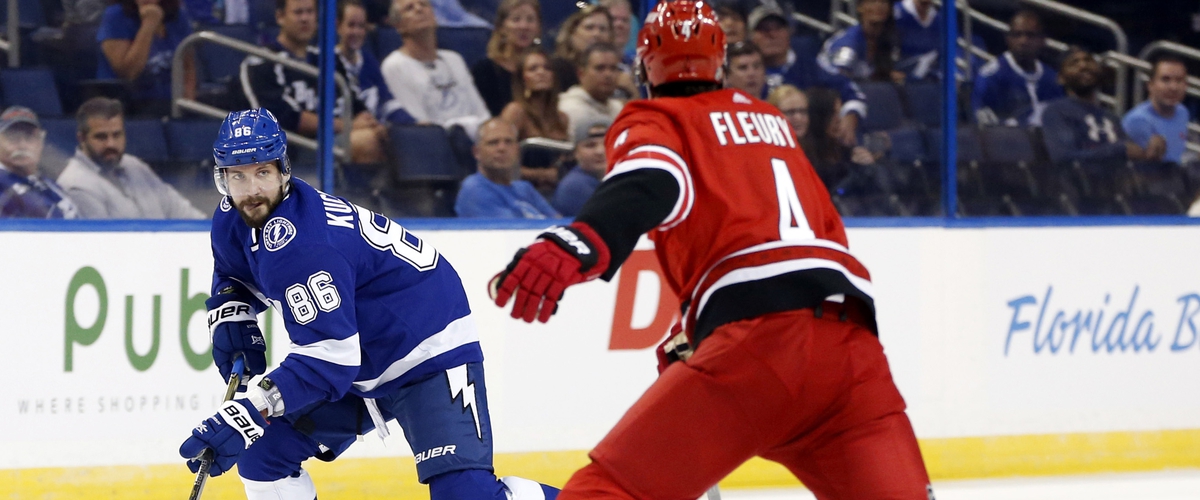 1. Nikita Kucherov
Nikita Kucherov is an absolute stud. He put up 100 points, including 39 goals and 61 assists, alongside captain Steven Stamkos (86 points). Because these two are still going to be playing together, along with the fact that the 3rd player on the first line could be one of Brayden Point (66 points), Ondrej Palat (35 points or JT Miller (58 points), there will be a ton of skill around Kuch. Now add the fact that Kucherov is still young, at 25 years old, he has more room to grow. When you take all those things into account, and he is able to stay healthy, he will be in for yet another 100+ point season.
2. Connor McDavid
Connor McDavid is a world class talent, and is debatably the best player in the NHL today. He is also very young, at 21 years of age, with back to back 100+ point campaigns. The only problem is the talent around him is a question mark. This year he should have better linemates, as well as second hand scoring, whether that is from the blue line or the other forward lines, that could really open the ice for him. Considering he already won this award, along with the fact he should have more talent around him, he could be in for a huge year.
3. Nathan MacKinnon
MacKinnon last season put up 97 points, including 39 goals, to lead his Avalanche to the playoffs. At age 23, he is young with much more room to grow. That alone is scary. Add his talented linemates (Mikko Rantanen, 84 points and Gabriel Landeskog, 62 points) who open the ice up for MacKinnon, and you have a deadly player. He has a ton of competition at the top, with the likes of Crosby, Malkin, Stamkos, Hall, Kucherov and McDavid, but he is a favorite to take the scoring title in my eyes.
James Norris Memorial Trophy-Best Defenseman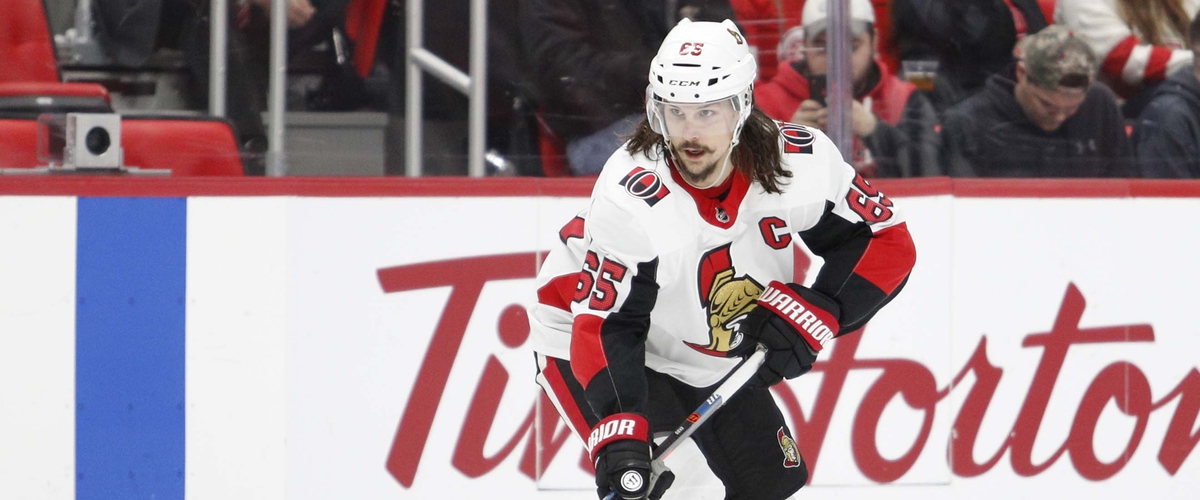 1. Erik Karlsson
Erik Karlsson was officially traded out of the dumpster fire called Ottawa, and to the west coast to hang out with the beard brothers in San Jose. With Brent Burns alone, the Sharks had a dynamic defenseman, who can put up really good offensive numbers while holding his own in the defensive end. They also have Vlasic, who is one of the best shutdown defenseman in the league. Add Karlsson to the mix, one of the best offensive defenseman in the league, and it's just ridiculous. Karlsson and Burns will put up monster points together, and although this trophy isn't always about the defenseman with the most points, they can't ignore this dynamic duo. My one and only concern is whether or not the scoring will be so spread out that their point totals individually won't be among the highest.
2. John Klingberg
Klingberg went so under the radar that, despite putting up 67 points as a defenseman (including 8 goals) on a non playoff team, he wasn't even a finalist for the Norris. This season will be different. Klingberg will repeat last season, maybe even better, and help the Stars finally reach the postseason. He won't be ignored again, and he will make sure of it.
3. Victor Hedman
Last seasons Norris Trophy winner, Hedman will look to repeat. He has great D partners in either one of Stralman, McDonagh or Sergachev. He may even have a better season than last, as McDonagh has a little more chemistry, but he has a lot more competition. Brent Burns, Charlie Mcavoy, PK Subban, Roman Josi, Rasmus Dahlin, Oliver Ekman-Larsson, Seth Jones, Aaron Ekblad, Drew Doughty, Shayne Gostisbehere, John Klingberg and Erik Karlsson. It's a toss up for the finalists, but the winner is almost pretty clear, if everyone stays healthy.