2018 recruiting class a bright light ahead for the Texas Longhorns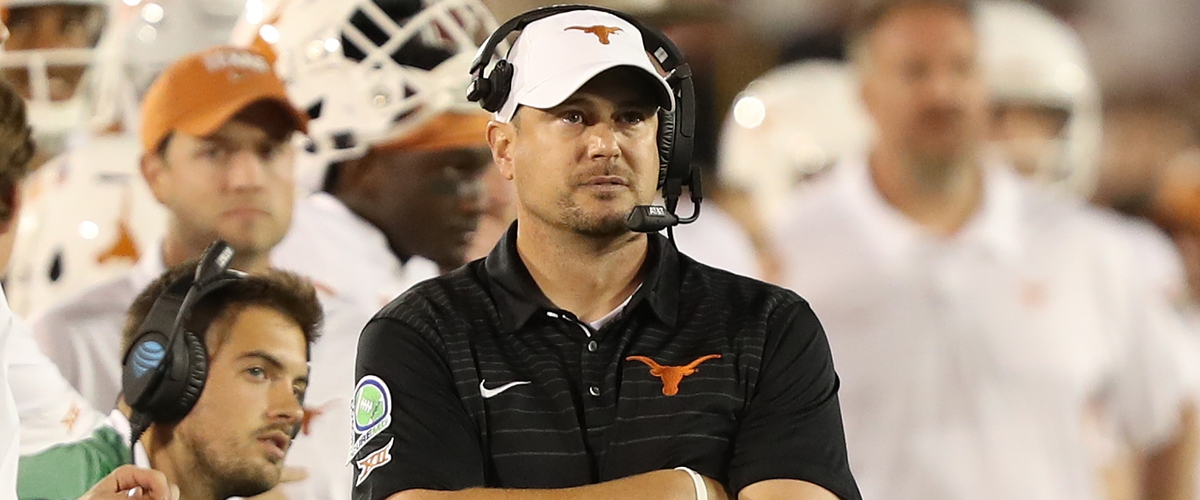 The Texas Longhorns suffered a 24-7 loss to TCU this weekend, leaving them sitting at 4-5 for the season.
Another disappointing loss that has been blamed on poor offensive play, with Tom Herman's defense performing as well as can be expected without support.
The Longhorns now need to pick up positive results in at least two of their remaining games if they hope to make a bowl appearance this season.
But even if the 2017 is just another in a long list of disappointments in recent years, the incoming recruiting class should give fans bigger hopes for next year.
Texas currently has 18 players committed to next season, with 16 of them ranked in the ESPN 300, and a few of the players are ranked highly at their position.
The Longhorns, once famed for their development of defensive backs, has three of the top four Safeties committed to joining them next year – with the top two in the nation hailing for the state itself.
They also have the 3rd highest rated inside linebacker in Ayodele Adeoye and the 2nd highest ranked defensive tackle in Keondre Coburn currently committed for next season.
Recruits of this calibre can help a program go a long way, particularly one that seems to be built around defense.
On offence, the situation isn't as rosy but still has plenty of potential to improve before national signing day.
Al'vonte Woodard is the 15th highest rated receiver in this year's recruiting class, hailing for Lamar High School in Houston.
Keaontay Ingram, a 6-foot-1, 187lb bruiser from Carthage, Texas, is also ranked 6th in the country at the running back position.
The Longhorns, despite their struggles on offence this season, have had a decent showing in the running game and should make that their focus on offence next season.
A high-powered run offence, similar to that used by many teams in the SEC, would set them apart from their rivals in the Big 12.
If Herman is able to continue his strong recruitment and target some top offensive prospects, the Longhorns could find themselves in a much stronger position come the 2018 season.
Until then, the goal is still to make it to a bowl games – with games against Kansas, West Virginia and Texas Tech standing in their way.