Celtics Find Some Answers In Season-Ending Blowout Loss To Cavs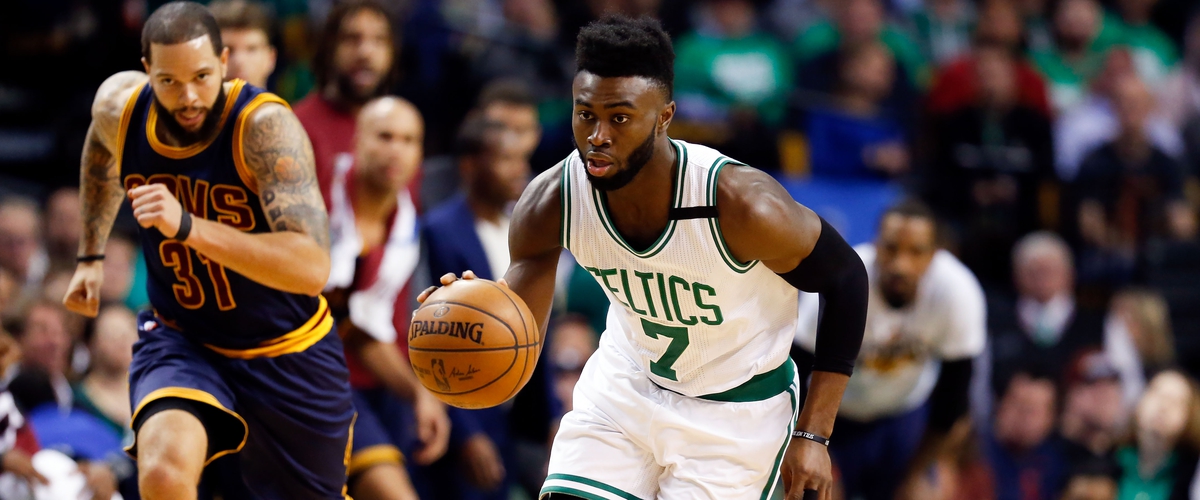 This year's Eastern Conference Finals has to have been painful for Celtics fans to watch at times.
Even when superstar Isaiah Thomas was healthy, Boston looked as lost as a chicken running around with its head cut off. Al Horford deservedly drew the most jeers from basketball fans everywhere, as he looked like one of the players who had their talent stolen by the Monstars in Space Jam. After two record blowout losses and too much disrespect directed their team's way to count, Celtics fans were left with nothing but questions about their team.
Then something finally clicked in Game 3, and the Celtics fought back to steal a win in Cleveland. Most importantly, Al Horford looked like the player who was signed to a major deal in the offseason rather than the shell of himself he'd looked like prior. Even more positively for Boston, 2014 lottery pick Marcus Smart looked like the player he was drafted to be. He's become a solid defender this season but he hasn't been the player he should be by now offensively. His performance in Game 3 was a huge step in that direction but unfortunately he didn't even attempt double-digit shots in the next two games.
However, Horford did have a strong second half last night where he showed some of the offensive player he was signed to be, and both Terry Rozier and 2016 top five pick Jaylen Brown stepped up and showed no fear during their time on the court. This is huge for Boston considering these two players should be cornerstones of the franchise going forward.
You may be thinking "What's the big deal? The game was over by the third quarter, and they got absolutely killed", but that's missing the point.
First of all, anybody thinking Washington would've fared better is delusional. Bradley Beal, Otto Porter, and Markieff would have made things a bit more interesting but Washington would've gotten absolutely killed. Period. John Wall hits one shot after going like 8-29 or something and everybody wants to pretend Washington is a contender. Just stop.
Second, Boston's defense -outside of the post at least- was never the problem. They have two of the best on-ball perimeter defenders in the game and two young guys in Smart and Brown who maybe one day could be up there with them. The problem this whole postseason has been their offense. Avery Bradley and Jae Crowder have been their usual steady selves but every other established player has been a huge questionmark. Horford finally finding his offensive self again and Smart having a breakout game are huge if they carry over into more offensive consistency from both next season.
What Celtics fans can be sure will carry over though is the way both Jaylen Brown and Terry Rozier have stepped up and been absolutely fearless in these playoffs. Knowing they have that coming off the bench gives Boston stability going forward, which gives them flexibility in the moves they can make and the players they can potentially replace.
Boston still has plenty of questions going into this offseason but when your team is built around so many players who are inconsistent questionmarks, having any of those questions answered can be huge.