Is This The Pits For Peachtree Hoops? Grading And Evaluating Atlanta's 2017 NBA Draft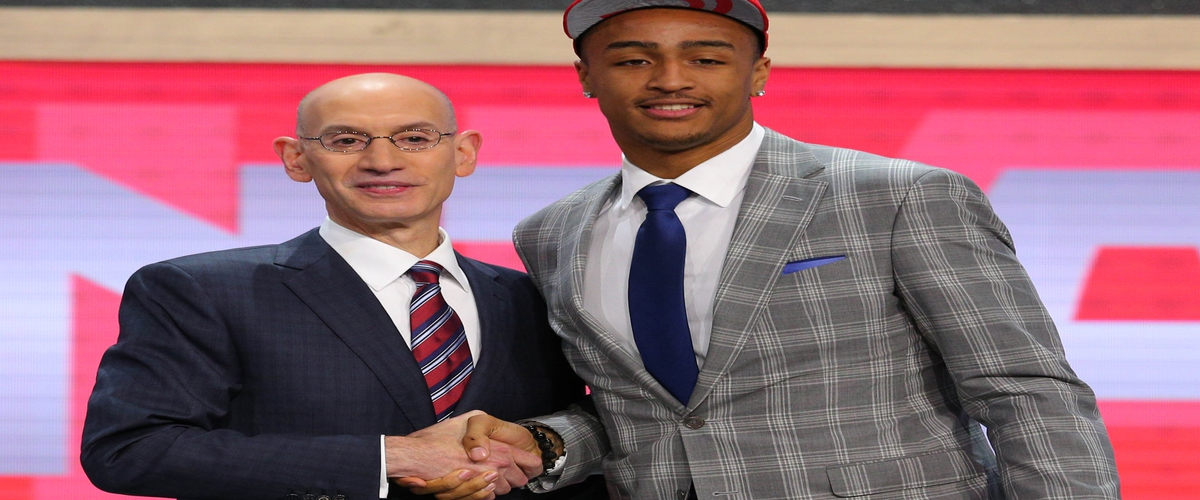 After having one of the best draft nights of any team in 2016, I was expecting more of the same from Atlanta. I couldn't have been more wrong.
First, let's look at the trade.
Atlanta receives: Marco Belinelli, Miles Plumlee, and the 41st overall pick
Charlotte receives: Dwight Howard and the 31st overall pick
Grade: D+. The only way this trade is a good one is financially. Atlanta traded a former All-Star and superstar big man along with the first pick of the second round for Marco Belinelli, Miles Plumlee, and a mid second round pick. Belinelli is a former NBA champion and a solid scorer and passer but Plumlee is an unbelievable waste of a roster spot who will cost Atlanta $12 million for the next three seasons.
Now let's take a look at the Hawks' 2017 draft picks.
19th overall: John Collins, F- This is easily one of the worst picks in a draft full of them. As a mid to late second round pick, Collins would be great value. As a mid to late first rounder, he's a terrible pick. The problem is Collins has no upside. He isn't capable of being a true four and he's too offensively limited to be a stretch four or combo forward.
Collins is incapable of being a true four for many reasons.
Physically, Collins is basically built like fellow freshmen forward Lamar Stevens of Penn State except Stevens is a small forward who plays big and is a natural scorer while Collins is a four who doesn't have the build to play the position at the NBA level, has a poor stance, and doesn't have the build to get stronger. People will say he's only a freshmen and point to players like Derrick Favors, Dwight Howard, and others as examples of players who came into the league fairly skinny and bulked up. The problem with that is those guys all had crazy long wingspans and Collins doesn't. In reality, he's not much different than many "athletic freaks" who have been drafted in years past and were both not physically able to be dominant and too offensively limited to adapt.
On top of his inability to add real strength or muscle, Collins is fundamentally unsound, has a lazy stance, and relies far too much on his athleticism and mobility rather than playing straight up and down with a strong base like a true big. He got away with it against inferior high school competition and in a conference full of players exactly like him but it will severely limit him in the NBA.
Collins is physically best suited for being a stretch four or combo forward at the NBA level but unfortunately he's far too limited offensively for that. Don't let his varied offensive repertoire or his shooting fool you. Collins has very basic, rudimentary handles that won't beat anybody off the dribble other than bigger, slower players. He relies far too much on his athleticism in the post and finishes layups with the form of a raw athlete who is rarely asked to score outside of dunking. In order to be a stretch four or combo forward these days, one has to have the handles and offensive game of a small forward. The bar has been raised, and Collins just flat out doesn't reach it.
There's no denying that Collins is talented and offensively skilled but thanks largely to his own habits and prior basketball experience, he's incapable of being a true four and too offensively limited to be a stretch four. He also isn't physically capable of being a combo forward. He'll offer some exciting plays and a lot of offense early in his career but I fully expect him to prove himself to be a flawed player and a liability as his career goes on. The fact is he only got drafted because he was a highly ranked recruit who played in the ACC.
41st overall: Tyler Dorsey, G- Dorsey is another example of what happens when everything is wrong with the way a country finds and develops talent. He is an overrated, ball-dominant combo guard who has been overhyped entirely due to being a highly ranked recruit who played in the Pac12.
Like Jamal Murray of the Denver Nuggets and DeJounte Murray of the Spurs, Dorsey has talent. Unfortunately, like the aforementioned players he also is a player who has never been forced to adapt as a player or even a scorer. Dorsey played in hands down the weakest and least fundamentally sound major conference defensively, and it shows. He is slow on both sides of the ball, has a very limited offensive repertoire, and has never truly played off the ball at any level. He's also a terrible passer, and doesn't seem to even know what defense is.
Literally all Dorsey can do right now is shoot and maybe score a bit. His game is far too slow and inefficient for the physical, athletic Eastern Conference. Literally the only way Dorsey can be anything other than a problem for Atlanta is if they force him to play off the ball permanently and play harder defensively. There can be no wiggle room in this because the kid has a lot of maturing to do as a player if he wants to be even a useful bench piece.
60th overall: Alpha Kaba, PF/C- The last pick of the 2017 NBA Draft was a better one than Atlanta's first two selections combined-by far.
The young French big has the potential to be a dominant post presence and an elite shot blocker and at absolute worst a versatile big off the bench. Kaba has the agility of Jonathan Isaac, the athleticism of Clint Capela, and the ball-handling and finishing ability of Julius Randle. He also has the potential to be a solid shooter from range in addition to having a soft touch around the rim and a natural feel for the game.
If he can play straight up and down in the post like a true big then Kaba can easily be one of Atlanta's most important players going forward. This has to be one of the best 60th overall picks in recent memory.
All in all, it was a fairly disappointing draft from Atlanta. In a draft stacked with game-changing players, the Hawks took two overrated college stars who don't have much upside and only play one side of the ball. They completely redeemed themselves with the absolute steal that is Alpha Kaba. Not enough to excuse passing over far superior players in the late first and mid second round though.