Milwaukee Bust?: Breaking Down The Bucks' 2017 NBA Draft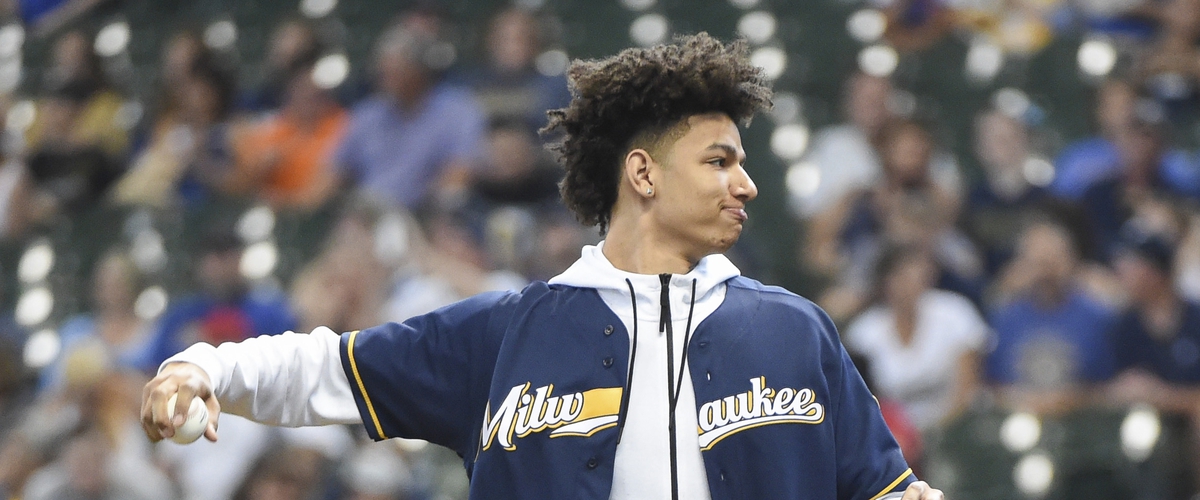 A year ago, Milwaukee was merely an up and coming team with some great young pieces who might never come together and become the strong team its front office and fans hoped it would some day. The Bucks took a huge flier on a raw young big named Thon Maker but that's exactly what young teams adding talent should do.
Now, everything is different. Maker has developed a lot quicker than anybody could've predicted, and the in-season addition of Tony Snell -and his breakout season- gave Milwaukee a young, two-way wing to pair with Giannis for years to come. The Bucks even shocked the world and almost took their playoff series from Toronto in dominating fashion.
The pressure was on Milwaukee to add to one of the best young cores in all of basketball in this draft. Let's take a look at how they did.
Seventeenth overall: DJ Wilson, PF- This pick was a huge gamble. Huge.
Wilson has shown absolutely nothing to make him worthy of being a first round pick. He's an absolute joke of a player with basic skills who can't even rebound or defend and celebrates every little thing as if he hit the game-winning shot in the clinching game of the Finals. That's what happens when you come from a nowhere place when it comes to basketball and get undeserving praise your whole life. The NBA will be a rude awakening for the kid.
Literally the only reason Wilson is even a borderline prospect is his mobility. Physically, he has the potential to be a small forward or stretch four like Aaron Gordon. He moves well with the ball in his hands and has the potential to be a solid shooter.
That's all it is though is potential. The kid isn't a very good finisher, has very basic skills both as a scorer and ball-handler, and has never shown the ability to defend at any position. This pick was entirely based on physical potential. Going that route didn't exactly work out when the Bucks drafted John Henson. They better hope this isn't a repeat of that.
46th overall: Sterling Brown, G- Brown is the type of throwback player who usually doesn't get drafted these days but this was a weak draft for shooting guards after the bigger names. The senior guard out of SMU is 22, average size for a shooting guard, has decent athleticism, and won't blow you away offensively.
What Brown does have going for him though is solid handles, a reliable jumper, and a natural feel for the game in all facets. Playing at SMU helped that natural feel for the game turn into an understanding of how to fit in and play within a team. This should allow him to be a solid contributor from day one.
Even if Brown never improves past what he s right now, this is great value in the mid second round.
Milwaukee took a huge gamble on a player who has never shown much of anything based entirely on his physical potential. They supplemented this gamble by selecting a guard who will be able to contribute from day one and should be a solid reserve for years to come.
Time will tell if this gamble will pay off and not be yet another wasted first round pick by a team with a history of them. If not, the Bucks at least made another solid addition to their young core.