The New Warden Of The North?: Breaking Down Toronto's 2017 NBA Draft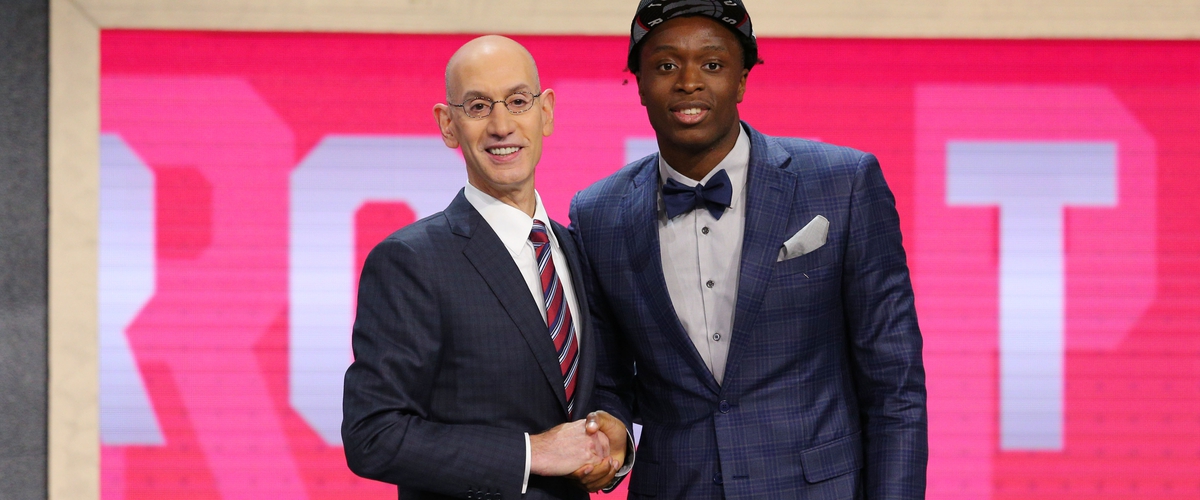 Like Miami and Detroit, Toronto only had one pick in this year's draft. They picked by far the best player out of the three.
With Pascal Siakam in tow to eventually become the starting power forward, the Raptors moved to fix the gaping hole at small forward that was left by the trade of Terrence Ross and the DeMarre Carroll signing not working out as originally hoped.
When the Raptors originally signed Carroll in the 2015 offseason, it was seen as a great move. Carroll was a veteran with major playoff experience who could defend a team's best player, shoot the lights out from beyond the arc, and score in a variety of ways. He was the perfect addition to Toronto's core of DeRozan, Lowry, and Jonas Valanciunas and would solidify the small forward spot for an emerging playoff team for years to come.
Unfortunately, it didn't quite work out that way. Due to injuries and problems with fit, Carroll was never able to fill that role for very long. It was painfully obvious in Toronto's series with Cleveland this past postseason that the Raptors were in desperate need of toughness on the perimeter.
Enter OG Anunoby. The sophomore swingman out of Indiana suffered a major leg injury against Penn State this past season or else he would've been drafted even higher. He has some of the highest upside of any wing in the draft.
Anunoby is an elite athlete with explosive leaping ability and the physical potential to guard not just small forwards but shooting guards as well. He is also a versatile scorer who should continue to add to an offensive game built around penetration and the ability to play big down low.
People will point out his shooting but that's way overblown. Anunoby might have "only" shot 31% from three last season but his role with Indiana was as a combo forward who spent a lot of time playing down low thanks to the Hoosiers' lack of size after Thomas Bryant. His shooting form is solid, and with focus on his development and more time at small forward, he should become a reliable shooter.
OG is like a cross between Justise Winslow, Jaylen Brown, and Jimmy Butler. He's young, athletic, and has the potential to be Toronto's third star after Lowry and DeRozan and the two way star the Raptors desperately need in order to become a true contender.
If he gets and stays healthy, Anunoby could become a major piece for the Raptors just as they're gearing up for the playoffs and a franchise cornerstone going forward. That is unbelievable value in the late first round.