Unbelieva-Bull: Breaking Down Chicago's 2017 NBA Draft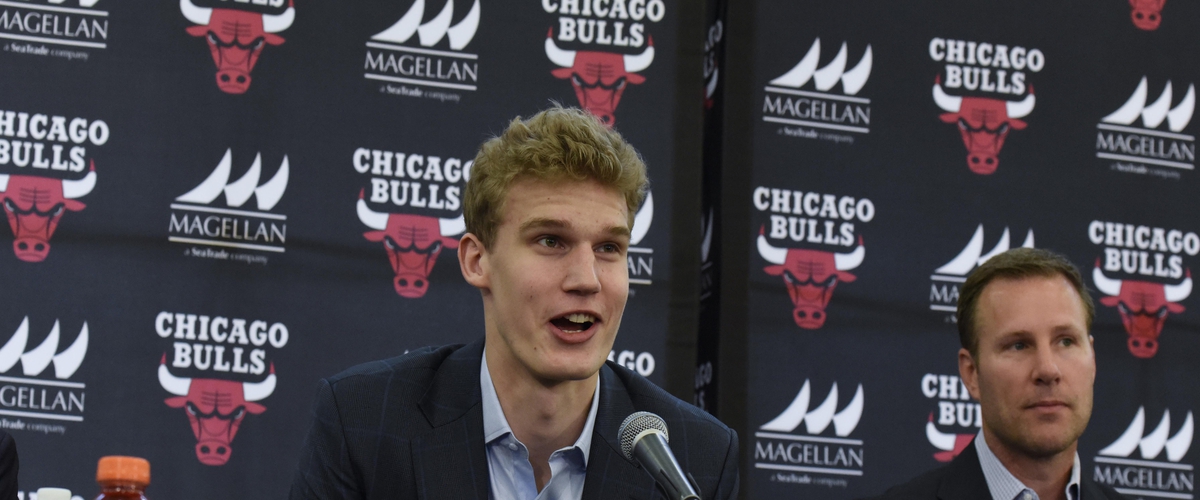 Make no mistake, Chicago is an absolute mess.
Forget that the Bulls were in the playoffs last year and had some success against the Celtics. Boston was majorly underachieving.
The Bulls have potentially the next KG in Bobby Portis yet to this point haven't played him anywhere near as much as they should -even though that decision directly caused them to lose games. They had a young core of Jimmy Butler, the aforementioned Portis, and Tony Snell -who had breakout games in the previous year's playoffs- before they even traded Derrick Rose. That trade netted Chicago potential franchise point guard Jerian Grant, yet they barely played him then seemed surprised he was actually good when they finally did.
Rather than build around said young core, the Bulls centered their offense on an over the hill Dwyane Wade and unbelievably overrated "point guard" Rajon Rondo. They then traded Snell to the Bucks for -you guessed it- a point guard. Snell would of course go on to have a breakout season for the Bucks in which he shot around 40% from long distance, and the Bulls would have a huge hole next to franchise player Jimmy Butler for the entire year. Not to mention the rampant speculation of not if but when the Bulls would trade Butler.
Needless to say, this was a very important draft for Chicago.
Before we even get to the picks, we have to take a look at the moves the Bulls made on draft night, including the blockbuster trade that sent shockwaves throughout the entire league.
Trade #1
Chicago receives: Kris Dunn, Zach LaVine, and the seventh overall pick in the 2017 NBA Draft
Minnesota receives: Jimmy Butler and the 16th overall pick in the 2017 NBA Draft
Grade: D-. By any measure, this was an absolutely terrible trade. Kris Dunn is a future superstar but Chicago already has both Jerian Grant and Denzel Valentine. Zach LaVine will tank this team by being the overrated, ball-dominant joke that he is. Literally the only player in this trade who fills a need is Markkanen, who will be a terrific player next to Portis and without whom this trade would deserve an F.
Trade #2
Chicago receives: $3.5 million
Golden State receives: the 38th overall pick
Grade: C-. Chicago got a king's ransom for their pick but they're a team in desperate need of a small forward without Butler, and there were still multiple potential starting caliber wings available.
Now let's take a look at the Bulls' lone pick of the night.
Seventh overall: Lauri Markkanen, F/C- The Polish forward is a game-changing talent who in the Western Conference would immediately become a team's franchise player.
However, the East is a lot less forgiving for bigs, so he's going to have to improve a lot as a true big. Markkanen played in a very weak conference against inferior, undisciplined players. The Eastern Conference will be a rude awakening.
With that said, Markkanen is going to be impressive offensively sooner rather than later. Next to Portis, he should be a nightmare to defend. Chicago added one hell of a player with their only pick of the 2017 NBA Draft.
Staying true to the past few years, Chicago's 2017 NBA Draft was a confusing mixed bag. Markkanen is a game-changing talent but he came at the cost of a genuine franchise player who has been a loyal soldier for the Bulls through everything -something that is very difficult to replace.
Chicago turned the page on a chapter that saw the team make the postseason multiple times this decade when they traded Jimmy Butler to Minnesota. For the sake of their fans, they better hope this new one is even better.