Early-Season Impressions (Northwest Indiana)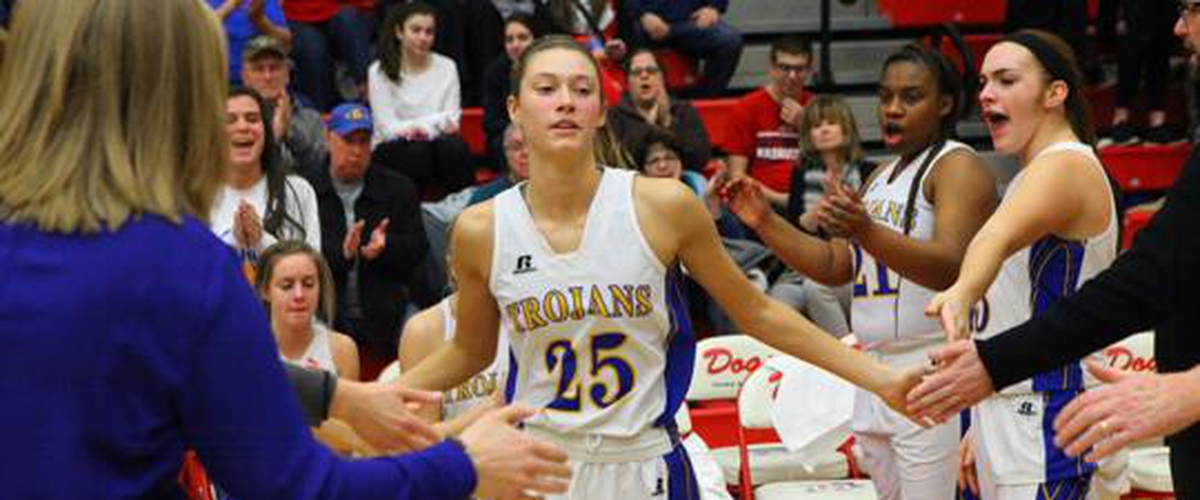 - Senior Karli Miller recorded 17 points, six rebounds, five steals, and four assists in Andrean's 55-53 season-opening win over Hebron.
- All-area contributors Dash Shaw of Gary West Side and Michaela Schmidt of Highland each poured in 40 points in a triple-overtime affair last Saturday, won by West Side.
- My worthy cover girl (and quite possibly the prettiest cover girl in our entire NWI region), Morgan Rinkema scored 12 points on four three-pointers in Highland's first win of the season last night at Hanover Central. She also added four rebounds and four blocks in the game.
- Rising star Olivia Klinger of Washington Township made quite a first impression on the season by scoring 26 points in her team's 48-36 opening day win at River Forest.
- We knew opposing defenses would key in on Claire Garwood after the graduation of 1000-point club member Justene Charlesworth, but Garwood wisely let her shot come to her in LaCrosse's season opener against Culver Community. She did not connect on her first three-point attempt of the season until the second half when the game was well in hand. She scored 14 points two nights later in a tough road contest against Michigan City.
- Senior center Marney Sisson of Chesterton connected on all eight of her free-throw attempts in their season opener against Highland, including the decisive ones in the final seconds of the low-scoring 32-31 affair. She scored 12 points and collected six rebounds overall in the contest.
- Want to talk about putting on your Michael Jordan gloves? Lake Central guard Sara Zabrecky played in two games last Saturday against Hamilton Southeastern and Fishers before being admitted into her doctor's office the next day by her father Al, with a temperature of 103 degrees. In the game against state power Hamilton Southeastern, Zabrecky recorded seven points (including one three-pointer) along with three assists and two steals. History shows that she probably should not have played in those games, but the fact that she did play under a less-than ideal condition and had her moments will say a lot about her moving forward.
- Not a NWI athlete, but when the Mishawaka girls basketball team made the trip west to face Chesterton last Saturday, it was clear that 5-5 guard Ary Shelton had mastered the use of her opposite hand. Even though she only scored nine points, she impressed with multiple circus shots with her left hand. And for good measure, Shelton connected on all three of her free throw attempts in the game. Hopefully we see her playing at the next level next season in some capacity. Last year as a junior, Ary also made four three-pointers in a game against South Bend Clay.