HurricaneDij's Early 2018-19 Girls Basketball Region Outlook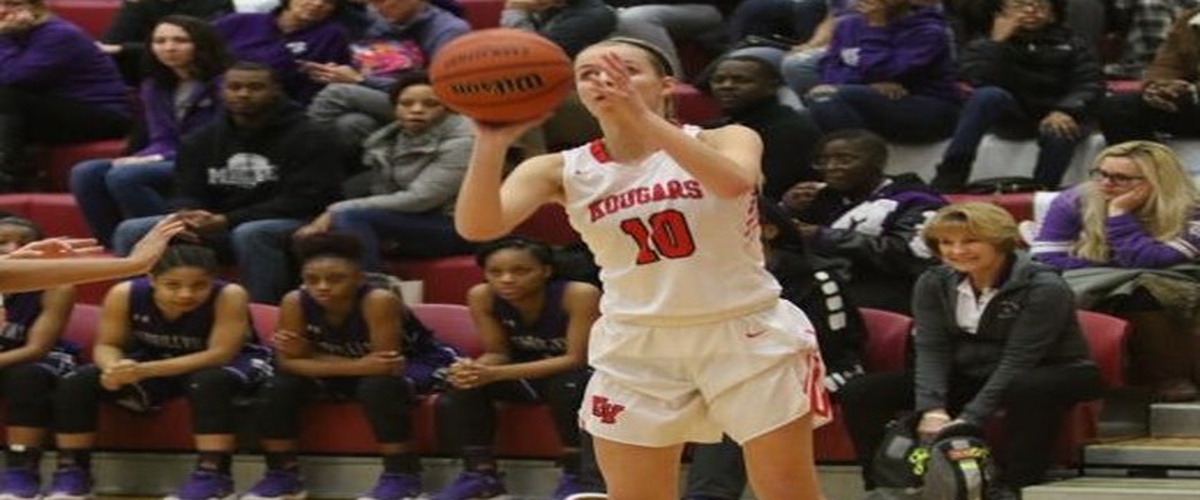 * () Denotes 2018-19 class level.
**A. Toppen featured in photo above.
Five players possibly on the rise (Just to name a few):
1) Katie Sauer, PG, Oregon-Davis (Jr.) - Not really a northwest Indiana athlete, this is a player that while short on stature is certainly not that on intrigue. With senior Jami Hurford sidelined, led her team to the sectional title by scoring 18 points on 6-of-9 shooting from the field in the tournament-clinching win. This is going to be a player to monitor with great interest moving forward.
2) Amaya Shinkle, SG, Hobart (Sr.) - Ah yes, my old school. An ankle injury had wiped out a significant chunk of Amaya's junior season, and Hobart had stumbled to a 4-19 record after the program had undergone wholesale changes from the season before. When healthy, she has shown an ability to move well without the ball along with a good mid-range game. With such good mechanics, I had encouraged her to expand her game to include three-point range, but at the same time she needs to stay true to herself and what she does best. Finding that sweet spot to her game will be key for her heading into next year.
3) Aubrey Toppen, SG, Kankakee Valley (Sr.) - Encountered her at Steak 'n Shake at the time of boys sectionals in February, and took it upon myself to research her maxpreps profile. It turns out she can stroke it, and was a 32 percent three-point shooter during 2016-17. She did not receive a considerable amount of playing time as a junior, but was able to make the most of the on-court time she did receive. Aubrey made five threes in one game, and scored eight points with two three-pointers in KV's blowout of Twin Lakes on 12/14/17. Her AAU program has lauded her defensive versatility, and she recorded two points, three rebounds, and two steals in a hard-fought win over Crown Point on Jan. 16. Toppen figures to see a slight bump in minutes after the graduation of all-star Lindsey Stokes, KV's lone senior from last season's team, and on what figures to be one of the best teams in the entire state.
4) Grace Nestich, PG, Hobart (Jr.) - Was thrust into the starting lineup as a freshman under Chris Tomsci on a roster that included eight seniors. Her attention to detail is off the charts for her age. Nestich was intrumental in Hobart's comeback win at Lowell on Jan. 12, in which the team rallied from 14 points down in the second half. She contributed 14 points of her own, including a pair of threes, before teammate Kora Neace made an impressive Sean Elliott-esque corner three to win it in the final seconds...the best game I've attended in the last three years. Grace may be given free reign of the offense as a junior now that her older sister (who is not nearly as nimble on her feet as Grace is, mind you) is set to graduate in a couple of weeks, and hopefully new coach Feddeler had gotten the memo by now that better things happen for Hobart when Grace Nestich has a good game. If there is one downside with Nestich it's that her aggressive nature had led to quick foul trouble in the past.
5) Addison Gentry, G, Chesterton (So.) - Chesterton is the school where my dad works, and Gentry made quite an impression on their freshmen team when she made a half-court buzzer-beater (as a little freshman girl, process THAT one for a second) against Kankakee Valley. While Chesterton has bigger players in terms of size in their system, the shooting upside is real, and the hope is that we'll see her on varsity at some point either next season or the following one. In the meantime - Let it fly, Addison.
Other Notables: Hannah Noveroske, Sr., Michigan City (Xavier commit), Sarah Weston, Jr., Westville, Morgan Wozniak, Jr., LaCrosse (mentioned in previous post).
Lasting Impression: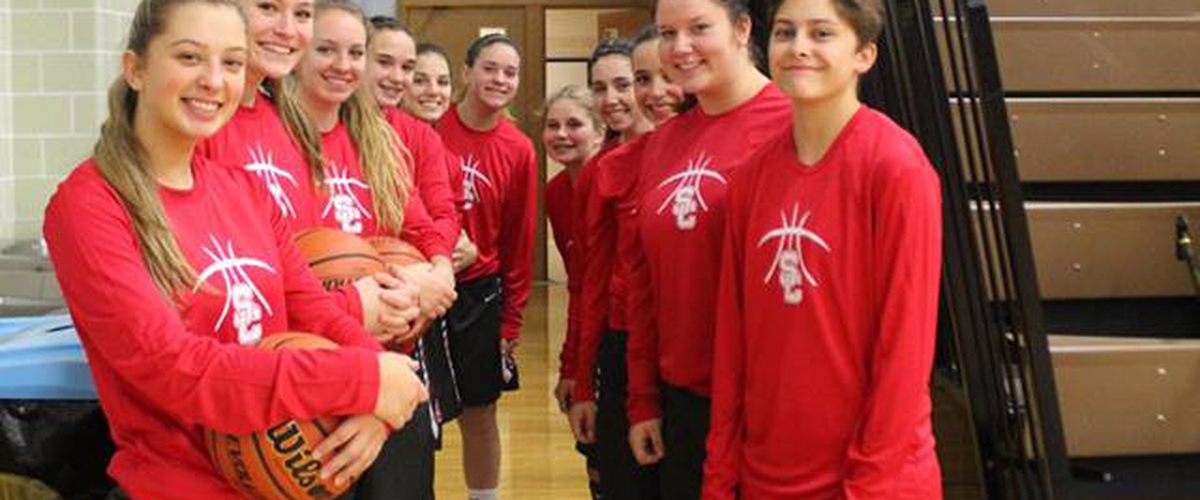 Outgoing 2018 senior Sarah Smoker (South Central; pictured farthest to the left) shot a modest 28 percent from three-point range during her junior season of 2016-17, but she connected on two of her three attempts from distance in a sectional match against Argos on 2/4/17, in what would later prove to be the final game coached by longtime Satellites head coach Rick Budka.