HurricaneDij's Top 7 NBA Surprises (Through One Month of the 2016-17 Season)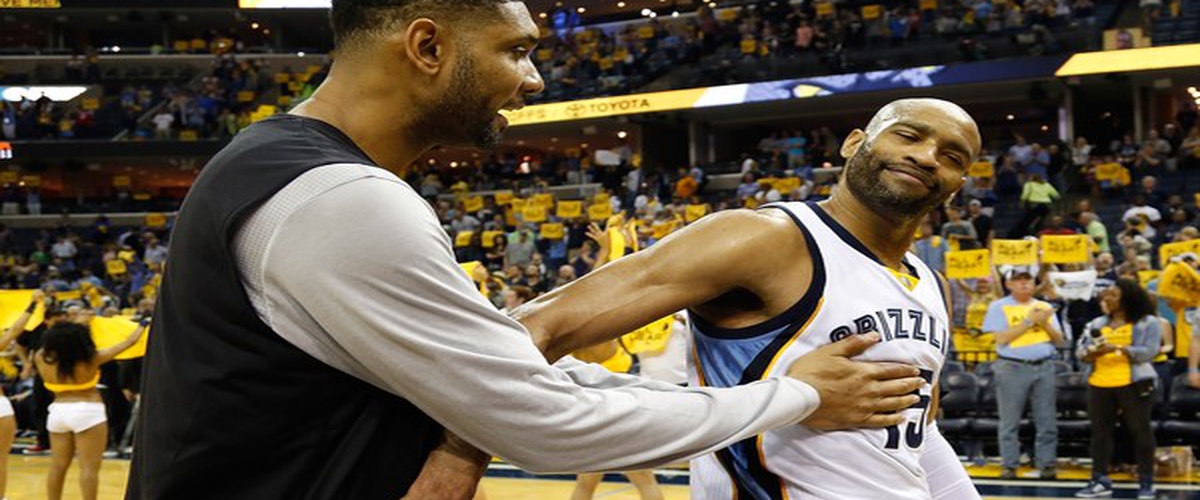 Top seven individual surprises in no order:
- Vince Carter, Memphis Grizzlies - Amazingly, he's still in the league, and still playing an important bench role for a Memphis team that has 11 wins heading into December. This season, Vince is averaging 9.3 points per game and hasn't embarrassed himself with a 38.9% field goal percentage. Not eye-popping numbers by any means, but the guy IS GOING TO BE 40 in January. Enough said. Carter will once again become a free agent next summer and is said to be looking to play one more season after this one. How cool would it be if he spent his 20th and final NBA season in Toronto where it all began?
- Victor Oladipo, Oklahoma City Thunder - Yours truly had him ranked #46 in my preseason Top 50 NBA Players list, so we knew he could play. But, could we ever have envisioned him growing into a new role this quickly? On the season, Oladipo is averaging 17.3 points, 4.3 rebounds, and 3.0 assists per game while shooting 41.4 percent from three. The latter was his big weakness. He put up 25/6/6 in a recent win over Washington. Don't sleep on him for an All-Star bid. If Oladipo continues to play like this, he will prove to be worth every penny of that $84 million extension he recently signed.
- Mason Plumlee, Portland Trail Blazers - Yes, he still struggles a bit on the defensive end. But, he continued to improve his game in levels we hadn't seen while he was at Duke. The last three seasons, he has raised his assists average from 0.9 to 2.8 to 4.8 this season and has become one of the more diverse starting centers in the NBA.
- Avery Bradley, Boston Celtics - We all knew he was a stud defender, but this season has has become an all-around player, averaging career highs in both scoring (17.7) and rebounding (7.8) and remains the heart and soul of a solid contender in the Eastern Conference.
- Wilson Chandler, Denver Nuggets - The year off did him good. Already capable of defending three positions, he is currently leading Denver with 18.2 points per game while shooting a career-high 47.1% from the field. With one full year left on his contract and a player option for the 2018-19 season, his trade value is as high as it's ever going to be, and Denver needs to cash in come February.
- Jameer Nelson, Denver Nuggets - After a shooting freeze to begin the 2015-16 season and now 34 heading into this season, one had to question how much Nelson had left in the tank. He has answered those questions and then some, averaging 9.7 points and 4.4 assists while continuing to draw in defenses with his crafty play. As a part-Nuggets fan, Boston's Terry Rozier would be my top target in a trade for Wilson Chandler, but Nelson remains a more-than capable placeholder to spare playing time from the continued project in Emmanuel Mudiay.
- Rodney Stuckey, Indiana Pacers - Stuckey is an example of a player that has had to work for his accomplishments in the NBA. After playing his college ball at tiny Eastern Washington and a tumultuous Detroit career that was plagued by seizures and a whirlwind of coaches, Stuckey signed with the Pacers on a one-year deal in 2014 for the veteran minimum. His final season with the Pistons in 2013-14, at least in my opinion, was his most effective. He averaged 13.9 points per game in just under 27 minutes a night while limiting his three-point attempts to 88, and unlikely trend for a player that becomes further along in his career. Now 30 and coming of a 2015-16 season that was limited by a bone bruise in his foot, surely he doesn't have a great deal left, right? Think again. After returning from a hamstring strain, Stuckey scored 21 points against Golden State on 11/21 and added 18 more in a win over Brooklyn. He offers size for the Pacers over Monta Ellis at the SG position is averaging 8.7 points per game overall. Don't be afraid to start him, Mr. McMillan. That would make Ellis a top-tier playmaker off the bench. Stay healthy, Rodney.