HurricaneDij's Top Ten 3-And-D Specialists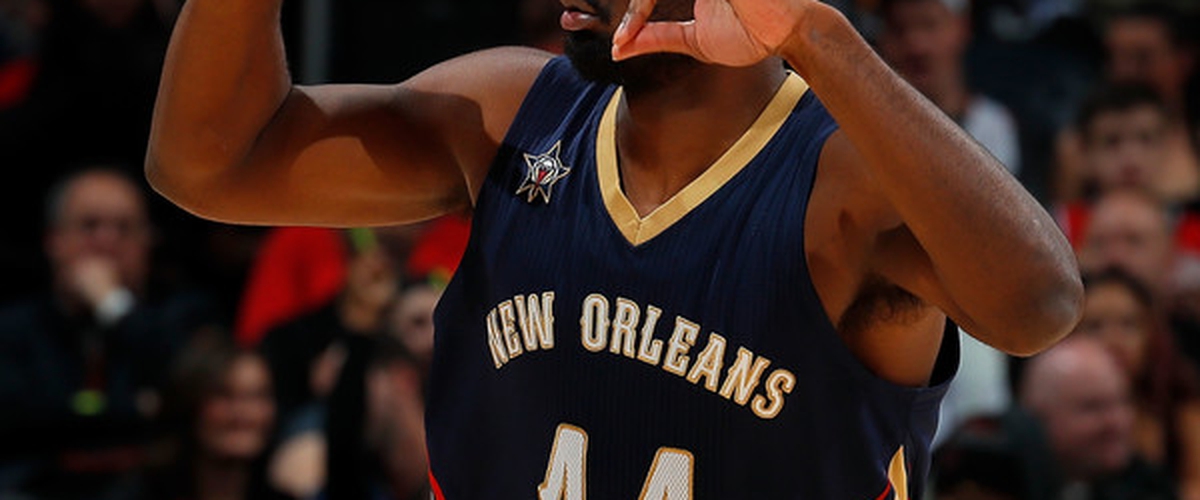 10) Vince Carter, SF, Sacramento Kings - Surprised to see his name to begin this list? Well don't be, because the the NBA's elder statesman and future Hall-of-Famer has found other ways to contribute in this league as his athleticism continues to fade, and he has become a smarter defender with age.
9) Courtney Lee, SG, New York Knicks - Will most likely be remembered for that missed layup at the buzzer in Game 2 of the NBA Finals that would have tied the series back in 2009. Still, he's carved out a solid career as a role player nonetheless, and averaged 10.8 points per game on 40.1 percent made threes this past season. Could be a possible trade deadline for the Cavs if the Knicks would either fall out of playoff contention (which would say something in the east) or simply wanted to be out from under his contract. Such an acquisition would move the overrated J.R. Smith and Kyle Korver further down the bench. Lee's age (31) and lack of position versatility caps his upside, however.
8) Tony Snell, SG, Milwaukee Bucks - The first of two Milwaukee Bucks on this list, Snell's ability as a spot-up shooter has proven to fit quite well on a roster full of perimeter-oriented talent, and he shot 46.8 percent from three since last Dec. 15.
7) Solomon Hill, SF, New Orleans Pelicans - One of my personal favorite players, he did not have the true breakout campaign I had anticipated for him in 2016-17, but started to play much better once he got better-acclimated to his new surroundings in New Orleans, averaging 8.5 points and 4.1 rebounds per game in 37 games from Jan. 25 onward (all starts), while connecting on 36.8 percent of his three-point attempts during that timeframe. Will miss much of the 2017-18 season due to hamstring surgery, similar to what another player mentioned further below went though last season.
6) Wesley Matthews, SG, Dallas Mavericks - After being hampered by an achilles injury the previous two seasons, Matthews enjoyed a nice bounce-back season in 2016-17 by averaging 13.5 points per game, including the game-winning three in Chicago against the Bulls. He is a career 38.3 percent three-point shooter, and like Lee is another potential deadline trade target for the Cavs.

5) Jae Crowder, SF, Cleveland Cavaliers - His D at the small forward position will take enormous pressure off of LeBron James as he ages. Also connected on a career-high 39.8 percent of his threes with the Boston Celtics last season.

4) Nicolas Batum, G/F, Charlotte Hornets - Widely known for his multi-dimensional skills that enables him to fill up the stat sheet in points, rebounds, assists, and steals - The part of Batum's game that often goes overlooked is his ability to shoot the three. He's a career 35.7 percent three-point shooter.

3) Otto Porter, SF, Washington Wizards - In 2016-17, Porter finally made good on his outside shooting upside from when he was he was drafted third overall out of Georgetown in 2013, as he shot a blistering 43.4 percent from beyond the arc and was rewarded with a much-deserved max contract this summer.

2) Khris Middleton, G/F, Milwaukee Bucks - I had him scouted as a little known rookie in Detroit during a brief vacation in 2013 and always thought he could be a quality role player in this league. Turns out he blew my expectations out of the water. Since being traded to Milwaukee, he's shot 40.8 percent from three point range cumulatively the last four seasons, and averaged 18.2 points per game in 2015-16 before being limited to 29 games after returning from hamstring surgery last season.

1) Klay Thompson, SG, Golden State Warriors - My pick for 2018 Finals MVP, he's The absolute gold standard for 3-and-D guys. Scored 60 points in a game against the Pacers last season while taking only 11 dribbles through the game's duration, and it's not out of the question that his off-the-ball abilities could one day get him in the Hall of Fame.