Three-Team Trade Scenario That Would Help Houston Land LeBron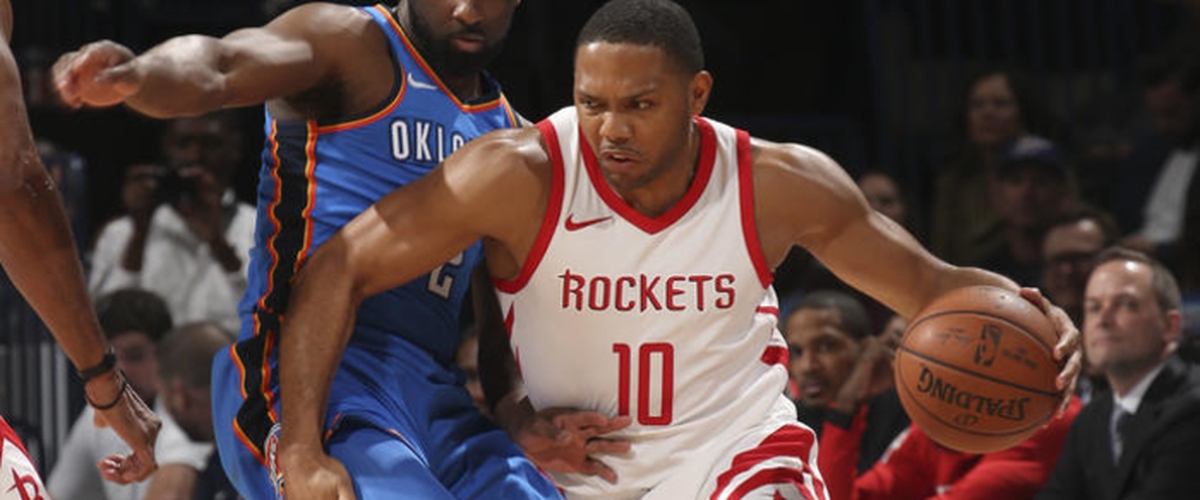 Charlotte gets - Eric Gordon, Chinanu Onauku, and a future second round pick (from Houston)
Sacramento gets - Michael Kidd-Gilchrist, P.J. Tucker, Nene, a 2019 first round draft pick (from Houston), and a 2022 first round pick (from Houston)
Houston gets - Willy Hernangomez, a future top 55-protected second round pick (from Sacramento), and cap space to sign LeBron James
From Charlotte's perspective: With Kemba Walker and Dwight Howard set to hit unrestricted free agency in 2019 and along with limited trade value, now is the time to see what this core could do at its fullest before new team president and Carolina alum Mitch Kupchak is forced to tear the house down. There aren't many worse fits next to Howard than MKG, a player that has really been in need of a change even before Howard's arrival, and would be finally getting a fresh start in Sacramento with this deal. Even though Gordon shot a pedestrian 35 percent for NBA standards from beyond the arc this season, his outside shooting ability is still a much better compliment to Dwight than MKG.
From Sacramento's perspective: The Kings are currently on the books for a payroll of $61 million for next season, and that number would shrink to $53 million if Garrett Temple opt out. As of right now, they don't currently own a 2019 first rounder, so there's going to be a little more urgency for Sacramento to win right away and hence continuing to spend money. The free draft picks in this deal are always nice, and assuming Luka Doncic is their guy with the #2 overall pick this year, this deal would also allow them to add a couple of defensive-minded role players to take some pressure off of their young guys and upgrade their 28th-ranked defense.
From Houston's perspective: Cap Space to sign the best player in the world - It don't get a whole lot more simple than that. Normally I'm not a fan of superteams, but this is one I am intrigued by and would root for in the western conference as long as they aren't playing my Nuggets. James Harden carrying the scoring load while the careers of LeBron and CP3 wind down seems like the ideal scenario heading into this summer. And you better believe that no team is going to miss 25 consecutive three-point attempts with LeBron James generating open looks, as Houston did in Game 7 against Golden State. Note that if one was to assume that Ryan Anderson's contract is in fact untradeable (his on-court value has the potential to far-and-away exceed his trade value), LeBron and Chris Paul would have to accept $28 million and $21 million, respectively, in year one of their new contracts to make this scenario work. Considering that they'll be playing in the same neighborhood where Kevin Durant had accepted a $25 million salary for 2017-18, the idea should not be considered too farfetched.