Daily Fantasy Golf Analysis- The OPEN Championship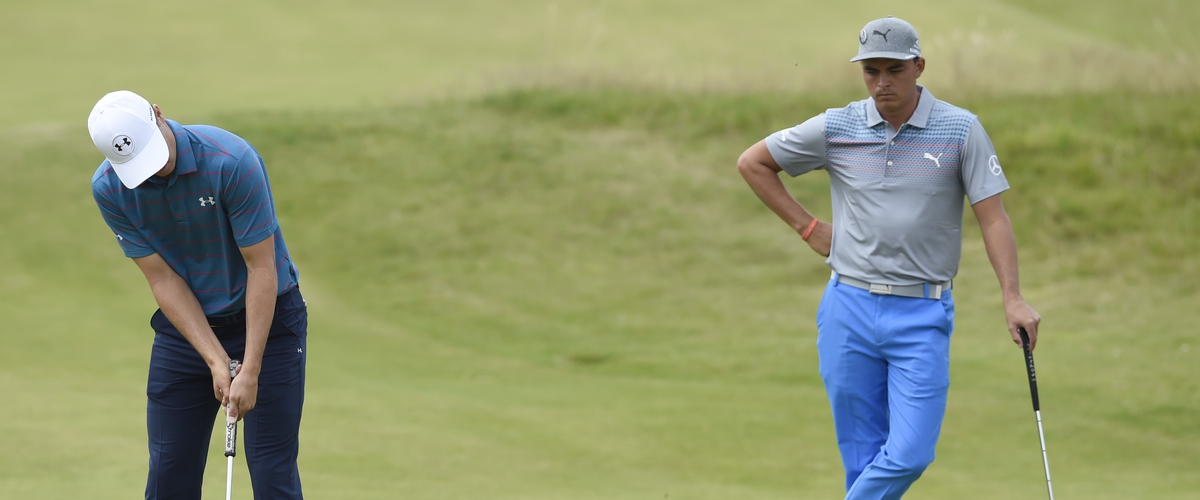 We are now less than 12 hours away from DFS lineup lock for the 146th OPEN Championship and man am I ever excited. It has been a crazy week of prep as it always is with the majors as we tyr and dive as deep as possible with research to find any edge possible as the margin for error is very small, especially if you are chasing the Milli Maker payout. There might even be a hole in one this week!
If you haven't yet, be sure to head over to and check out my and top form picks, top stats picks, and top value plays for the week.
My goal with this article is to update the weather forecast as we get closer to lock and give you a few other plays that have been standing out to me during my lineup building process. I will also go over the updated and sentiment ratings. Let's jump right in!
First of all, let's touch on the weather. I have updated the Weather Forecast from on my and have also listed the Players Friday tee times beside it as that is the day with the most risk and the one I will be monitoring right up until lock tonight. When the first group tees off, they are going to see around 20 mph winds with gusts around 35 mph. That forecast remains the same until about noon when winds pick up to 25-30 mph until 3 pm with gusts in the 40 mph range. The difference in wind during the 7am-3pm time frame is very minimal, in my opinion, and shouldn't sway you in either direction as we know this can change by the hour. The big thing I notice is that at around 4 pm local time the wind drops right off to 12-16 mph with 15-25 mph gusts. The other thing to note here is that it appears rain/showers will also start at the same time. I am not too worried about the rain as the largest amount(.3 of an inch) will fall in that first 4-5 pm hour time frame. It is going to be really tough to pinpoint what groups get an advantage but keep in mind anyone teeing off around 11am-noon or before will likely be done their round before the wind ever falls off. If I was building a lineup of players who have the chance to get some much better scoring conditions, I would be targeting guys teeing off after 1 pm. The early the tee times in the the 1 pm-4:16pm(last tee time Friday) will be downgraded some as they will have to play more through the height of the wind at 2-3 pm ET. Here are a few notable players I am looking at who are teeing off after 1 PM.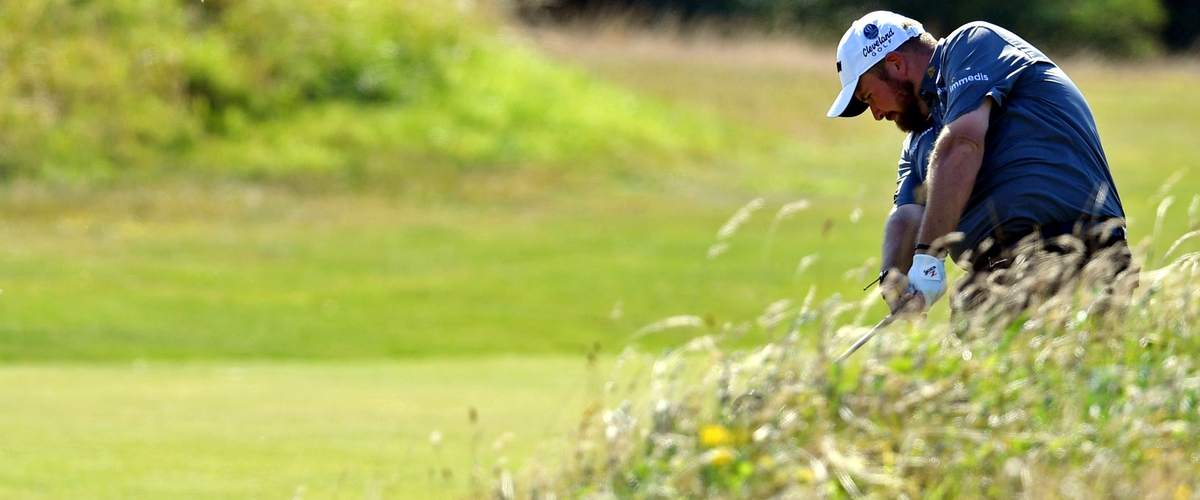 Russell Knox (1:04), Webb Simpson (2:04), Jordan Spieth (2:48), Justin Rose (2:59), Shane Lowry (3:21)
FANSHARE SPORTS TAGS AND SENTIMENT RATING UPDATE
As of Wednesday afternoon, Rickie Fowler(67), Tommy Fleetwood(61), and Sergio Garcia(61) are the only three golfers with more than 60 tags. The thing to note here is that Fowler leads the way in start recommendations(60) by a wide margin which still has me thinking he will be the highest owned golfer this week. While I do have shares of Rickie(mostly in cash games), I think there is most definitely a case to be made for fading him. Using the tools I narrowed my search to Last 24 Rounds with difficult scoring and difficult to hit fairways and Rickie ranks 49th in DK points and 57th overall in Strokes Gained Tee to Green.
While Fleetwood will also be popular as he grew up right around the corner and is playing quite well this season(10th, WIN, 6th, 4th, 91st, 2nd last six tournies), I will be fading him as I project his ownership in the 20% range for GPP's. It will help me sleep knowing that he has yet to make a cut at an OPEN Championship but will be totally prepared to live with the consequences when I wake up to see him out duel the wind.
In the $10K tier, there are four players(John Rahm, Rory McIlroy, Dustin Johnson, & Jason Day) who have double digit sit recommendations and over 35% negative sentiment ratings. I think all four make great GPP pivots off the chalk this week, especially in the Milli Maker. Of these four names, my favorite and highest exposure will go to Dustin Johnson.
He has a 40% negative sentiment rating and could fall outside the Top 10 in ownership in GPP's, especially in the Milli Maker. I could very easily see him in the sub 10% range which, in my opinion, is too low for the #1 player in the world.
In the $8K-$9K range, it appears that Fowler, Scott, and Matsuyama will soak up a ton of ownership in GPP's which leaves an opening for some nice contrarian plays here. My favorite in this grouping is Justin Thomas who ranks 62nd in overall tags with seven, and only five start recommendations. He is right near the bottom of the range at $8,200 on DraftKings and will likely be less than 5% owned. What stands out to me the most is when looking at his last 24 rounds on courses with difficult to hit fairways with difficult scoring relative to par(data from ), Thomas ranks second overall in DraftKings points, 9th in SG:T2G, and 10th in SG:APP.
No surprise at the top of the $6K/$7K range as Matt Kuchar, Ian Poulter, and Francesco Molinari all sit inside the Top 15 of overall tags this week. Of the three, I have the most exposure to Molinari who should be slightly less owned but has the advantage when looking at SG OTT+APP, Driving Accuracy and Par 4 Scoring on my . Two of my favorite GPP pivots in this range are Webb Simpson and Shane Lowry who both fall outside the Top 40 in overall tags. Simpson ranks 12th overall on my cheatsheet and looking at those same filters on FNGC(hard fairways & scoring last 24 rounds), he ranks 1st in Strokes Gained Around the Green and 10th in Strokes Gained Tee to Green. Lowry ranks 53rd or better in all strokes gained stats and DraftKings points with those same filters.