Daily Fantasy Golf GPP Pivots - The Northern Trust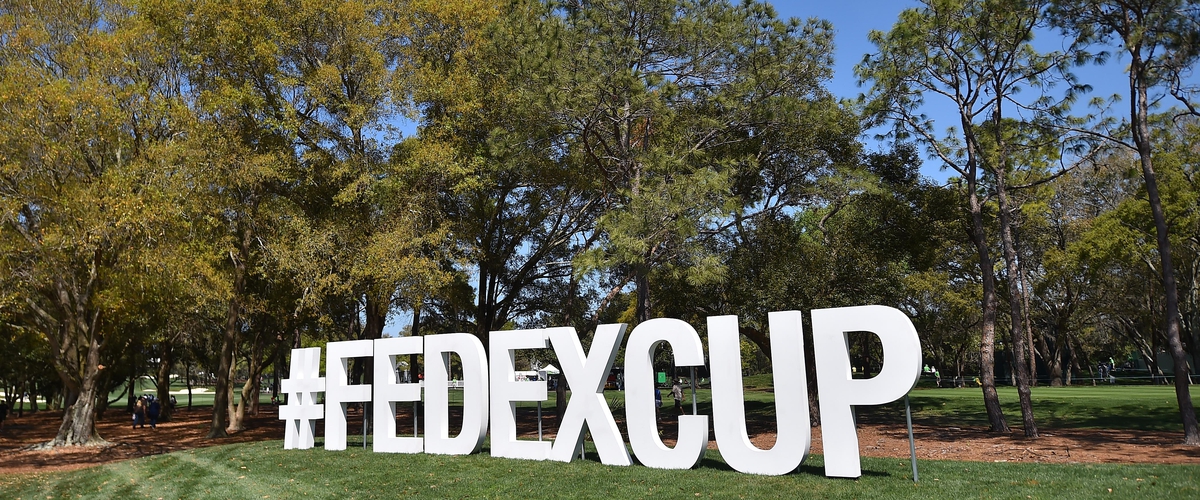 The FedEx Cup Playoffs start tomorrow with The Northern Trust and I have been busy studying the new course and the field of 120 golfers. If you haven't already, head over to and check out my tournament preview, top form and stats picks and my analysis of the early week tags. I also just published my weekly YouTube video going over another one of my top picks in each salary range.
For this article, I am going to go over a few GPP pivots with a projected ownership south of 5%. With a limited field from here on out these plays could be crucial in deciding a GPP with there being so much chalk. Another strategy I love to use in the smaller events or events such as Majors with weaker salaries is avoid using all of my salary cap to better my chances of having a unique lineup. In some lineups, i will go as far as to leave $500-$1000 on the table. With a high probability of the top tier commanding a ton of ownership I also think a balanced approach with money on the table is the ultimate contrarian play this week. Before getting into this week's pivots, let's check out how last week turned out:
Jason Dufner(T14) - 9.6 % owned(26th), finished with 86 DK Points(28th)
Harriss English(T50) - 2.9% owned(51st), finished with 67.5 DK Points(58th)
William McGirt(MC) - 3.0% owned(49th), finished with 27 DK Points(122)
UPPER TIER GPP PIVOT
Rory McIlroy(DK-$10,900 / FD-$9,500)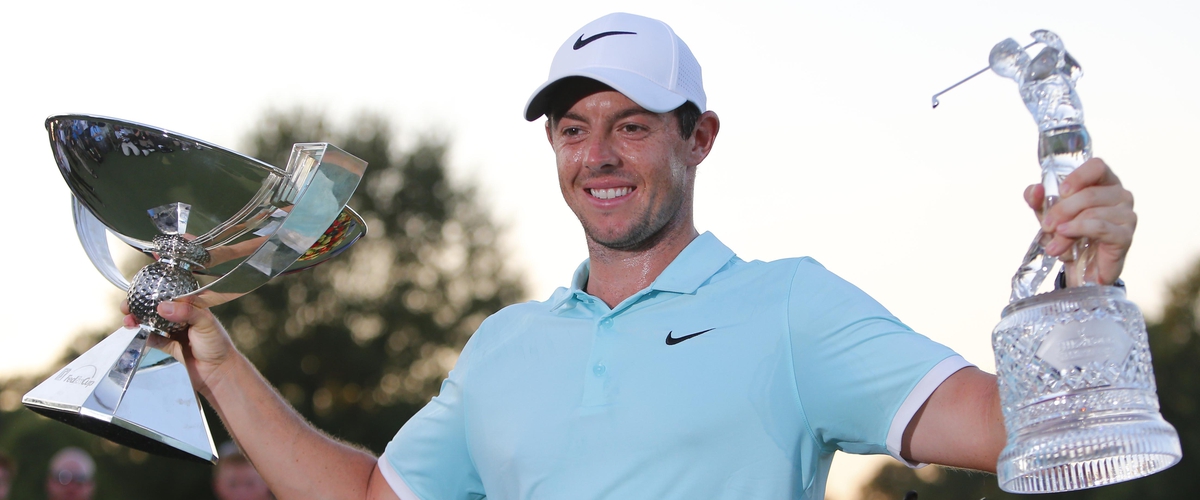 This one is pretty straight forward. The defending FedEx Cup Champ has been dealing wit a rib injury but has decided to play through it to, at least, start the playoffs this week. It is a risky play but if you are looking for low ownership and massive upside you won't find a better pick. On FanShareSports, he sits T18 with 17 tags but more telling is the sentiment rating of 50% with six start calls and six sit calls. The good news is you won't need many shares if multi-entering to be overweight on Rory and by the looks of his practice round swings, I think he will be just fine this week.
MID-TIER GPP PIVOT
Kevin Kisner (DK-$8,000 / FD-$7,700)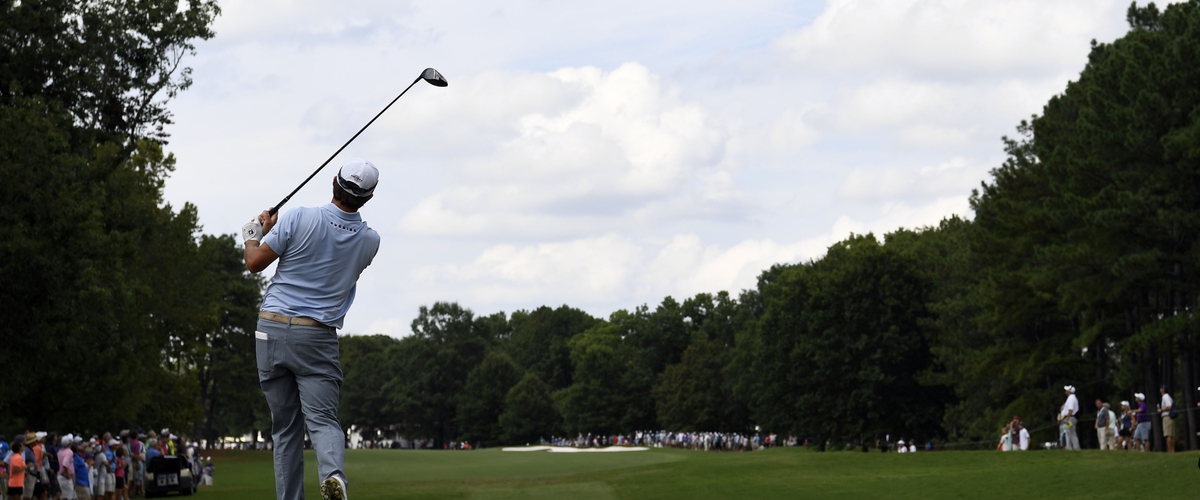 For a guy who has a win(Dean & Deluca) and seven Top 10's going into the playoffs he sure hasn't been talked about a lot this week. He sits T49 with just four total tags on with just two start calls(now three) for a 67% sentiment rating. He hasn't been great lately(T42, T7, T28, T54, T44 last 5 tournies) but he hasn't been that bad either. Looking at FNGC and the last 24 rounds overall, Kisner ranks 34th in DK points, 30 in SG: T2G, 36th in OTT, 32 in APP, and 9th in SG: Putting. We know the upside so if we can get him at a sub 10% ownership I think it helps differentiate our heavy chalk lineups.
LOWER TIER GPP PIVOTS
Kevin Na (DK-$6,800 / FD-$6,000)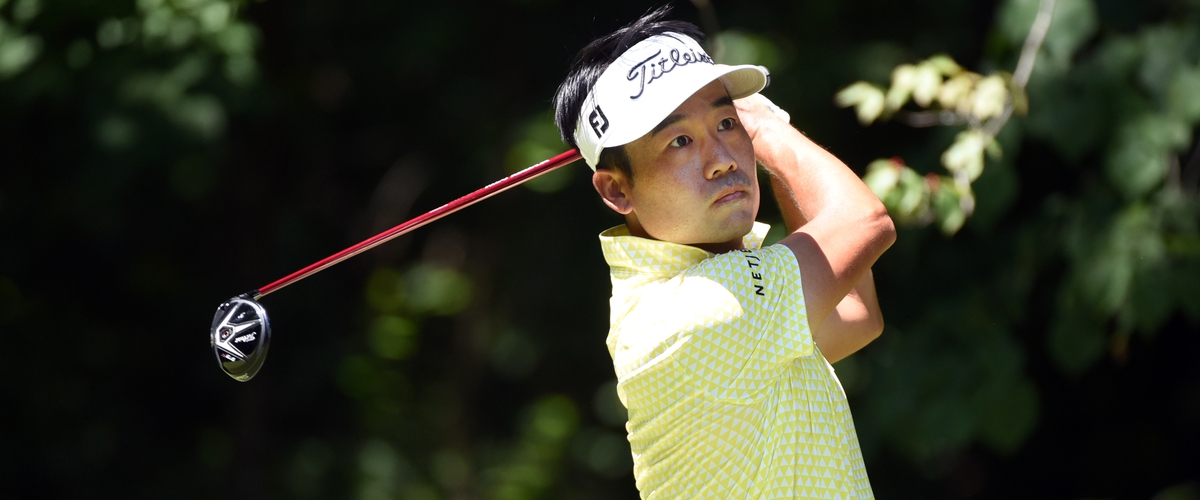 Looking at the $7K and below golfers on DraftKings, there are a few names who should command a lot of attention including Xander Schauffele, Gary Woodland, Ian Poulter, Graham DeLaet, and Charl Schwartzel. One guy I will be pivoting to in a lot of my lineups will be Na. He sits T37 with six tags(5 for start) and should likely be very low owned with the selection of great options in his range. He will enter the Northern Trust as the 75 seed and will need to make up some ground if he wants to continue on to the Dell Technologies Championship next week. There is definitely a ton of risk as he ranks 72nd in DK points, 74th in SG: T2G and 105th in SG: OTT() in his last 24 rounds but overall ranks 17th in SG: APP, 12th in SG:ATG, and 26th in Par 4 scoring on my sheet.
Thanks for reading and be sure to grab a copy of my for this week.