Daily Fantasy Golf GPP Pivots - Wyndham Championship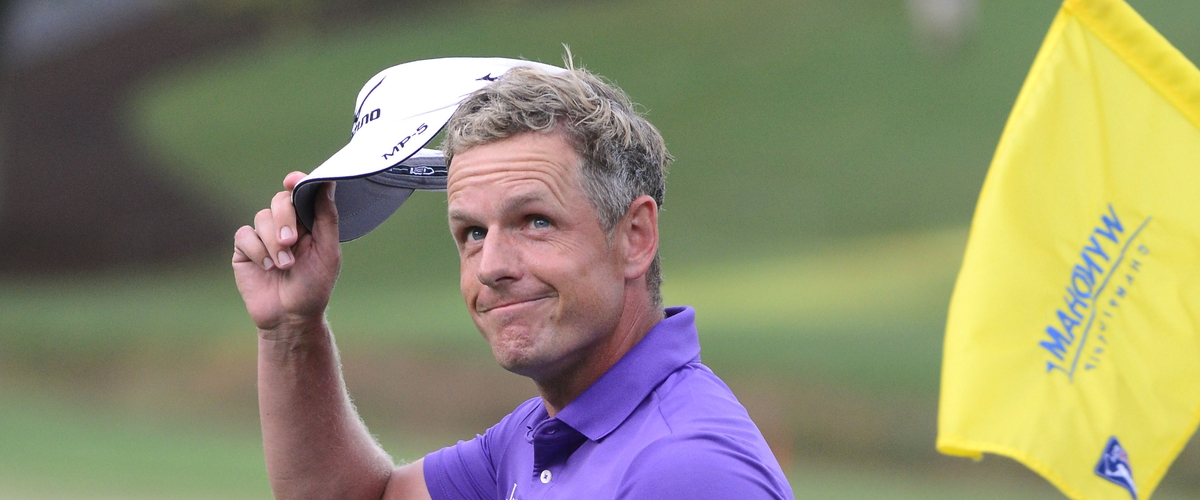 Well, here we are just one week away from the FedEx Cup Playoffs. With minimal downtime during the PGA Tour season, it sure can fly by quick when in the weekly grind. The Wyndham Championship gives us our final shot to cash in on a full field tournament as once this week is complete the Top 125 golfers in the standings will move on to round one of the playoffs at The Northern Trust at the Glen Oaks Club next week. I won't get too much into the Playoffs as I will be doing a preview article next week so let's jump into the picks for this week.
For a full breakdown of the course, tournament, trends, and top stats please check out my main posted over at . To summarize the stats model, I am looking very closely at Strokes Gained Off the Tee + Approach as my #1 stat this week. The fairways are fairly tight and the rough is thick and penal which puts a ton of emphasis on positioning the ball off the tee vs. bombing it down there so I am leaning Accuracy a bit over Distance when looking at SG: OTT. For players to score, and there will be scoring(average winning score of -17 over the past five years), they will have to be dialed in with mid to short irons(125-150 & 150-175 yards). The Par 70 setup has just two Par 5's this week but both are reachable by pretty much the entire field(barring tee shot) so it limits the amount of weight put on Par 5 scoring but enhances the weight of Par 4 scoring as there are 12 of them this week. It is also noteworthy that nine of them are under 450 yards. Can you say birdie fest? This is where I have weighted Par 4 Scoring and Birdie or Better % right after the Strokes Gained metrics. I also have weight on Scrambling/Strokes Gained Around the Green/Bogey Avoidance as it will be very important to limit the damage if you are missing greens or you just won't be around for the weekend. Ok, that was a little more than a quick recap of the stats but either way, let's get into the picks. I won't be touching on the picks I already discussed in my , rather I will providing one or two other picks for each tier of salary that make excellent pivot plays for GPP formats.
UPPER TIER TARGET
Jason Dufner (DK-$10,400 / FD-$9,200)
Looking at FanShareSports Most Tagged list on Wednesday morning, Kisner and Simpson lead the way in the top tier with 44 tags each with Stenson and Haas close behind with 33 and 32 tags. If you are looking for a lower owned pivot, Dufner is your man as he has been tagged just 21 times so far and has half the start calls as any of the others. That alone is never enough to just throw a guy but Dufner can back it up in other areas as well. He is #5 overall in my model thanks to a T22 last year and T7 in 2012. The form is not the best over the past two months (T58, T50, T14, CUT) but before that he picked up a win at the Memorial. Dufner also ranks up there on the stats model this week as he ranks 15th in SG: OTT, 5th in SG: APP, 5th in Par 4 Scoring, and 4th in the field in BoB%. Lock and load in GPP's.
TIER 2 TARGET($9K & $8K RANGE ON DRAFTKINGS)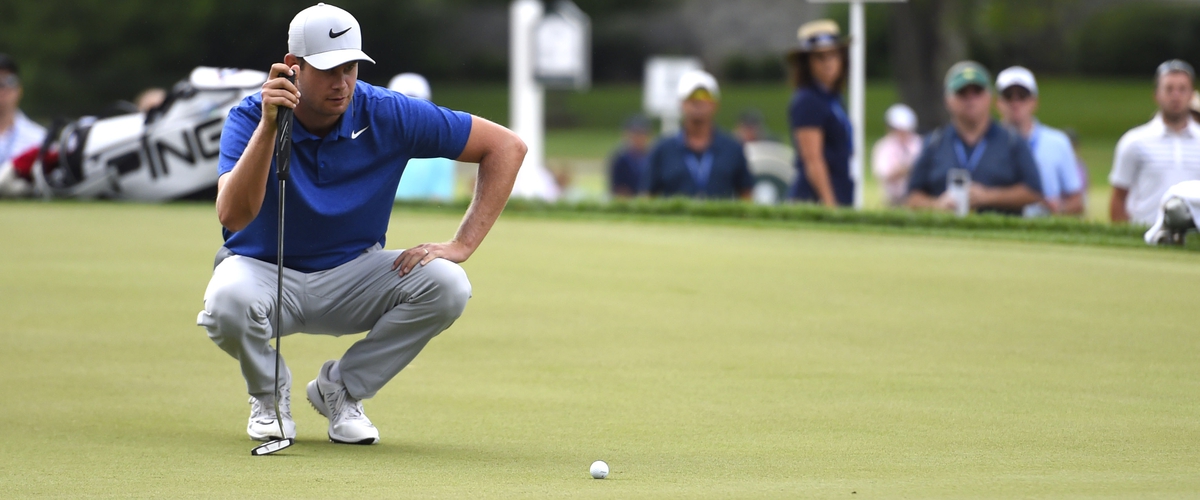 Harriss English (DK-$8,000 / FD-$6,800)
This play is definitely a GPP only play as English has been very up and down all season missing 11 cuts in 25 events with just two Top 10 finishes. Most of the struggles come from his Off the Tee game(195th on Tour) and more specifically due to the Accuracy(50%). If he can manage to club down on this course and find some fairways, I am confident he will not only make the cut but push for a third Top 10 this season. He is one of the better putters on the Tour(ranked 27th overall, 13th on my sheet) and looking at , he has gained strokes putting in five of his last six tournaments. He has also gained strokes on the approach in five straight and six of his last seven tournaments. The thing that stands out the most for me is the tag count on . English is currently 44th on the overall tag count and dead last in the $9K/$8K range with just five tags and two start calls. Look for him to be around owned this week.
TIER 3 TARGET ($8K & $7K RANGE ON DRAFTKINGS)
William McGirt (DK-$7,200 / FD-$6,700)
Going to dig even deeper here for GPP's this week. The form alone(CUT, WD, CUT, T71, T43 last 5) will keep McGirt in the micro ownership range this week at the Wyndham and that lines up with his tag count on FanShareSports(T52 with just four tags). If he is once again in the 3% or less range, I want shares for a couple reasons. First of all, he is a Carolina guy(born in North Carlolina and now resides in South Carolina) and despite missing the cut here last year, he finished T14 and T8 in 2015 and 2014. It was also positive seeing him stick around for 3+ hours after being cut from the PGA Championship last week to work with his new coach(parted ways with old coach in June). From a statistical standpoint, he ranks 16th on my sheet in SG: OTT which is very encouraging and he also ranks 43rd and 18th in GIR from 125-150 and 150-175 yards and 23rd in Par 4 Scoring. Again, this is strictly a GPP play but he is projected for low ownership and has the upside for a Top 10 or at least a Top 25, both of which would pay off his price this week.
Well that wraps up my GPP Pivot Plays for the Wyndham championship. This will be an article series I am going to try and add weekly. Let me know in the comments or on Twitter(@Jager_Boms9) if this is something that helps or if there are other ideas for articles you would like me to attempt.
As always, don't forget to grab a free copy of my