Daily Fantasy NASCAR Picks - Quaker State 400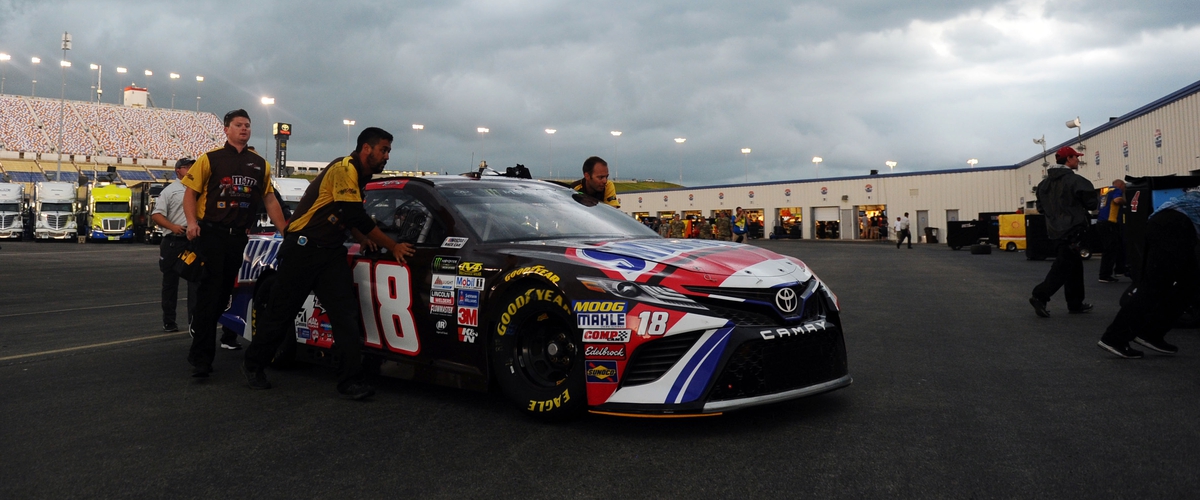 With lightning in the area during qualifying, Kyle Busch's Round 2 lap that set a track record also got him the pole for tonight's race. Also of note was the #42 of Kyle Larson who had tech inspection issues and failed to make a qualifying run. He will start at the back(40th) this week and will be the mega chalk play.
I was not able to get a video done for this week so decided to write this article to go over my strategy for cash games and tournaments and then a few of my top dominator, place differential, and contrarian GPP plays. Let's get started.
For cash games, I will be 100% on Kyle Larson starting 40th and I would be shocked if he wasn't at least 80% owned in that format. After that I will be looking to pair him with a potential dominator and some mid range place differential plays and values.
For tournaments, I will be using a lot of stars and scrubs to get two potential dominators with another top tier driver that I will interchange with Kyle Larson who I feel you can somewhat fade in a few lineups. I will be max entering the $4(20 max) and plan to use a core of four drivers for about 12-15 of the lineups and will be going somewhat contrarian with the other 5-8 lineups. Let's dig in and take a look at my top plays.
Be sure to also check out my going over some of the top trends. It can be found over at DFSR.com.
Dominator Plays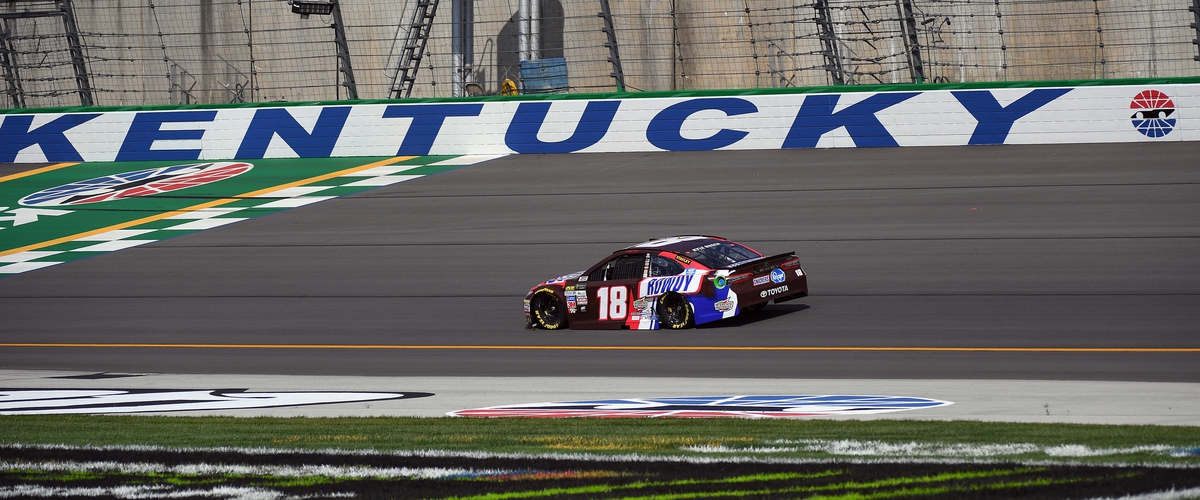 Kyle Busch ($10,200) & Martin Truex Jr. ($10,400)
Both drivers saw their salaries increase over $500 this week as they enter Kentucky as the two most expensive options. Busch won the pole with a new track record in a lightning shortened qualifying sessions and was 5th in both practices, posting the fastest 10 lap average in opening practice. He has dominated Kentucky since it's Cup Series inception with two wins and five Top 10 finishes in six races. He and the entire JGR team is overdue for their first win of the season. Kyle is my favorite pick of the week. Martin Truex Jr. will start on the front row with Kyle and has a great shot of grabbing the lead early and also leading a ton of laps. He was 2nd in both practices and posted the third fastest 10 lap average in opening practice. If you checked out my Intermediate Track Article posted earlier in the week, you would have also noticed that Truex has absolutely dominated the Mile and a Half tracks averaging 93.9 DraftKings points per race, over 35 more than any other driver.
Place Differential Plays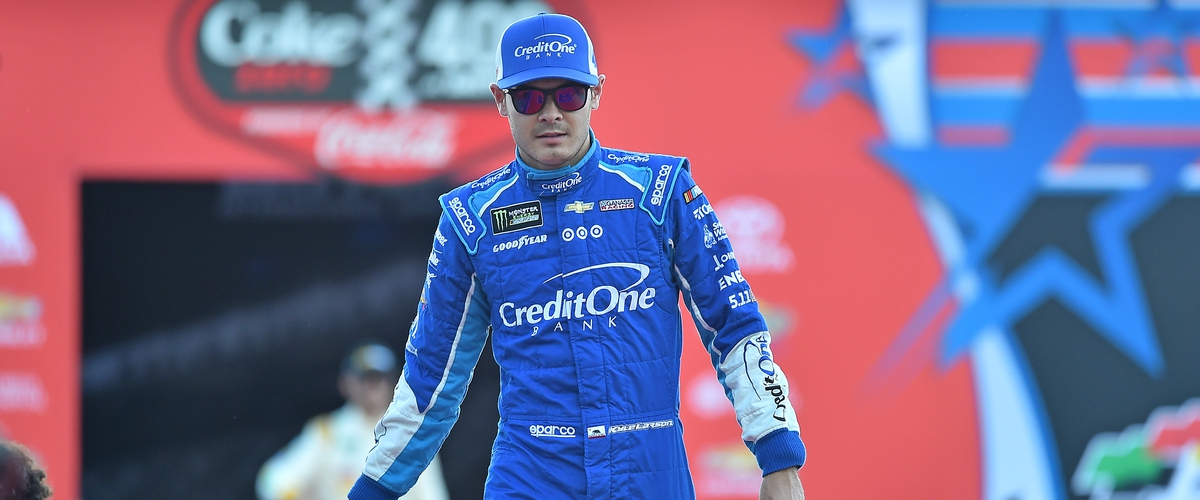 Kyle Larson ($10,000)
Pretty easy with the first one as Larson was 3rd and 1st in the two practice sessions but didn't get through tech inspection for qualifying and will start 40th for the race tonight. A fast car with huge place differential upside equals super chalk. He is a great play in all formats and nearly impossible to fade.
Ryan Newman ($7,300)
Newman is likely quite a bit less owned as he didn't show much speed in practice but has some nice upside starting 29th. If the #31 team can figure something out early I think Newman should easily finish Top 20 this week. In the six previous Kentucky races, Newman has three Top 5 finishes including a 3rd in last year's race.
Contrarian GPP Plays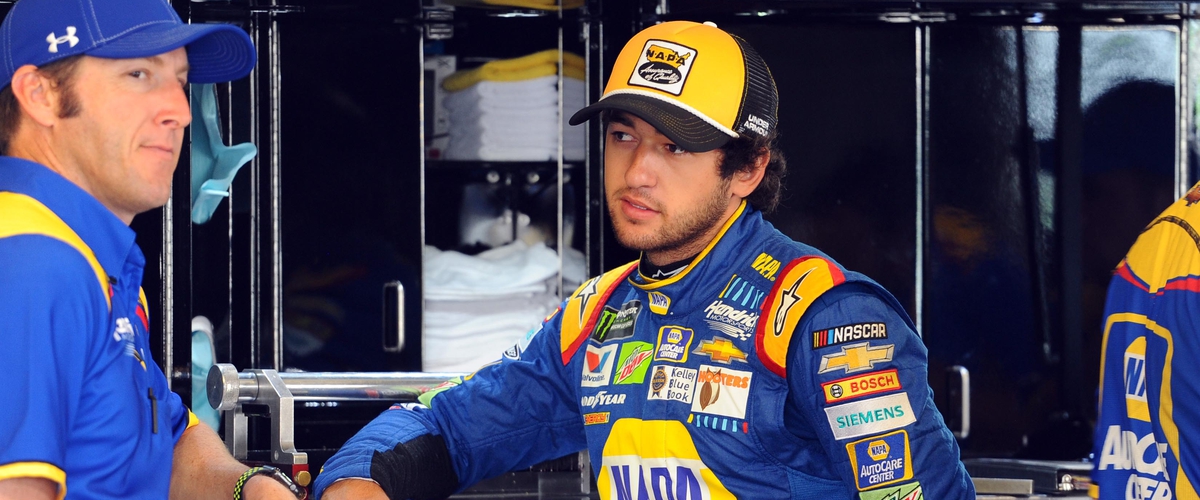 Chase Elliott ($9,500)
With Busch, Truex, and Larson taking up a ton ownership at the top of the salary this week, I think the drivers in the $9K range could come under owned making them nice GPP plays. My favorite in this range is Chase Elliott who will be starting 12th on Saturday night. It is a very small sample with him finishing 31st last year but showed Top 10 speed in both practices finishing 9th and 3rd with the 4th fastest 10 lap average in final practice.
Ryan Blaney ($8,700)
Blaney is $800 cheaper which will most likely make him higher owned than Elliott but should still be fairly low owned compared to the top guys. He has nearly no place differential value starting 6th but showed Top 5 speed in practice finishing 4th in both sessions.
Low End Value Play
Landon Cassill ($5,500)
Dipping right down into t he stars and scrubs area we find Landon Cassill in the #34 car. He will be starting 35th this week and was 32nd and 34th in the practice sessions. In six Kentucky races, he has finished Top 30 four times and Top 25 twice. For $5,500 I think he makes a great play if you area stacking the Kyle Larson with two other elite plays at the top.
AND