Daily Fantasy NASCAR Picks - The Brickyard 400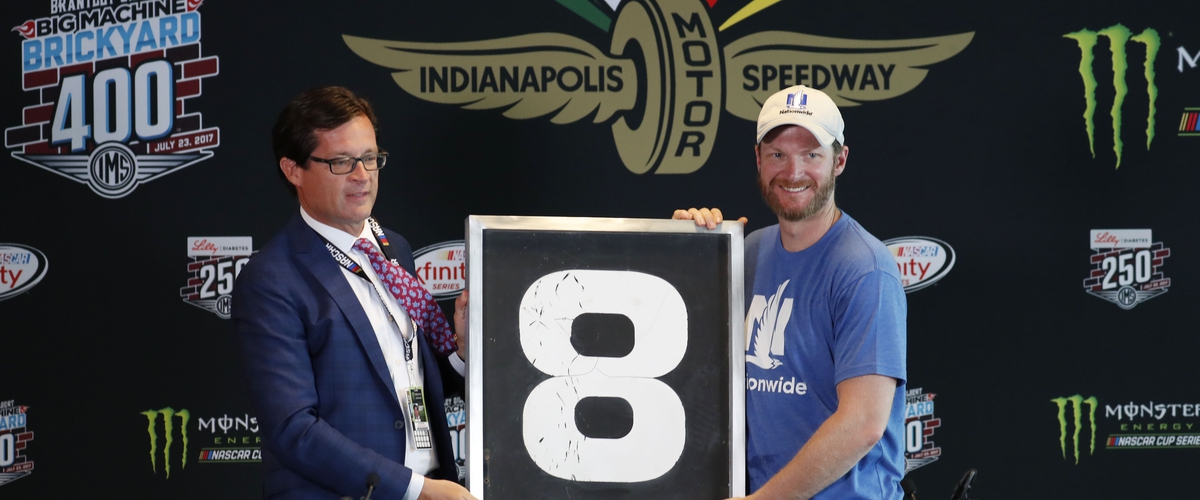 The Monster Energy Cup Series makes its annual return to Indianapolis Motor Speedway this weekend. It will be the last time this race will be ran in July which is music to the ears of the drivers as the heat is almost unbearable. The current forecast is showing high's in the 90's with cloud cover and very slim chance of rain. That means we are on schedule to hear those famous words tomorrow afternoon.
Drivers. Start. Your. Engines
Looking at the practices from earlier today, there were five drivers who finished both practices inside the Top 10. They are:
Martin Truex Jr. (Pract 1 - 2nd, Pract 2 - 10th)
Kasey Kahne (Pract 1 - 4th, Pract 2 - 9th)
Dale Earnhardt Jr. (Pract 1 - 7th, Pract 2 - 8th)
Ryan Blaney (Pract 1 - 8th, Pract 2 - 3rd)
Kevin Harvick (Pract 1 - 9th, Pract 2 - 2nd)
Qualifying just wrapped up so let's take a look at my top picks for the Brickyard 400.
Kyle Busch ($10,500) - He has won back to back races here including last years win from the pole and is the favorite to pick up the most dominator points once again. He has to win eventually. Right?
Kyle Larson ($10,200) - I am heavy on the Kyle's this week. One for dominator points(Busch) and one for Place Differential points(Larson). He almost wrecked in three of the four corners in qualifying and will start 25th.
Ryan Blaney ($8,900) - He wrecked here last year finishing 36th but looks strong going into the 2017 Brickyard 400. He was 8th and 3rd fastest in practices and then qualified 10th giving him some PD upside to go with a fast car.
Dale Earnhardt Jr. ($8,200) - Dale Jr. will start 13th in his Brickyard 400 and looks to be an excellent fantasy choice as well as he posted the 7th and 8th fastest speeds in practice.
A.J. Allmendinger ($6,900) - He was not initially on my radar with below average track history but he qualified dead last and makes a nice PD play in all formats. Outside of his 38th place finish(engine), he has not finished worse than 23rd in seven other races with four Top 20's.
Make sure to head over to and check out my where you can also grab a FREE copy of my DFS NASCAR Weekly Cheatsheet and Trends Sheet. And a big shout out to for their tremendous stats database.