Daily Fantasy NFL Picks - Hall of Fame Slate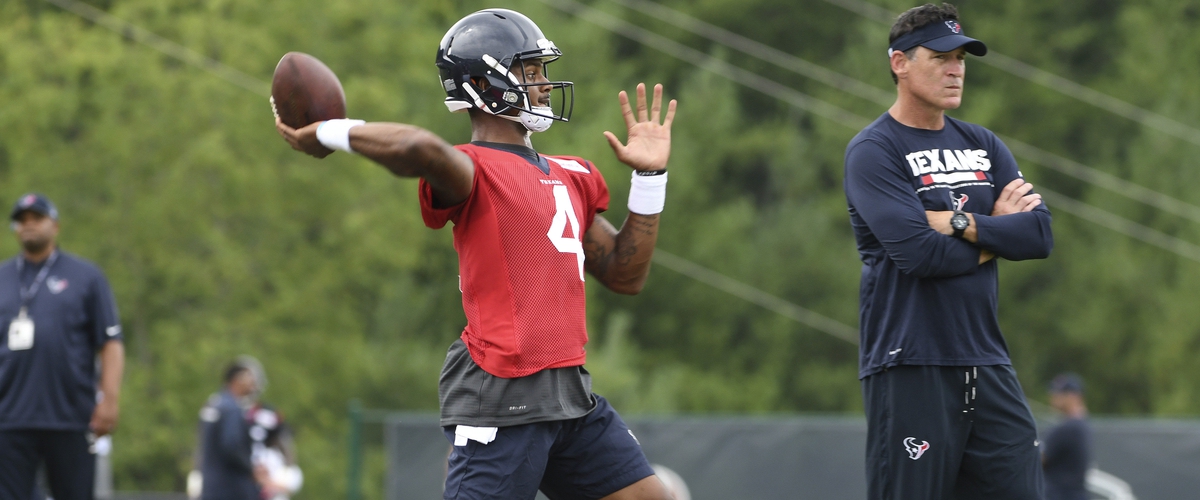 NFL is back! I can't even explain how excited I am after having my most successful football season since I started playing daily fantasy sports. I have never been one to play pre-season football DFS but I just can't resist as I have been watching NFL Network non stop the entire week.
When it comes to strategy for the first couple weeks of pre-season, I will be avoiding starters for the most part as they normally only play a few series or a quarter of football at best which limits the upside. The #1 thing I am doing to prepare and get my initial list of players to target is watching the training camp battles. Picking out the players who are already locked into a starting position is a great place to start ad allows you to cross off players right from the get go. Next is to list the players on the teams not just fighting to make the team but fighting to take over a #2 or #3 on their specific position depth chart.
The opening Hall of Fame week slate has just two games including tonight's matchup between the Arizona Cardinals and Dallas Cowboys and next Wednesday's game between the Carolina Panthers and Houston Texans. I am probably not going to go crazy with lineups and max enter any tournaments but saying that, I already have 5 lineups complete. The other thing to note about this week is that all players are $5,500 DraftKings and $6,000 on FanDuel so we don't have to worry about salary cap. Let's take a look at my core players.
QUARTERBACK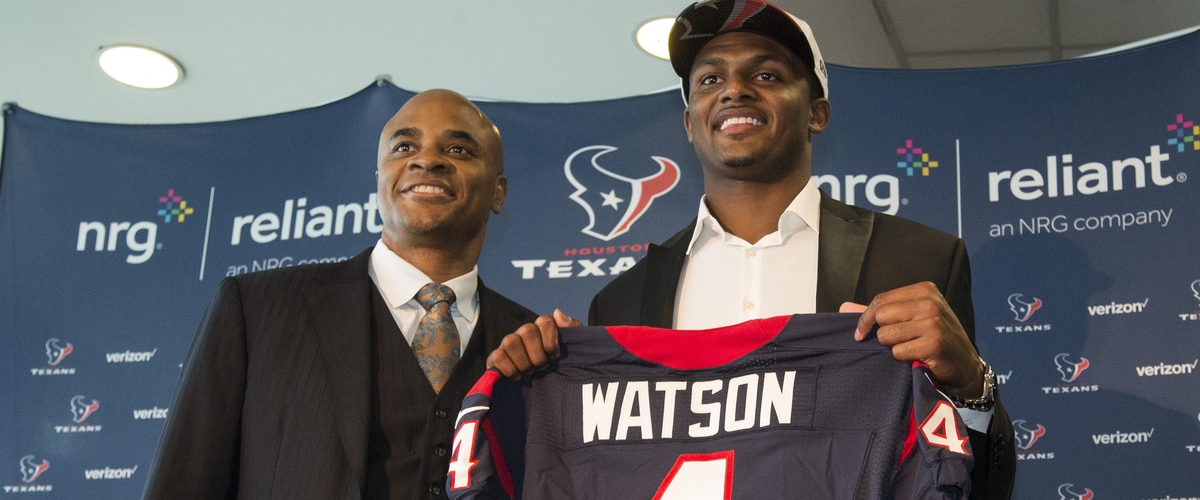 Deshaun Watson (HOU)
As of right now it appears Tom Savage will get the start and is leading the way in the quarterback race for the Texans. Not so fast though as Deshaun Watson has been getting high praise from his coach in training camp.
I am expecting Watson could get up to two full quarters of work on Wednesday night making him my top target at the position on this slate.
Blaine Gabbert (ARI)
Gabbert will get the entire first half of the game while Trevor Knight will step in for the second half. Gabbert has the most experience at this point and will get better weapons to work with on Thursday night so I lean him slightly over Knight but will definitely have exposure to both vs. a projected weak secondary in Dallas.
Also Consider: Kellen Moore(DAL)
WIDE RECEIVERS
Jaelen Strong & Braxton Miller (HOU)
With Wil Fuller going down yesterday at practice, it has created an even bigger battle between these two wide receivers. They are now fighting for the #2 spot behind DeAndre Hopkins and both should be balling out on Wednesday. Unless further news comes out between now and then I love stacking both with Watson and will do so in the majority of my lineups.
Brice Butler (DAL)
We are likely to see Dez Bryant & Terrance Williams for a couple series but I am going deeper and looking for that wide receiver who has something to prove. The Cowboys drafted Ryan Switzer in the fourth round but he is not traveling with the team due to an injury. This leaves the door wide open for deep threat Brice Butler who could see extended playing time tonight. If you really like Butler, pair him with Kellen Moore at QB.
Also Consider: Russell Shepard (CAR)
RUNNING BACKS
Cameron Artis-Payne & Fozzy Whitaker (CAR)
They are in a battle for the #3 running back spot in Carolina behind Jonathan Stewart and rookie Christian McCaffrey and are likely to get the bulk of the playing time next Wednesday. If I had to pick one it would Payne who has a higher ceiling in my opinion.
Rod Smith (DAL)
For the Cowboys, it has been Rod Smith making his way up the depth chart this summer and appears to have pushed Alfred Morris down into likely cut territory. Smith played limited snaps at Ohio State and was seen as a special teams guy in his first two years in the NFL before being moved back to RB in camp. Look for him to come out firing trying to prove his worth.
Also Consider: Kerwynn Williams (ARI), Tyler Ervin (HOU)
TIGHT END
I hate the position this week with limited options and most of them likely playing a blocking role. I am almost 100% on Rico Gathers who is an absolute monster(6'6", 290 lbs) who was red shirted last year after making the transition from Basketball to Football. I can see the Cowboys wanting to see if he can legit catch in game mode.
If you are looking for more analysis be sure to head over to and check out the articles there as well. Thanks for reading and good luck out there.