Daily Fantasy NFL Pre Season Picks - Week 1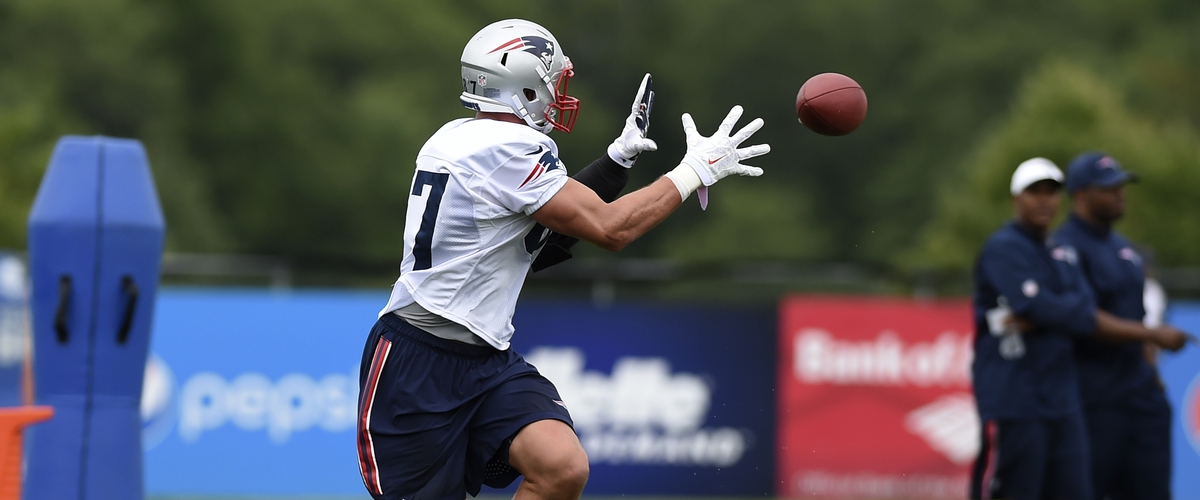 Time to put the padded dummies away and get ready for live action as training camp has reached Week 1 of the pre season games. The Hall of Fame game is over and the golf jackets have been handed out and now it's time to get serious about the 2017 NFL season.
I know, It's almost impossible to try and get serious about pre season football but with daily fantasy sports we get a great opportunity to build our bankrolls before the regular season starts. Most will call it luck but you can easily gain an edge in the pre season with just a little time put into research. I realize a lot of you(most of you) don't have the time to fully research in the regular season let alone the pre season and this is where I come in. I have been watching the NFL Network 24/7 channel almost 24/7 for two weeks, I have been reading beat writer reports from camp, and I have studied the unofficial depth charts. The best place that I have found for updated depth charts is .
The first thing to understand if you are new to pre season football is that each week is a different challenge as teams start to integrate their full offenses piece by piece. It starts with Week 1 where teams will either sit their starters or limit them to a few series at the most. This means we will be targeting the second and third team offense and trying to find players who are likely to see lots of playing time or possibly playing for their jobs.
Another nice thing about pre season football is that we don't have to worry about salary cap as everyone is priced the same. Let's take a look at some of my top targets at the key positions for the Thursday night slate.
QUARTERBACKS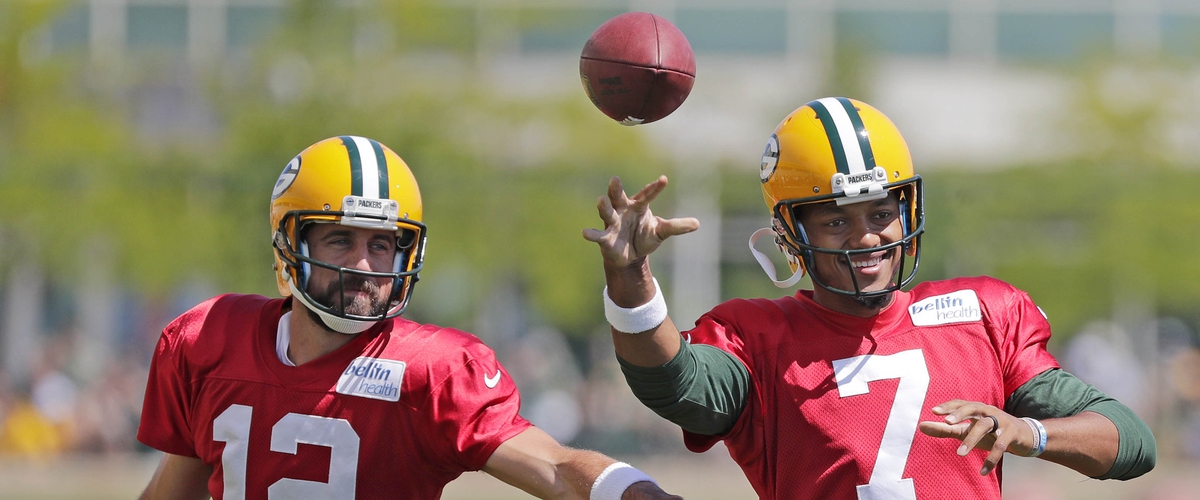 Brett Hundley - Green Bay Packers
With no Rodgers in the picture and trade rumors starting to surround Hundley, the opportunity is huge on Thursday night. It is very likely Hundley could see an entire half of football and we already know it will start with the first team and some pretty good receivers.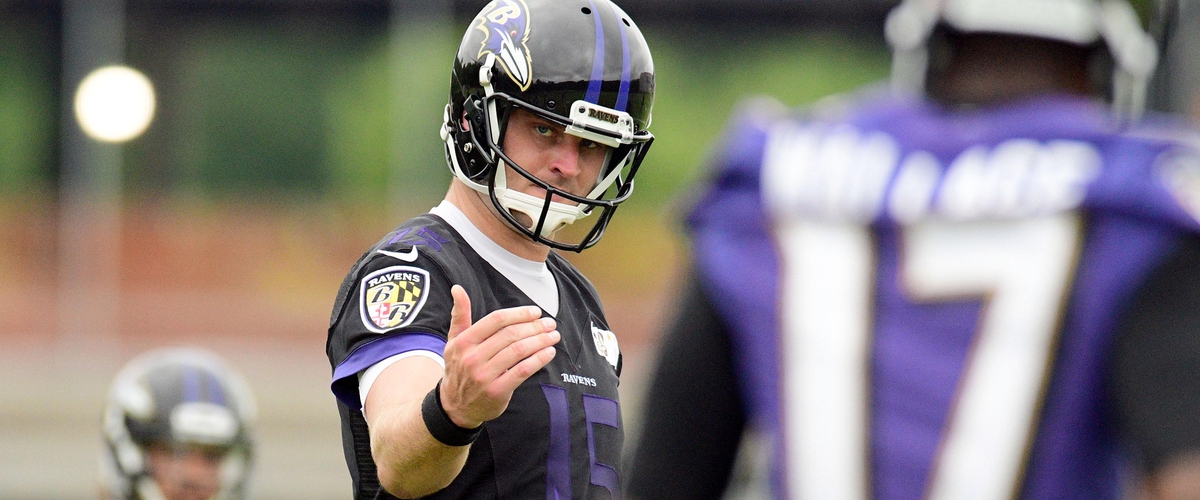 Ryan Mallett - Baltimore Ravens
With starter Joe Flacco nursing an injury in camp, John Harbaugh named Mallett his starter for Thursday night. It could turn out to be an audition for the starting position should Flacco miss more time. Harbaugh also said that Mallett will get "extensive" playing time to prepare himself. Opportunity is what we are looking for here and he gets two pretty good receivers(Wallace, Maclin) to start with on Thursday night.
Also Consider: Trevor Siemian and Paxton Lynch(DEN), Mitch Trubisky(CHI)
RUNNING BACKS
Brian Hill - Atlanta Falcons
You have to love the underdog story here with Hill. He played college for a smaller school in the Wyoming Cowboys and was passed up by pretty much everyone in the draft. The Falcons took him 156th overall and it's easy to tell how much he takes it seriously. Although Wyoming plays in the weaker Mountain West Division, Hill still rushed for over 1800 yards last season and has eclipsed 4000 for his college career.
Starters Tevin Coleman and Devonta Freeman likely will be both out by then end of the first quarter and Hill no longer has to worry about BJ McDaniels who is out with an undisclosed injury. Look for Hill to get a big run(no pun intended) on Thursday night making him a top target in DFS.
Samaje Perine - Washington Redskins
Rob Kelley enters the Redskins first pre season game as the #1 back with Chris Thompson listed on the second team and Perine on the third. I don't put too much stock into the depth charts as they are, for the most part, constructed by the public relations team. With 90 players on the roster through the entire pre season this year(new rule), there are a ton of moving parts. Back to Perine. Kelley will likely get the first couple series and with Perine being a rookie, he is likely to get more playing time as he tries to lock in the #2 job with Thompson being the primary 3rd down back. Perine is a thick, physical runner and despite sharing carries with Joe Mixon at Oklahoma still racked up 1000+ yards and 12 TD last year.
WIDE RECEIVERS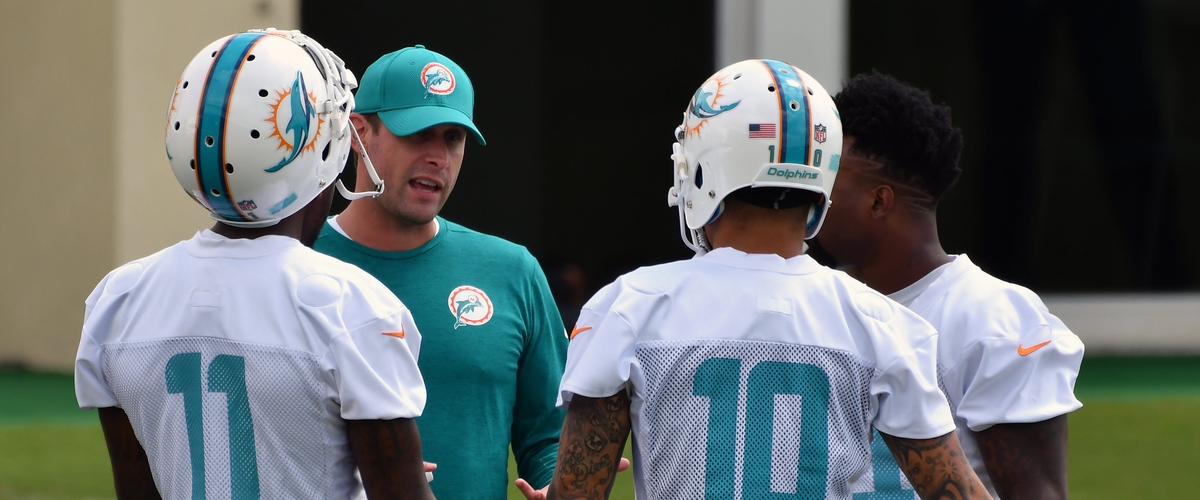 Jakeem Grant, Leonte Carroo, Drew Morgan - Miami Dolphins
As I have mentioned before, I will avoid the starters for the most part in week 1 and 2 of the pre season and that Means Parker, Stills, and Landry for the Fins. I list three guys here because I love the opportunity they have as they are likely going to be playing with Matt Moore who, in my opinion, should be the starting quarterback but Gase paid for his man in Jay Cutler(not playing Thursday). Moore will definitely be out to prove something and the will have a nice trio of backup wideouts to put up some numbers for DFS. Word out of camp is that Grant has really improved his receiving skills and is likely to get a lot of playing time. He has already caught two long touchdowns from Brandon Doughty(#3 QB) and one from Jay Cutler. Leonte Carroo was buried on the Dolphins depth chat in his rookie season as he reached a weight over 220 pounds. He has something to prove this pre season if he plans to earn his way into more playing time. Motivation and opportunity = fantasy points. Another player with nothing but motivation is undrafted rookie Drew Morgan who has got noting but praise for his work ethic and as a results has vaulted up the depth chart and will be looking to solidify his role on the 53 man roster.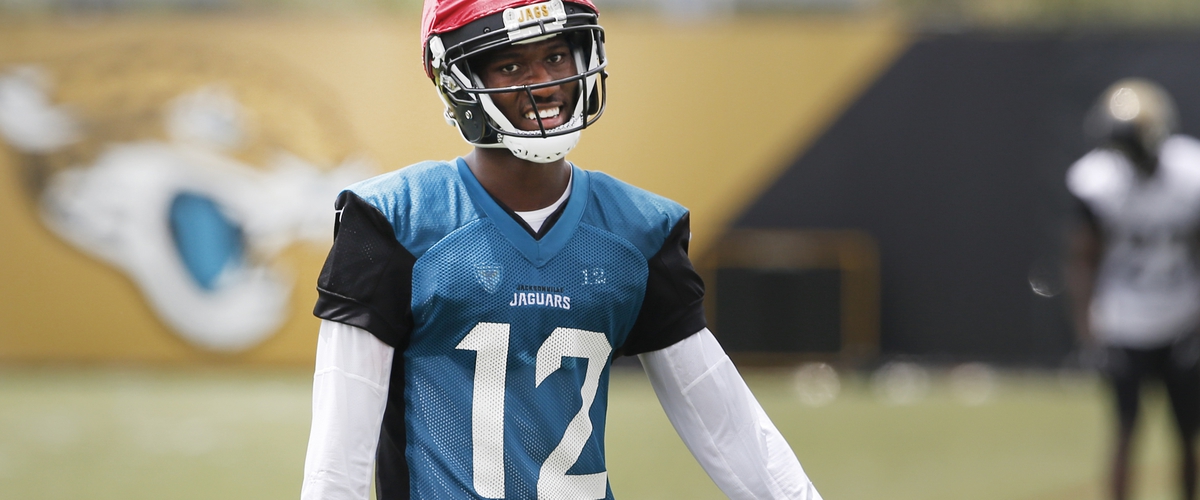 Dede Westbrook - Jacksonville Jaguars
He is currently listed on the third team but once again don't look too much into who is listed where in the middle of the depth chart. The word has been good all training camp about Westbrook who is a shifty speedster with incredible after the catch ability. He lacks size but has been praised for his route running and catching ability. With A Rob and Hurns getting around 2-3 series, there could be a ton of playing time for the second and third team, specifically Westbrook who has been the best of the bunch. Also consider Marquise Lee(fighting for starter reps) and Rashad Greene(fighting for his job) for the Jags.
Also Consider: Malcom Mitchell(NE), Kenny Bell(BAL), Justin Hardy(ATL)