Daily Fantasy Weekend PGA Picks- The Greenbrier Classic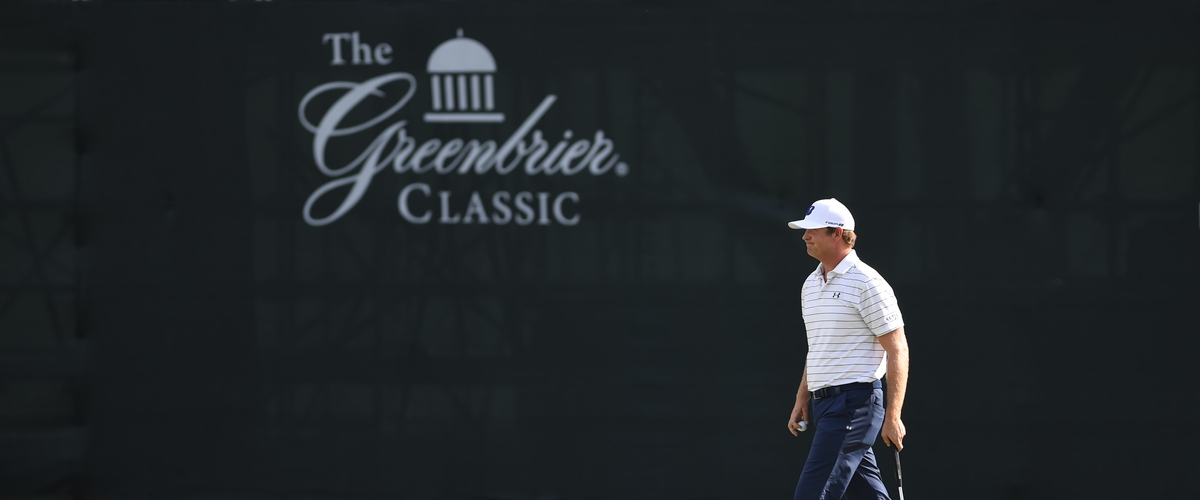 Welcome back for another week of daily fantasy PGA, Weekend Edition. This week the PGA Tour returned to the Old White TPC for the Greenbrier Classic after a year absence due to the floods that destroyed the course in 2016.
Once again we have a very interesting leaderboard heading into the weekend as Sebastian Munoz has the lead sitting at -12 with Ben Martin and Hudson Swafford just three strokes back. Defending champion Danny Lee is just four strokes back at -8 and he is tied with another heavy favorite on the main slate, Russell Henley.
If you forget the DraftKings Weekend PGA rules and scoring, be sure to go back and review last week's article as I went over all of that. Let's jump in and take a look at a few top picks for the weekend slate and remember to grab your FREE copy of my DFS Weekend PGA cheatsheet at the bottom of the article. I added scores after Round 2, odds going into the weekend and adjusted the model to include Round 3 and 4 scoring average. You will also find a new tab showing Player Tourny stats through two rounds. If you have any questions be sure to hit me up on Twitter or in the .
Danny Lee ($9,200) - The defending champion of this event is in great spot to take home the hardware once again. He is just four strokes back of some unproven players ahead of him and he ranks #3 overall on my weekend model. He ranks 12th in SG:APP, 8th in SG: Putt, and 7th in BoB%. Through two rounds, he ranks 5th in Driving Accuracy(85.7%) and 8th in GIR(80.6%). He is safe in all formats.
Tony Finau ($8800) - He was very popular on the main slate and should be on the weekend slate as well. He ranks #1 on my overall model leading all golfers in average DraftKings points per tournament over the last 5 and 10 tournaments and is also ranked very high in all stat categories I am looking at. He is 1st in SG: APP + OTT, 4th in Driving Distance, 5th in Par 4 scoring, 10th in Round 3 scoring and 6th in final round scoring.
Graham DeLaet ($8,100) - Oh Canada! DeLaet is playing lights out in every area except putting where he ranks 42 in SG: Putting through two days. He is 2nd in SG: OTT, 23rd in SG: APP and 9th overall in SG: T2G. If he can make a few more putts on the weekend, he will once again be sniffing his first win of his career or at least another Top 10 finish.
Scott Stallings ($7,400) - In the value range, I like Stallings who sits at -4 through two days and ranks 15th in SG: OTT and 30th in SG: APP. He stands out ranking 7th in round 3 scoring among those heading to the weekend which is also a positive for his upside.