DFS NASCAR Post-Qualifying Picks - ISM Connect 300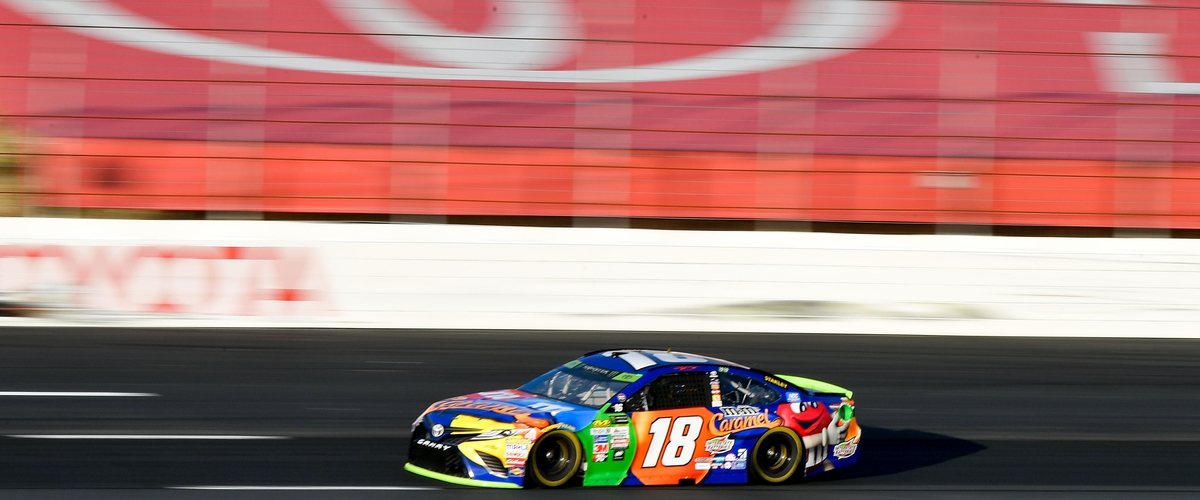 Practice and qualifying have wrapped up but not without some drama. First of all, Hendrick Motorsports drivers Chase Elliott and Jimmie Johnson both hit the wall in opening practice and will be in back up cars. Both drivers got better through Saturday's practices and I honestly don't think it affects their performance a whole lot considering a high-profile team like HMS has 1 and 1A cars not "backup" cars.
The other interesting thing that happened on Friday during qualifying came from the #22 camp. Logano's car had failed inspection four times thus keeping them from running a lap and has them starting at the back of the pack on Sunday. That isn't the only punishment NASCAR handed down as they had the #22 team sit out final practice. Not just sit out but they forced Logano to sit in his car fully suited up on pit road. I guess NASCAR is getting sick of these teams pushing the limit on pre-qualifying inspection. To be honest, it's about time!
If you are looking for a race preview and some of the top trends going into the race, be sure to slide on over to and check out my . Let's now jump into the post-qualifying picks for the ISM Connect 300.
DOMINATORS & DRIVERS TO BUILD AROUND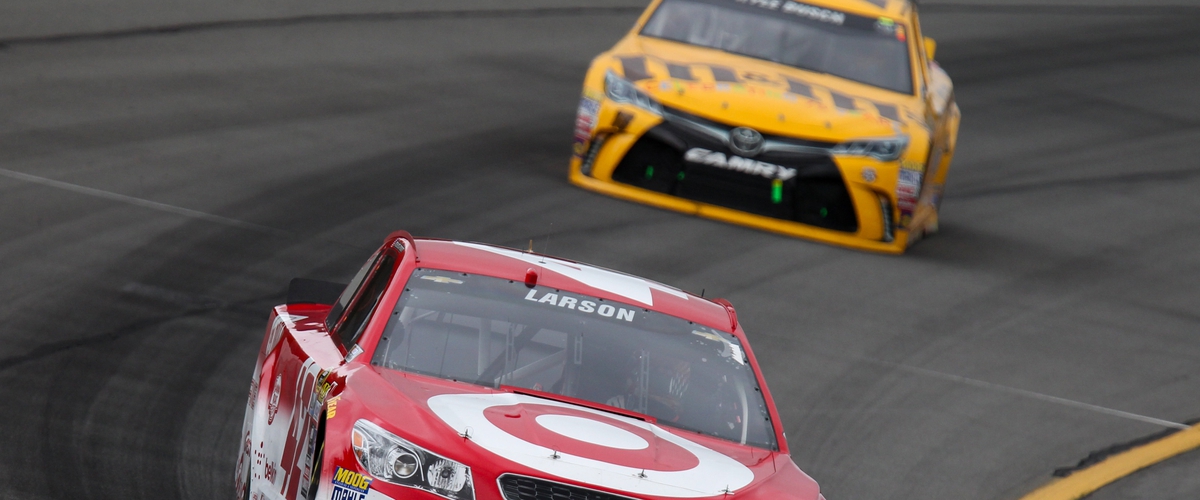 Kyle Busch($10,700), Martin Truex Jr. ($10,500), Kyle Larson($9,500)
You won't be able to get all three in your lineup comfortably but my strategy this week for my multi-entry tournaments will be to stack Larson, who comes at a nice discount, with one of Busch or Truex in almost every lineup. Not only is Larson cheap this week but he also posted the fastest speed in practice 1 and 2 and the 5th fastest speed in final practice. He will start second. Busch picked up his 8th pole of the season and posted a Top 5 speed in all practices but the second(8th) and also posted the 4th fastest 10-lap average in both final practices on Saturday. For Truex, it would be a mistake to think he is going to just sit back and coast into the second round in which he is already locked into with a win last week. With the new stage and playoff point format, we should expect to see the #78 at or near the front all race long. He starts 5th and posted and the 3rd fastest time in practice 2(fastest 10-lap) and the fastest speed in final practice(3rd fastest 10-lap).
PLACE DIFFERENTIAL PLAYS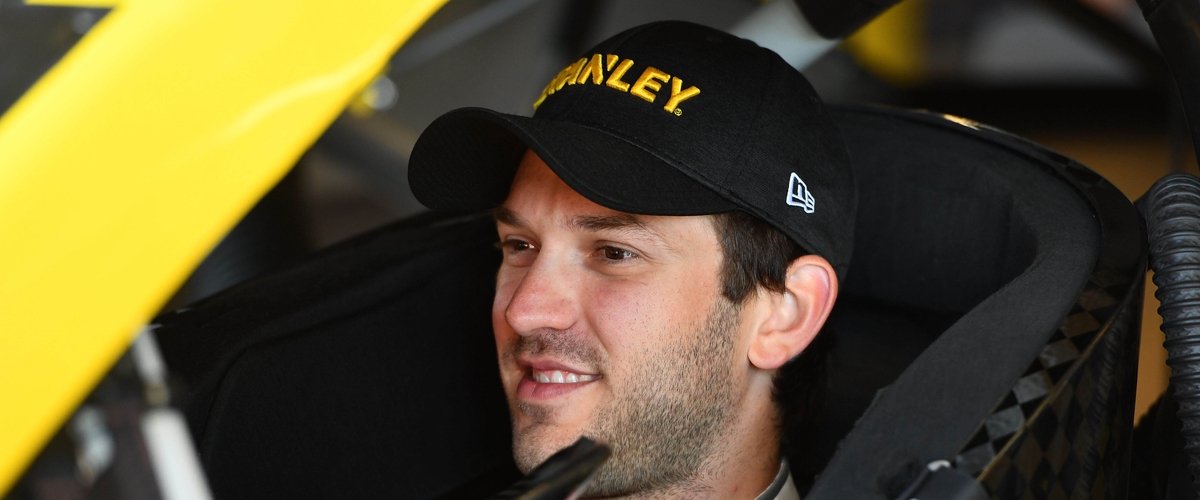 Daniel Suarez ($7,500)
I talked about Suarez in my and how he impressed here in July with a 6th place finish and he has shown that kind of speed once again. He posted the 6th and 4th fastest speeds in Saturday's practice sessions after struggling in qualifying and not making the second round. He will start 25th with elite PD value this week. Safe in all formats.
Joey Logano ($8,700)
This one is a little tougher to gauge and will be a GPP play only this week. Logano failed inspection four times and wasn't able to make a qualifying run and will start at the back giving him elite PD value. The risk here is that the #22 team was held out of final practice as NASCAR put them in a timeout. Logano did, however, post the 13th fastest speed in opening practice and was 15th fastest in practice #2 with the 7th fastest 10-lap average.
LOW-END VALUE PLAYS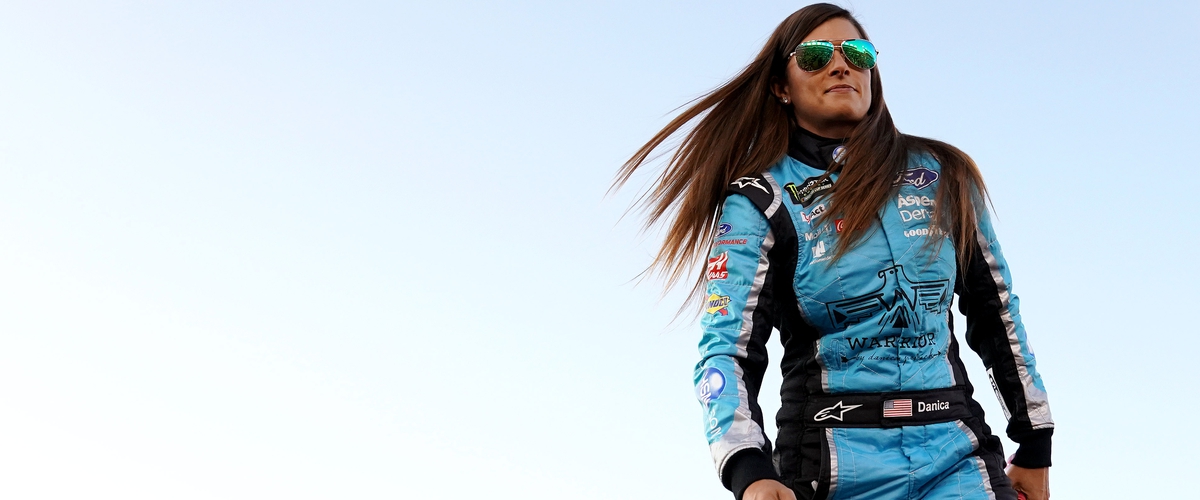 Danica Patrick ($6,100)
Her salary is back below the season average and the lowest it's been since Watkins Glen in early August. That isn't the only to like this week as the #10 car gives us some PD value thanks to here 27th starting position. Her final two practices speeds didn't completely stand out(26th, 21st) but she was 18th and 16th in 10-lap averages during those final two practices. She has also been trending up here at New Hampshire with three straight Top 20 finishes(13th, 18th, 14th). If she finishes Top 20, and I think she can, she will destroy here value this week.
Thanks again for reading and if you have any additional questions please hit me up on Twitter() or in the chatroom over at . And make sure to grab a copy of my .