DFS Weekend PGA Picks on DraftKings - Quicken Loans National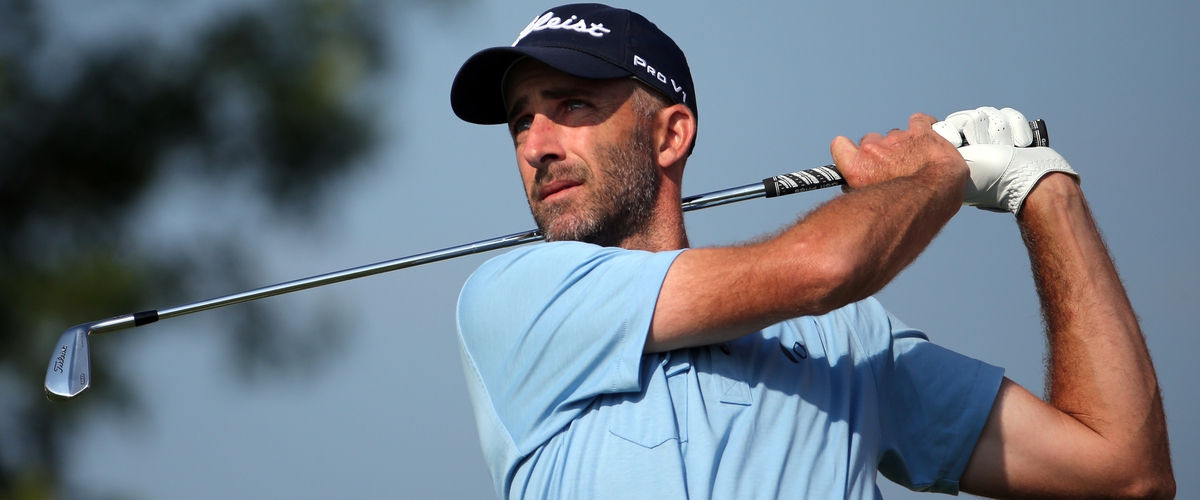 It's been awhile since I played a Weekend PGA slat on DraftKings and what a week to jump back on board. That first sentence was chalk full of sarcasm at the end. I mean seriously, the top of the leaderboard is stacked with names like Geoff Ogilvy, Daniel Summerhays, Arjun Atwal, Johnson Wagner, Jason Gore, and even Bryson DeChambeau. David Lingmerth is the leader at the moment(writing this Friday afternoon before the cut) and isn't a household name either but he did win here at TPC Potomac on the WEB.com Tour back in 2012 so I guess we can't say we didn't see it coming. No matter who the names are, there are 70 golfers(and ties) who will play on the weekend and that gives us an opportunity to either rebound after an awful Thursday/Friday(this is what I am doing) or add to your already climbing bankroll.
Before I get into my picks and strategy let's take a look at the DraftKings Weekend PGA Rules and Scoring: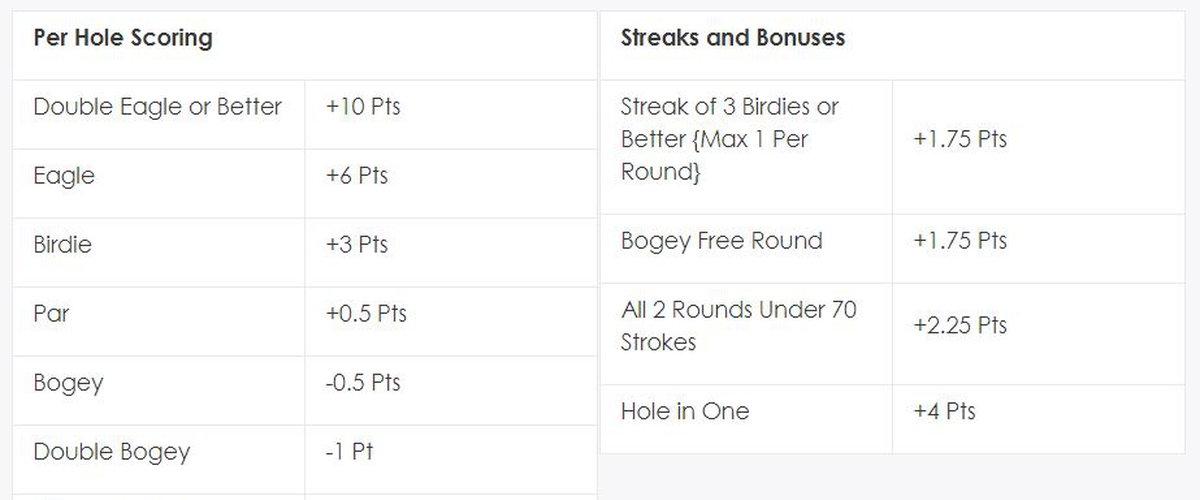 *Also an additional -1 point for worse than double bogey
The biggest difference between weekend and regular DFS PGA on DraftKings is that there are no finishing position points for on the weekend contests. This gives each golfer a zero to start the week and puts a ton of emphasis on scoring. Another thing to point out is that Eagles are worth 2 less points while all other scoring stats are the same and all of the streak bonuses are worth half as much.
From a strategy standpoint, it is all about Birdie or Better % in my model and I will also be adding the Round 3 and 4 scoring average as well. I have kept all my other key stats in tact(Par 4 scoring, SG: OTT + APP as my top ones) and will be looking over each players performance through two days to make my decisions on who to roster. Let's take a look at a few of my top plays.
David Lingmerth ($9,200) - He won here on the WEB.com Tour in 2012 and enters the weekend in a great spot to do it on the PGA Tour. He has been near flawless through two days making seven birdies on day Thursday and five more today with a Bogey-Free Round bonus. He currently ranks 1st overall Tee to Green and 5th Off the Tee.
Nick Taylor ($7,600) - Here goes my Canadian bias again. Bias's aside, I think Taylor is a great pick for Weekend golf as me makes a ton of birdies but is prone to those leaderboard crushing double bogey's. He has three through two rounds and is tied for the third most birdies. He is also 13th overall in Tee to Green.
Daniel Summerhays ($7,800) - Another $7K value play who goes into the weekend with a real chance to grab his first career victory. He is within four of the lead thanks to some top stats for the week. He has made a double and just two bogeys through two rounds with eight birdies and an eagle. Summerhays is gaining 1.45 strokes off the tee and 5.54 on his approach shots.
You can grab a FREE copy of my DFS Weekend to help you navigate through the stats and form and make profitable decisions. If you have any questions about the sheet you can hit me up on (@Jager_Bombs9) or join me in the .