NCAAF Bowl Season Picks (Dec 16-Dec 27)
Bowl Season is here... almost. It begins December 16 and ends on January 8 with the national championship. While most of these games seem unimportant, each team themselves wants to finish on a high note even though only four play for the national title.
Celebration Bowl
I won't try and hide my lack of knowledge about FCS this year. The only thing I really know is that JMU is undefeated and the favorite to win the title, but that doesn't tell me who wins the game. Last year, Grambling was 11-1, as they are now, but they went up against a 9-2 NC Central. NC A&T is undefeated at 11-0 though, and wants to keep that 0 in the L column. That's why I choose them.
Final Score: GRAM 14 - NCA&T 17
R+L Carriers New Orleans Bowl
A good matchup between two strong teams. Troy has had an unforgettable season for their standards, beating LSU and taking the Sun Belt Conference title. North Texas also has had a good year while losing in the conference championship to FAU. This one will be close, but Troy takes the cake.
Final Score: NT 30 - TROY 37
AutoNation Cure Bowl
Georgia State exceeding most people's expectations this year. Many had them dead last in the Sun Belt Conference, but here they are in a bowl game facing an underperforming Western Kentucky team. In recent years, they have been the team to beat, but that has now been taken over by FAU. I pick Georgia State as I believe they are in a tougher conference and have experienced more, but I can see it going the other way.
Final Score: GSU 30 - WKU 21
Las Vegas Bowl
Boise State is once again the Mountain West Conference champion with a pretty good record. Oregon has once again had a sub-par season for Oregon standards, and we haven't seen the great Oregon team that once was anytime these past three years, and a coaching change should make a bowl game even tougher.
Final Score: No. 25 BSU 23 - ORE 20
GILDAN New Mexico Bowl
Marshall's back, and they're better than bad. I will never forget their great run in 2014, but that has passed. Two mediocre seasons has tarnished that, and now they have to force themselves back into any relevancy. Meanwhile, Colorado State has made five straight bowl games, but hasn't done well in them. They have gone 1-3 in that stretch and are looking for their second bowl win in that stretch. Marshall's quest for relevancy will lead them to a win over a struggling post-season Colorado State.
Final Score: CSU 30 - MRSH 42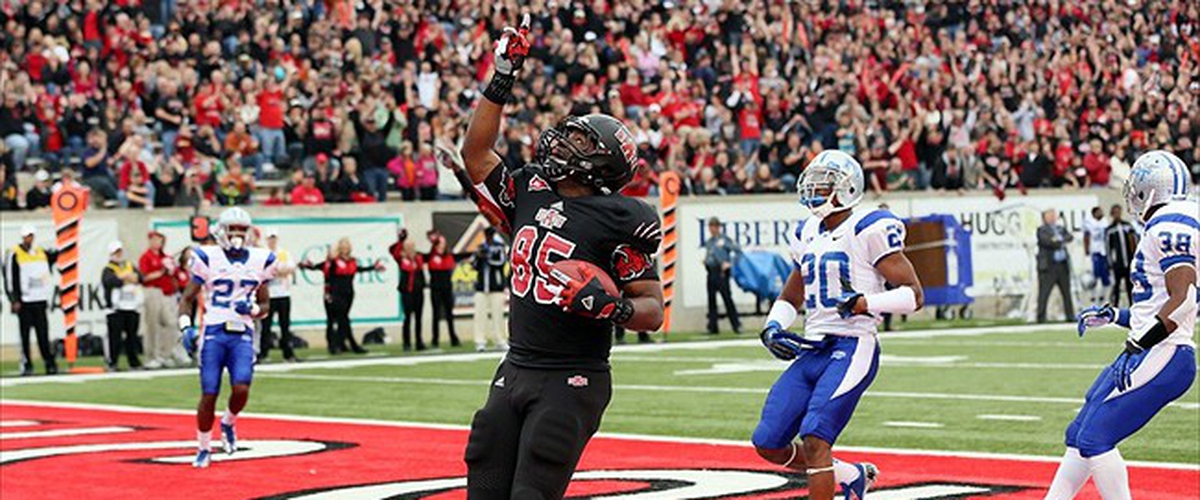 Raycom Media Camellia Bowl
These two teams have also had good seasons, hence the bowl game, but both expected to do better. Middle Tennessee is trying to carry their momentum from a 3-1 end to their regular season into the post-season, and Arkansas State wants to shake off their loss to Troy.
Final Score: ARST 40 - MTSU 30
Cheribundi Tart Cherry Boca Raton Bowl
Two more teams with improvements, two teams that may get the national spotlight at some point, whether it be a major bowl game or just being ranked. FAU wants to finish off a stellar season by beating Akron in their final bowl game while Akron wants to rebound from their terrible performance against Toledo in the Mid-American Conference Championship. Akron's record still kills any chance of me picking them.
Final Score: AKR 17 - FAU 42
DXL Frisco Bowl
These two teams are heading in opposite directions. SMU is in a bowl game after a series of mediocre seasons while LA Tech has done well in the past but barely made a bowl game this year. Both teams want to end on a high note, but for SMU, it's an exclamation mark on their massive improvement. This will carry them to the win.
Final Score: LAT 24 - SMU 27
Bad Boy Mowers Gasparilla Bowl
This bowl features an on-the-rise FIU team against a falling Temple squad. Temple is coming off two great seasons and has now gotten into a bowl game at 6-6. What's next? It seems like the answer is "nothing" with an improved FIU team standing in their way.
Final Score: FIU 30 - TEM 21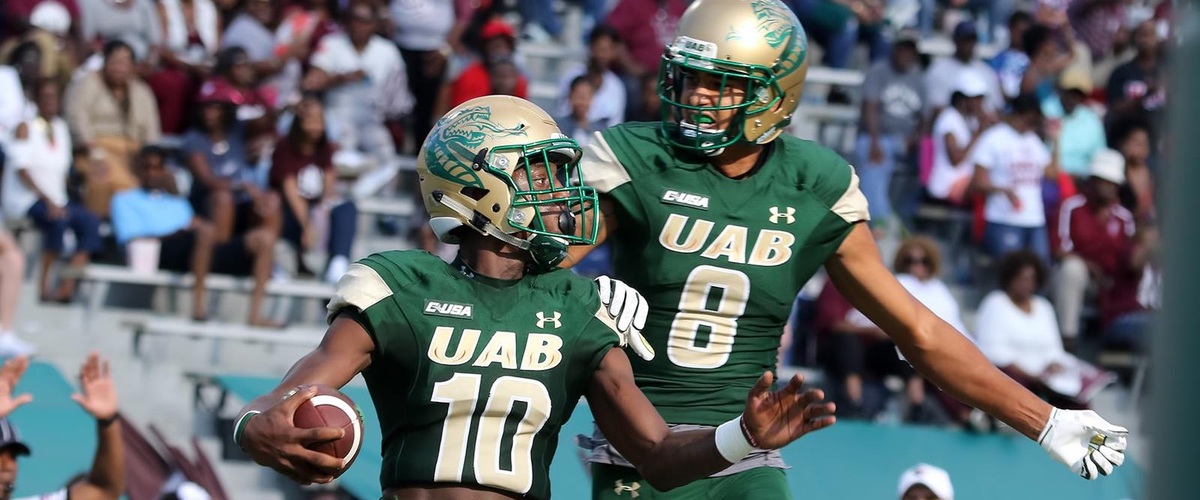 Bahamas Bowl
These two teams draw similar parallels that I haven't seen in a matchup too often. Both teams placed second in their division after losing in a tight game to the division winner. The winner of the division got clobbered in the conference championship, and both of their seasons were spoiled by this. UAB is coming off of a hiatus from football to have a great season which could have been even more special if they hadn't gotten second in their division. Ohio is coming off a crushing loss last year to the undefeated Western Michigan, and they were leading their division for most of the season, but Akron eventually jumped ahead. Who will rebound from their lost chance?
Final Score: OHIO 28 - UAB 34
Famous Idaho Potato Bowl
Both these teams had semi-underrated seasons, both being solid yet unnoticed. Wyoming hung right behind Boise State for the entire season while Central Michigan never strayed from the middle of their divison. With Josh Allen trying to cement a high draft pick, he'll be able to control this game and lead Wyoming to a win.
Final Score: CMU 27, WYO 35
Birmingham Bowl
This may be the most bizarre matchup out of all the bowls. A USF team one possession away from going to the AAC Championship against a team that has one of the most up-and-down runs ever. After starting off 4-1, Texas Tech became a ranked team before losing to unranked West Virginia. They then fell to 4-5 before ending the season 6-6. USF only lost two games, one they were in control of for a decent chunk. I think Texas Tech's inconsistency will kill them in this matchup.
Final Score: USF 48 - TTU 38
Lockheed Martin Armed Forces Bowl
This is a matchup between two teams that I was surprised to see in the position that they were. I expected San Diego State to win, at least, their division and maybe their conference, and I expected Army to be scraping the barrel for every win they could narrowly grasp and barely make it to six wins. They are currently 8-3 and may rise to 9-3 after a win against Navy, and San Diego State, despite having a great season, seemed to have under-performed. Army wins this in a close battle.
Final Score: ARMY 27 - SDSU 24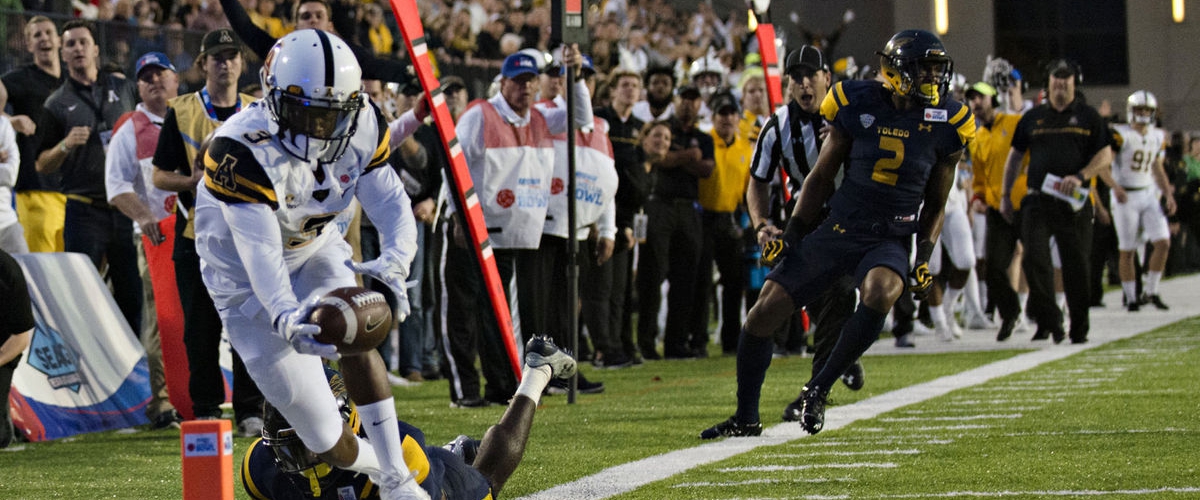 Dollar General Bowl
Wow. I didn't even realize until I read this matchup that this is a rematch of one of last year's best bowls. Appalachian State is coming off a decent season with a tie for first in their conference while Toledo demolished Akron in the MAC Championship. Both are battle-tested and ready for this game, but I give Toledo the edge to avenge last year's 31-28 loss.
Final Score: APP 24 - TOL 27
Hawai'i Bowl
The final bowl game before Christmas day is a great matchup between decent Houston squad against a rising Fresno State team. Fresno State is coming off a crushing loss in the MWC Championship while Houston has had great wins and bad losses. I give the edge to Houston since they play in the tougher conference.
Final Score: HOU 31 - FRES 27
Zaxby's Heart of Dallas Bowl
Utah is coming off a win against Colorado which allowed them to get into this bowl game itself. West Virginia is coming off a bad loss to Oklahoma while giving up a touchdown in two plays without Baker Mayfield on the other side. This team has no defense, but it's okay for them since they have a lot of offense. Either way, the absence of Will Grier will make it difficult for the Mountaineers to win this game.
Final Score: UTAH 30 - WVU 28
Quick Lane Bowl
This Duke team got in with the most luck possible. After going 4-0 to start the season, they lost six straight only to win the final two to make a bowl game. I was surprised to see Northern Illinois in the position they are in, but here they are with a small chance to beat a P5 team.
Final Score: NIU 14, DUKE 24
Cactus Bowl
I still don't know why it's called the "Cactus Bowl", and I refuse to look it up, but I do know that this will be a good matchup between two teams that had both overcome large deficits in a game this season. Kansas State was down 35-24 against Texas Tech with most of the fourth quarter to go. After a missed field goal by Texas Tech, Kansas State would tie it and win in overtime. Even more impressively, UCLA was down 44-17 with seventeen minutes left and didn't even need overtime to win the game. This one will be an offensive game, but it will come down to who has more experience against tough teams.
Final Score: UCLA 35 - KSU 38
Walk-On's Independence Bowl
This will be the most lopsided bowl out of all of them. Yes, Florida State has had a bad season, but they're playing Southern Mississippi. Southern Mississippi is in the second worst conference in FBS football and didn't even do that well in their conference. I'm surprised either team made a bowl game, but they both did. Now, it comes down to one bowl game between the two.
Final Score: FSU 37 - SOMI 14
New Era Pinstripe Bowl
Boston College was a team I didn't see coming at the beginning of the season, but after an upset against Louisville, they have blown Virginia, Florida State, UConn, and Syracuse. This team is not to be taken lightly, but nor is Iowa, who dismantled Ohio State mid-way through the season. The two are pretty comparable, but Iowa has both more good wins and bad losses than Boston College does, but I think BC's momentum will carry them into the post-season with a win.
Final Score: BC 20 - IOWA 17
Foster Farms Bowl
These two teams had nearly opposite seasons. Purdue started the season with a few bad losses and ended with a few good wins, while Arizona did nearly the opposite while beating Washington State but losing to Arizona State. This game is basically a toss-up, but I think Arizona's good wins will help them get through this game.
Final Score: PUR 30 - ARI 36
Academy Sports + Outdoors Texas Bowl
Two of the more underrated teams in my opinion, Texas and Missouri have many good wins and even good losses. Texas didn't lose to USC, Oklahoma, and Oklahoma State without a fight, and they even had some clutch wins and blowouts against Kansas and Baylor. After a 1-5 start, Missouri won their last six to reach a bowl game with blowouts against Florida, Tennessee, Idaho, UConn, and Vanderbilt as well as a clutch performance against Arkansas. I think Missouri's great momentum will carry into the the bowl game and lead them to a close win.
Final Score: MIZ 34 - TEX 30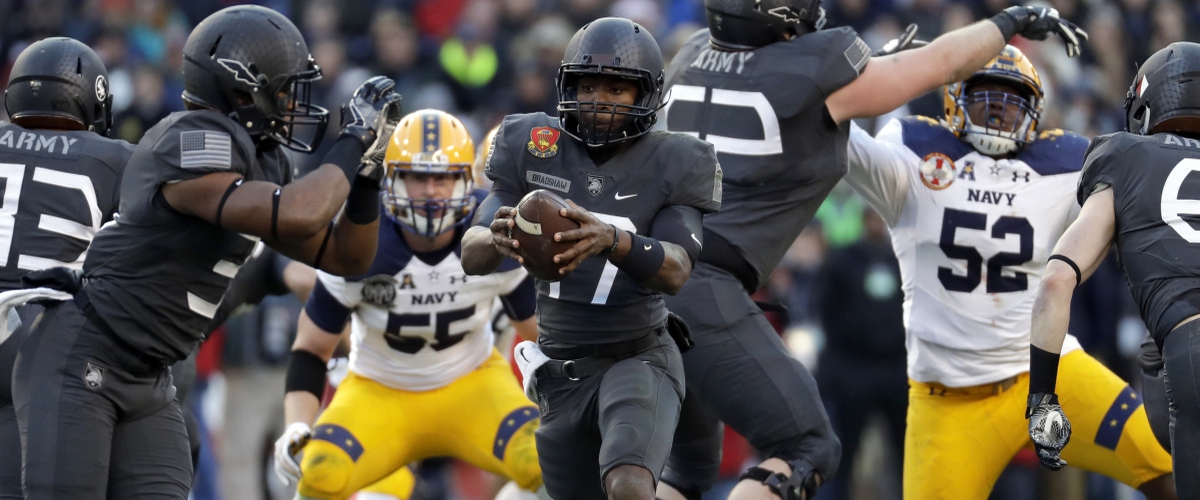 Bonus Pick: Army-Navy Game
Army and Navy are back in Philly for the meeting number 118 in their long series in which Navy leads 60-50-7. After Army had a fantastic upset over Navy last year, they went on a dominant run this year and now have an 8-3 record. Navy has seemed to have gotten worse, currently sitting at 6-5. I think this will be a repeat and a start for Army inch closer to the lead in the series. Even if they don't make it, I think it will be close soon.
Final Score: ARMY 27 - NAVY 20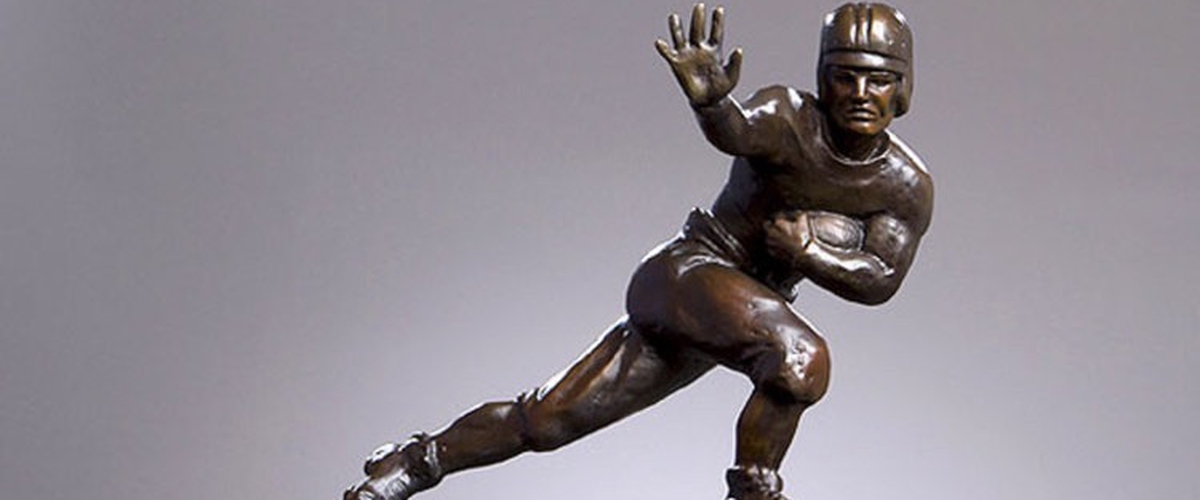 Bonus Pick: Heisman Trophy
Okay, I would be considered an idiot by many if I chose Bryce Love or Lamar Jackson, as Baker Mayfield's dominant performance this year has almost solidified his name in the history book as a Heisman Trophy winner. So my pick is Mayfield, who will lead his team in the playoffs against No. 3 Georgia, and possibly his last college