NFL Week 14 Picks
As the NFL season starts nearing its end, each games seems more important than the last whether it be for pride, a playoff spot, or a draft pick. Here are the Week 14 picks and predictions for every game.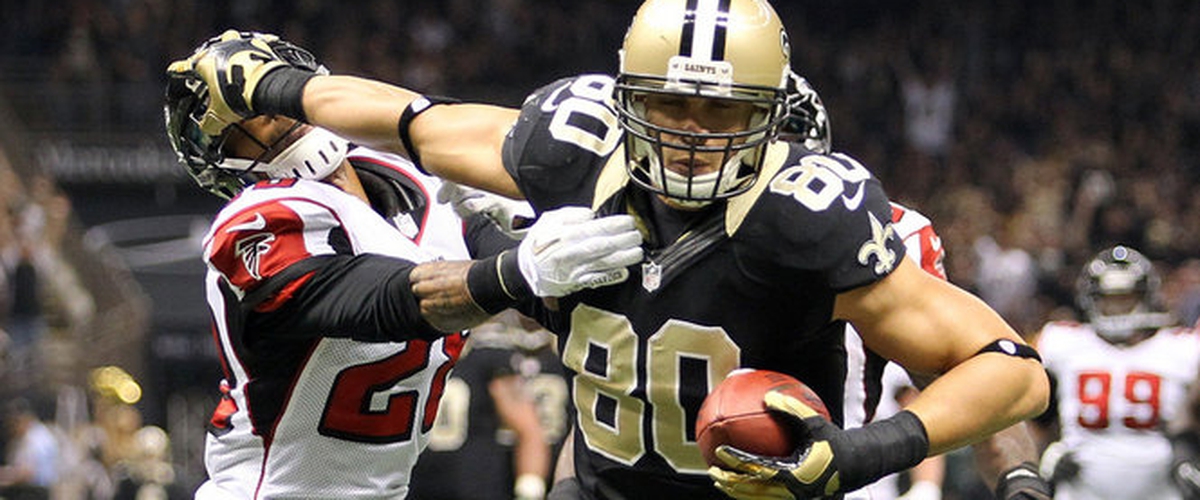 New Orleans Saints (9-3) at Atlanta Falcons (7-5)
This is one of the most crucial games remaining, and it may determine Atlanta's playoff status. It looks like Seattle and Carolina will take the final two spots if Atlanta were to lose this game, but New Orleans has had one of the best seasons in recent history. It will be close, but no one will wonder if Atlanta can win anytime during the game.
Final Score: NO 34 - ATL 24
Indianapolis Colts (3-9) at Buffalo Bills (6-6)
This game means nothing for the Colts, but even if it did, they would lose. Buffalo has a decent squad that still has playoff hopes, and they know they have to get it done at home to get in. Indianapolis's hopes have vanished at this point, so they may as well play for a draft pick.
Final Score: IND 10 - BUF 27
Chicago Bears (3-9) at Cincinnati Bengals (5-7)
This game is similar to the last one, as in it's meaningless for one team and a last desperate attempt for the other. This Bengals squad has shown some skill this season though, while the best thing that happened to the Bears was the referees giving them an extra play against the Steelers. While the Bears won that game, the Steelers were a struggling team at that point, and the Bears were just trying to stay in the conversation.
Final Score: CHI 13 - CIN 24
Green Bay Packers (6-6) at Cleveland Browns (0-12)
I'm just going to say now that the Browns are going winless, and there is no game I will even consider giving them the win for. If I wanted to, I would bet millions of dollars on Cleveland's winless season, but I cannot do so. This game won't be close even though the Packers are still without Aaron Rodgers.
Final Score: GB 35 - CLE 7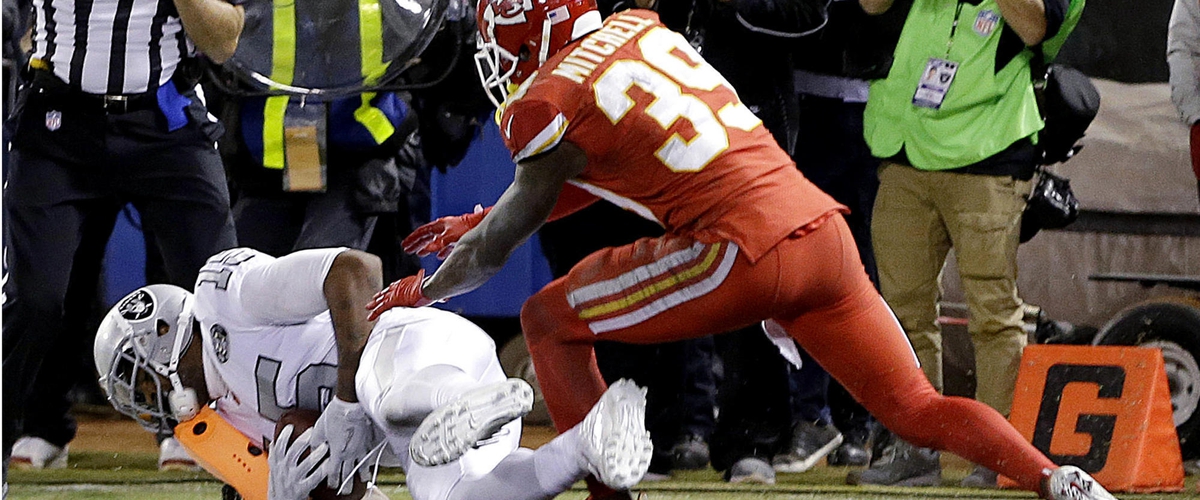 Oakland Raiders (6-6) at Kansas City Chiefs (6-6)
This is a game of two teams with opposite momentum. Kansas City, after starting 5-0, has lost six of their last seven. On the other hand, the Raiders started out 2-4, and then went to 4-6. They have worked their way to an even record with two of their division rivals, one of which is playing in this very game. Both teams need this win, but neither seem prepared to take it, and Kansas City hasn't gotten much done recently, and Oakland's been shaky all season. I still think the Raiders can carry their momentum through this game.
Final Score: OAK 23 - KC 20
Dallas Cowboys (6-6) at New York Giants (2-10)
The only thing the Giants can be happy about this season is that the aren't the Browns. Although, they do share that pride with 30 other teams, but that's besides the point. They are going in against the Cowboys, this time Zeke-less, but the last time I went against them, they destroyed my favorite sports team, so I'm going to pick them in the hopes that it jinxes them.
Final Score: DAL 27 - NYG 10
Detroit Lions (6-6) at Tampa Bay Buccaneers (4-8)
The Lions and Buccaneers both could have performed much better last week, but that's the past. This is a new day, and a new feel, hopefully, for t least one of these two teams. Tampa Bay somehow lost to the Packers without Aaron Rodgers, and the Lions did the same with the Baltimore Ravens, a team I still think is overrated, but that's besides the point. The Lions still have some skill, which is why I pick them.
Final Score: DET 24 - TB 13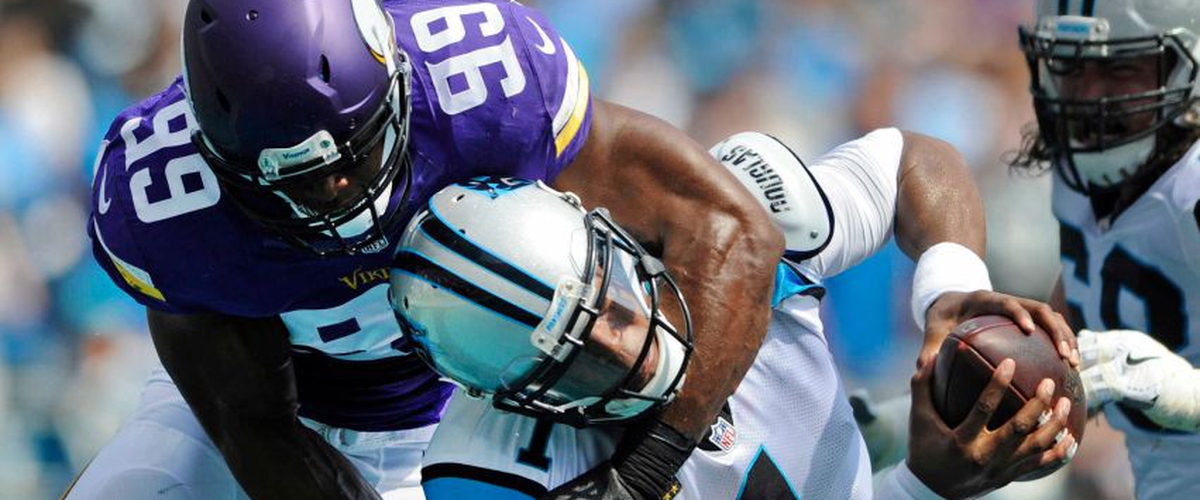 Minnesota Vikings (10-2) at Carolina Panthers (8-4)
These two teams are both exceeding expectation, well, at least my expectations, but the Panthers are coming off an ugly loss to their division rival, while the Vikings just finally got the top seed in the NFC. While I think this game will be close, the Vikings potent offense will be too much for the Panthers defense to stop and the Panthers offense to keep up with.
Final Score: MIN 31 - CAR 21
San Francisco 49ers (2-10) at Houston Texans (4-8)
This San Francisco team has had a somewhat heartbreaking season with so many close losses. They may be the best two-win team I've ever seen, and the best is still to come for Jimmy Garoppolo. If either J.J Watt or Deshaun Watson weren't injured, I would pick the Texans in a heartbeat, but I can't see them pulling it out over San Francisco.
Final Score: SF 27 - HOU 21
Washington Redskins (5-7) at Los Angeles Chargers (6-6)
This is another tale of two teams with completely opposite momentum, and in this case my opinion is the same. My love for Washington will not get in the way of my pick as it did last week, so this time, I'm going against them. That's not only because Washington is on a downtrend, but it's also that the Chargers have won six of the last eight and are on a three-game winning streak.
Final Score: WAS 16 - LAC 24
New York Jets (5-7) at Denver Broncos (3-9)
This is another easy pick for me. I may as well not give an explanation, but I will. The Jets are coming off a stunning upset with one of the most bizarre final drives I've seen while the Broncos haven't won since October 1.
Final Score: NYJ 27 - DEN 14
Tennessee Titans (8-4) at Arizona Cardinals (5-7)
The Titans are in a tough battle in a rejuvenated AFC South with their rival, the Jacksonville Jaguars. They know they have to get the job done each week to keep that lead, and they've done a good job getting it done, as they are in a prime position to make the playoffs. The Cardinals have reached desperation mode once again while also having a bunch of aging stars who are running out of chances. It could be now or never, but that thought won't be enough.
Final Score: TEN 28 - ARI 20
Philadelphia Eagles (10-2) at Los Angeles Rams (9-3)
These two teams might be the coolest stories this season. Both had mediocre seasons last year and have been considered the worst in their division in recent history. Now both are leading their division and will likely finish on top, but which one will defeat the other this time? The Eagles looked shaky against the Seahawks in their second loss of the season while the Rams looked strong after their two-game winning streak, one against another division leader. I think the Eagles have lost some of their early season momentum and will lose their second straight.
Final Score: PHI 24 - LAR 30
Seattle Seahawks (8-4) at Jacksonville Jaguars (8-4)
These two teams have done well this season despite lots of skepticism. Jacksonville will likely make the playoffs for the first time in a decade while the Seahawks are right behind the Rams in the standings. The Seahawks are also known for their late-season clutch performances, and they just beat a 10-1 Eagles team. I give them the edge.
Final Score: SEA 21 - JAX 10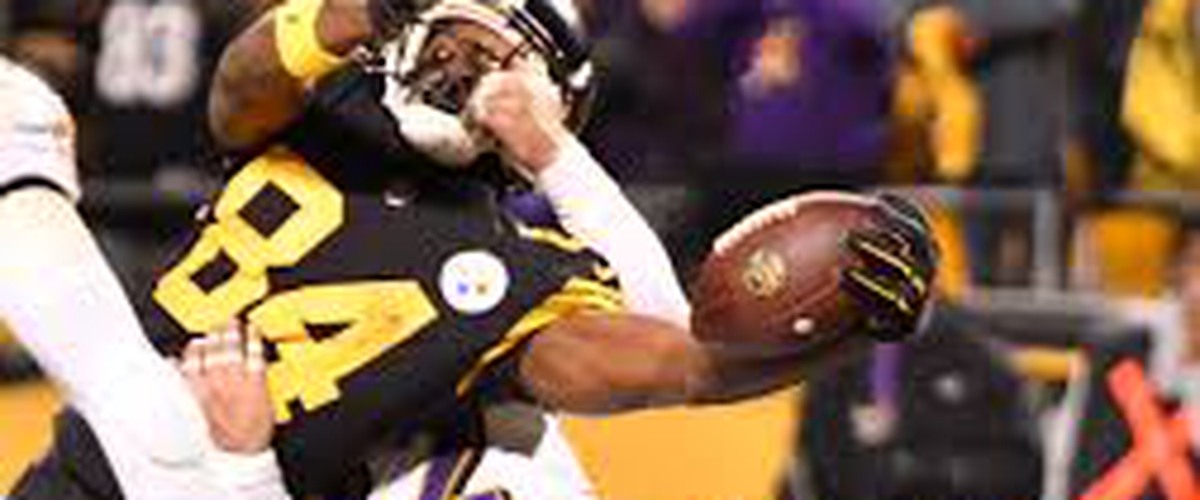 Baltimore Ravens (7-5) at Pittsburgh Steelers (10-2)
I will admit that the Ravens proved me wrong last week. I still think they can't stand up to the major powers in the AFC, and the Steelers need this game to try and keep pace with the Patriots as well as keep a first round bye on lock. If they can get through this week, the rest will likely be an easy walk for them, besides Week 16 against the Patriots.
Final Score: BAL 23 - PIT 30
New England Patriots (10-2) at Miami Dolphins (5-7)
The Dolphins lost any chance of making the playoffs after trading away Jay Ajayi to the Eagles. Their quarterback situation is a mess, their coaching situation took a bizarre turn earlier this season, and the team itself seems unorganized and helpless. The Pats should have no problem.
Final Score: NE 38 - MIA 17