NFL Concussion Monetary Awards surpass $420 Million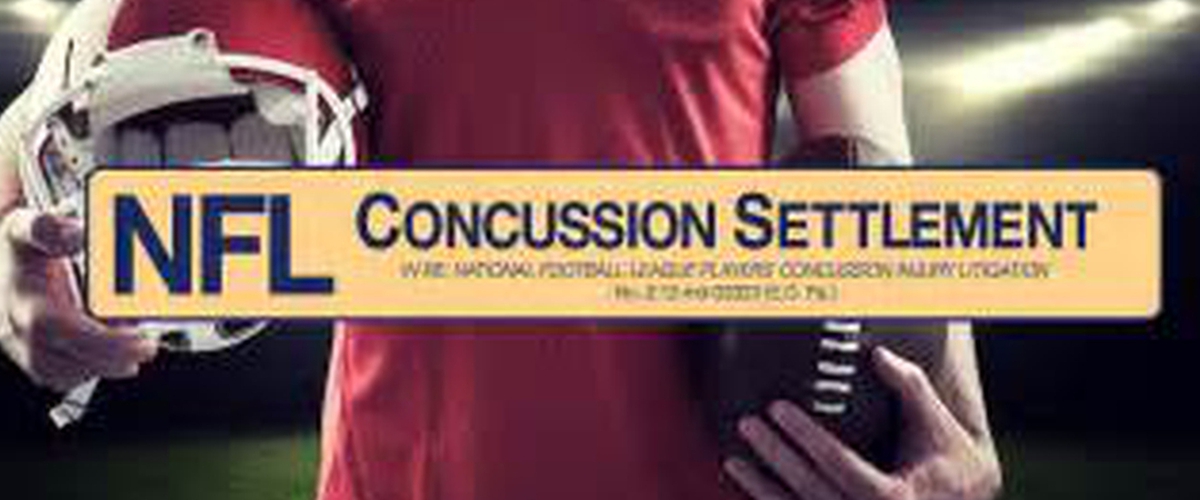 The NFL projected that monetary awards in the first year of the Settlement would amount to only $242.9 million, but nearly 400 claims for over $420 million have already been approved, based on the .
While the Qualifying Diagnoses for Alzheimer's and dementia (Level 1.5 and Level 2 Neurocognitive Impairment) have been a prime focus for complaints about the NFL Concussion Settlement, it is important to note that over 192 Notices of Monetary Awards for the Qualifying Diagnoses of Alzheimer's or dementia have gone out for a value of over $205 million.
Many lawyers have complained about how difficult it is for former players to get an award, so it was surprising to find out that 81 former players representing themselves have received an award. I would imagine that in many cases those players wives and family members assisted them with the claims process.
Unfortunately, there have been serious allegations of that have slowed down the processing and awarding of claims. Some of the audits conducted by the Claims Administrator have, in fact, shown clear evidence of fraud – mostly by doctors.
It is important to understand that an audit can only be initiated by the Claims Administrator – not the NFL. The Settlement Agreement requires that the Claims Administrator audit 10% of all claims. To date, they have audited 30% of all claims. The additional claims in audit were identified through red flags in the supporting documents and other issues that I discuss in my article Why some NFL Concussion claims are being audited.
Christopher Seeger, the lead attorney for the players, said "We have previously expressed concerns about potentially fraudulent claims and agree the appointment of a special investigator is appropriate. However, we will not allow this small number of claims to be used as an excuse by the NFL to deny payment to legitimately injured former players. Unlike other NFL benefits programs, this settlement is overseen by the court, and the League cannot escape its responsibility. We will make sure that former NFL players and their families receive every benefit they are entitled to under this agreement."
Some lawyers and retired players were concerned that the NFL's ability to appeal an unlimited number of monetary awards would also slow down the process, but according to the most recent report, the NFL has appealed only 50 monetary awards. Many of them are still in progress, but to date, only two (2) monetary awards have been overturned.
In addition to the issues regarding the claims, audit and appeals process, there have also been a number of complaints about the BAP (Baseline Assessment Program).
Keep in mind that a large majority of the claims already submitted by lawyers and former players were based on diagnosis' that were made before January 7, 2017 (the pre-effective date of the Settlement). Those class members did not have to go through the BAP.
To date, 12,759 Retired NFL Football Players have been notified by the Claims Administrator of their eligibility for participation in the BAP. Of these individuals, the BAP has received requests to schedule baseline assessment examinations from 3,944 Retired NFL Football Players directly - or through their attorneys.
Of the 3,944 Retired NFL Football Players who have requested appointments, 3,650 (92.5%) have had one or more appointments offered to them or scheduled since commencement of the BAP.
Of those Retired NFL Football Players with scheduled appointments, 2,458 have attended a total of 4,201 appointments. This number consists of 1,583 who have attended two or more appointments (some Retired NFL Football Players have requested to break up their clinical neuropsychology appointments over less than six to eight hours, which BAP has accommodated) and 875 who have completed one appointment.
BAP examinations have already led to the diagnosis of fifty-one players, including sixteen for Level 1 Neurocognitive Impairment, twenty-one for Level 1.5 Neurocognitive Impairment, and fourteen for Level 2 Neurocognitive Impairment.
It is important to know that there are deadlines for the BAP examinations.
For retired NFL Football Players born on or before or before January 7, 1974 the deadline is June 6, 2019.
For retired NFL Football Players born after January 7, 1974 the deadline is June 7, 2027, or before age 45, whichever comes sooner.
For most class members included in the NFL Concussion Settlement, you have just a little over one year left to get a free Baseline Assessment.
Make sure you get it done!