The NFL's Concussion Settlement Projections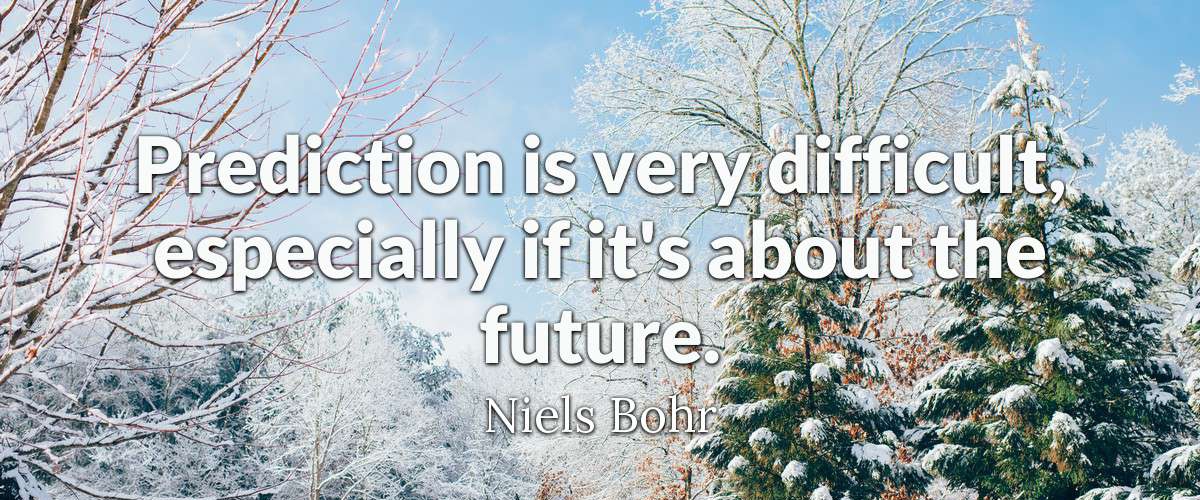 Those who have knowledge, don't predict. Those who predict, don't have knowledge - Lau Tzu
Back in 2014, when the NFL made projections on the amount of money they would spend on awards in the first year of the Settlement, they said a total of $242,989,746 would be awarded to players with ALS, Death with CTE, Parkinson's disease, Alzheimer's disease and Level 1.5 and Level 2 neurocognitive impairment.
It has been a little over one year since claims started to be filed, and as of the most recent report, $401,887,992 in monetary award notices have been issued. That's $158,896,246 million more than the NFL projected.
The actual amount of payments received by players is $150,020,127 - with another $35 million in the process of being paid.
Right now, 162 awards for $207,107,065 are still being held by the Claims Administrator because the NFL and Class members still have 30 days to decide if they want to appeal an award. A significant amount of that money will be released by the middle of April, unless a large number of appeals are filed.
The NFL also made projections on the number of former that would receive awards under the Concussion Settlement, they said "….there is a greater likelihood that we are overestimating, rather than underestimating, both the prevalence of Qualifying Diagnoses that will occur within the population of retired NFL players who participate in the Settlement and the monetary awards associated with those prevalence projections."
While the NFL's projections for ALS, Death with CTE and Parkinson's disease have been underestimated, they definitely overestimated the number of awards for Level 1.5 and Level 2 claims. They projected that 430 claims would be awarded in the first year of the Settlement - 319 for Level 1.5 and 111 for Level 2 cognitive impairment.
Here are the NFL's first year projected awards vs the actual awards:
ALS: Projected 17 - Actual 28
Death with CTE: Projected 51 - Actual 60
Parkinson's: Projected 14 - Actual 56
Alzheimer's: Projected 153 - Actual 115
Level 2: Projected 111 - Actual 42
Level 1.5: Projected 319 - Actual 68
In a Washington Post article about the pace of claims, Christopher Seeger, our co-lead class counsel said "We are exceeding expectations in every respect except for one, and that's dementia. The only reason we're not - and we're starting to catch up - is because the court-appointed claims administrator had identified hundreds of suspicious claims. I think we have now worked through a lot of that and we're back on track."
As of the most recent a total of 110 claims for Level 1.5 and Level 2 cognitive impairment have been approved by the Claims Administrator and over $120 million in Monetary Award Notices have been issued - $67,530,500 for Level 2 Neurocognitive Impairment and $52,827,000 for Level 1.5 Neurocognitive Impairment.
What the NFL didn't project (and what no one predicted) was the astonishing number of Level 1.5 and Level 2 claims that would be submitted in the first year of the Settlement. There have been 1,126 claims filed to date. The NFL was way off the mark when they projected that only 12,500 players would participate in the Settlement, when in fact, over 20,000 have registered!
The overwhelming number of claims has created a problem for the administrators of the Settlement. They recently hired an additional Appeals Advisory Panel member, but they may want to consider putting up some additional help wanted ads.
In addition to the massive number of claims that have been filed, there was also a lot of initial confusion over the claims process. The Judge did her best to remedy the situation by asking all attorneys and class members to recommend changes and additions to the NFL Concussion Settlement website and the FAQ - where all information on the Settlement process can be accessed. She wanted transparency and accountability - and she got it.
Nonetheless, the Claims Administrator has had to issue Deficiency Notices on 1,203 claims. This represents 75% of all Level 1.5 and Level 2 claims and 59% of all other claims. Most of those notices are impacting the 1,389 claims that were submitted based on diagnoses that were made before January 7, 2017, which is known as the "pre-effective date."
The Claims Administrator, Orran Brown said "We do it as fast as we can, we do it as transparently as we can, we get all the input we can. But taking from March until December is actually pretty fast, but nothing is fast enough when you're injured or you have an injured family member and you want a result. It's never fast enough. We understand that, we get that. That's why we push."
Obviously, it is devastating for former players to have their claims denied, but it is important to remember that the NFL also projected that 17,000 former players would not receive an award. They projected that only 3,500 awards would be paid over the entire 65 year term of the Settlement.
The Claims Administrator has denied 214 claims, but only 38 of those denied claims have been appealed. Why is that?
The only reason I can think of for not appealing a denied claim is that the lawyer didn't believe the claim was strong enough to win an appeal.
But why would a lawyer submit a weak or deficient claim?
Well, for one thing, they may want to show their client that they have tried everything in their power to get them an award. The lawyer can always blame a denied claim on the NFL, or the Claims Administrator, or the Appeals Advisory Panel, or the Special Masters, or the Class Counsel – as some have done.
The Locks Law Firm has had a number of claims denied by the Claims Administrator and they recently filed a motion with the Court that detailed some of the problems they have encountered during the claims process. They are asking to be appointed as Administrative Class Counsel. Judge Brody will handle that motion after weighing all the evidence - and I trust she will do what is in the best interest of all the Class members.
There is one last thing I want to mention. The NFL projected that 750 players would be diagnosed with Level 1 cognitive impairment in the first 10 years of the agreement.
If you receive a Level 1 diagnoses, then there's a good chance that your impairment will progress as you get older. The NFL projected that Level 1.5 awards will increase to Level 2 within 5 years. Some of those players will continue to progress all the way to Alzheimer's Disease, ALS, or Parkinson's disease. That's nothing to look forward to…..but there is a silver lining. At every step of the way, a former player's monetary award will also increase through Supplemental Awards. Just as long as a qualified neurologist and neuropsychologist diagnose you at a higher level of impairment, you will start receiving the higher payment based on the Monetary Award Grid.
The weekly NFL Concussion claim reports do not indicate how many players have been diagnosed with Level 1 neurocognitive impairment, but in my opinion, it should. Those players are eligible for prescription medications and treatment. In fact, the Settlement is supposed to use the information gathered in the first year to determine how much funding should be set aside in the future for this important part of the Settlement – treatment and medicine that could slow down and maybe even stop the progression of these terrible neurocognitive impairments and neuromuscular diseases!
For those players that have had their claims denied, all I can say is keep fighting if you believe you are right. The NFL is not going to make this easy. If you are one of the 664 players, identified in the Claims Report, that have not retained a lawyer, you may want to consider doing that, especially if you file a claim.
Here's a prediction.......
You will need one!