Dak in the desert, can Carson still lead Cardnilas?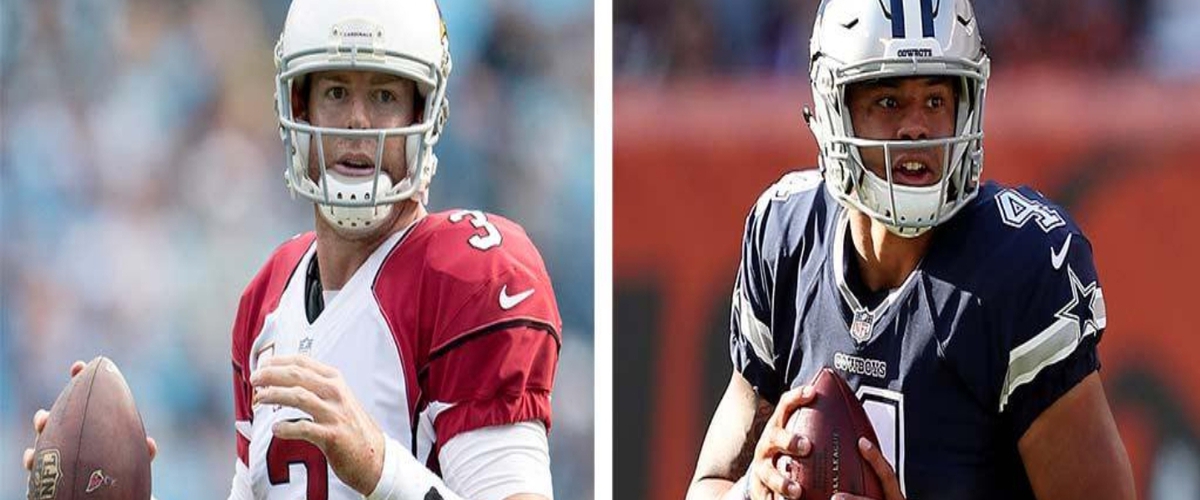 (Carson Palmer v Dak Prescott Tonight on MNF.)
Carson Palmer is a quarter backs quarter back. Not gonna break a big run, not gonna move around very much. Palmer is a read the defense get the ball out of my hands kind of guy. Now his counterpart in this game, Dak Prescott, isn't a total opposite but he brings a lot more flair to the game. Dak is a smart decision maker who also gets the ball out of his hands but can take off with it if need be. Both have struggled in the early part of the 2017 season. Hard to say who has the edge in this battle of old school and new school.

Palmer, at the age of 37, is on pace to have his worst season as a pro. It doesn't help that pro bowl running back David Johnson is on IR currently. With him down, that puts pressure on Palmer to lead this team with out it's primary playmaker. A very difficult task for a non mobile QB in his upper 30s. Carson has never been that great once the rush gets to him. He's battled knee injuries for most of his career and gets noticeably flustered when under consistent pressure from the pass rush. With out DJ teams won't respect the run game as much and come after Palmer with blitz after blitz. Palmer will have to avoid making bad passes that lead to turnovers, like he did in a week 1 loss to the Lions.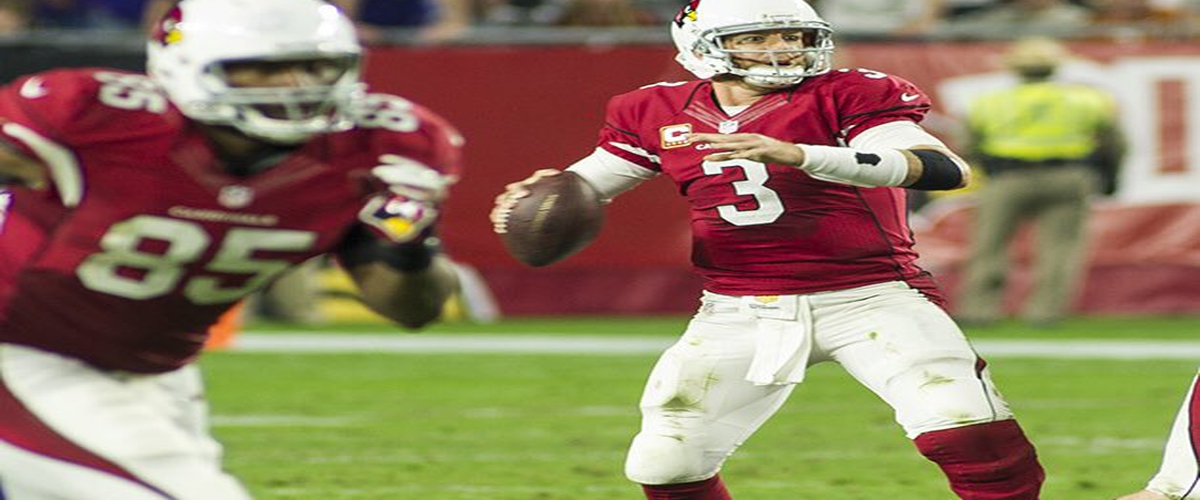 ( Palmer in the pocket via Cardinals )

Palmer looked slightly better last weekend against the Colts, leading a comeback to take it in to OT. He was hit nine different times in that game and sacked another four times. This isn't a winning formula for Arizona and they know it. Offensive coordinator Harold Goodwin said he "feels bad for Carson personally". When asked if he was getting what was needed out of the offensive line he was quoted saying "No, no I'm not. And they know it." Protecting Carson Palmer is a must for this teams success. They can't hit big play wideouts like John Brown, JJ Nelson & Larry Fitzgerald if Palmer is laying on his back. One thing DJ did for the Cards was give them a quick passing attack, something that helps with the lack of production from the O line. I had a ton of faith in Carson and the Cards going into this season and still do. However it has to turn around tonight, the Cardnilas need to make a statement.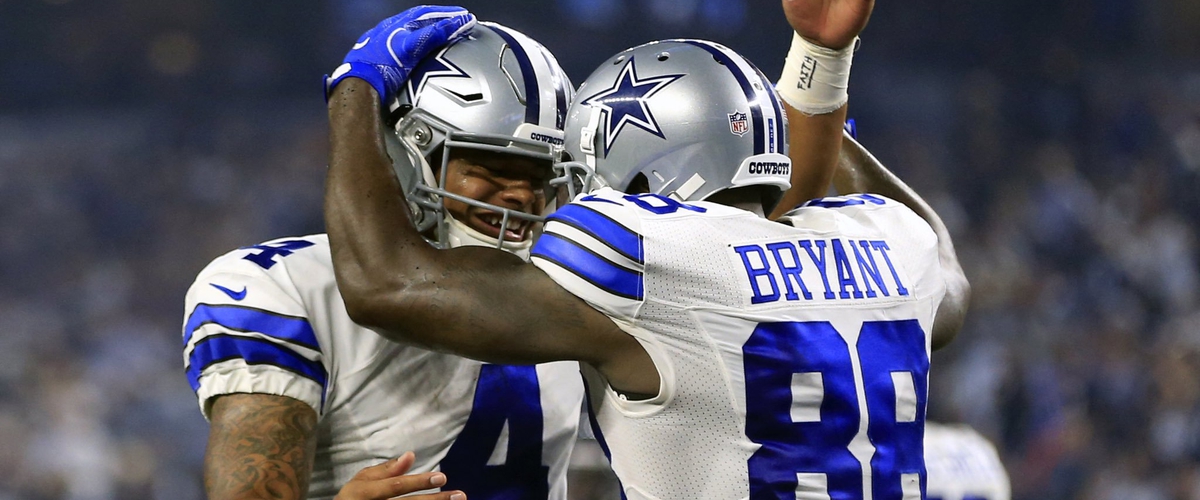 (Dak & Dez via Daks Twitter page)

As for Dak Prescott he's coming off his worse game as a professional athlete. It'll be very interesting to see how he responds. He threw four INTs all of last season. He threw two last week. Prescott struggled to make plays against Denver's "no fly zone". He did throw for two touchdowns as well, one of them going to Dez Bryant. Bryant will likely be blanketed by Patrick Peterson who many believe, inculding my self, is the best cornerback in football. Peterson will all but eliminate Dez from the game. So what is Dak to do? What he always does, feed Zeke and get out of the way. Last week Zeke was unable to eat only gaining eight rushing yards all game, if the Cardnilas can't hold him to under 50 pressure is on Dak.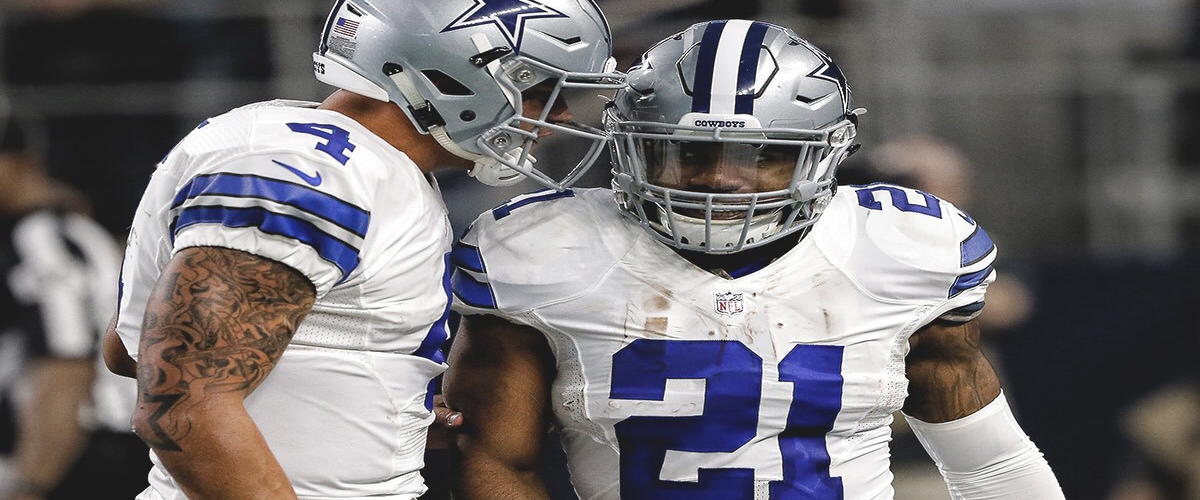 (Dak & Zeke. Via Daks .)

With Zeke bottled up last week, Dak tried to force feed Dez only to end up with a 100+ yard pick six. The Cardnilas aren't as stacked as the Broncos on defense but they're pretty damn good. They will take Dez away and make it an uphill battle for Zeke. Prescott has played with a somewhat old school mentally. Give it to the star running back and get out the way. Tonight I think Dak has to show that flair that he brings to the game. It's going to take more than check down and safe decision making, if the Cardnilas can stuff Zeke. Dak will have to make plays with his arm and feet.

The Cowboys are 3 point favorites despite being on the road. Unless Zeke gets going I like the Cardinals to win at home. I believe they'll contain him and force Dak into a shootout with Carson Palmer. Advantage: Palmer. The biggest key to a victory for Arziona will be pass protection. Keep Palmer up and he'll keep you up. Cardnilas win a Monday night shootout in the desert.