What's the deal with the Bucs?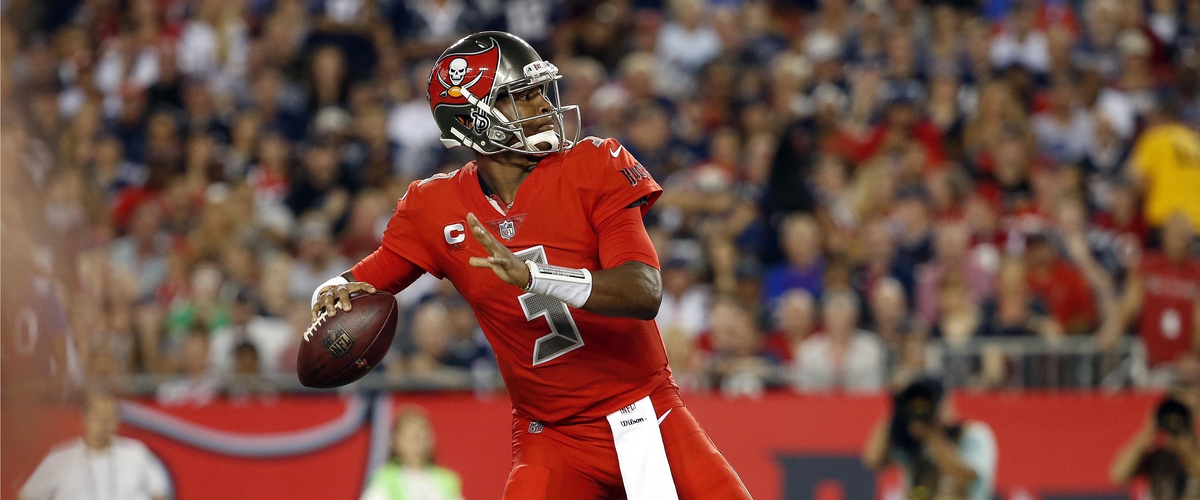 Brady and company pull out victory in Tampa Bay, despite Winston getting a chance to be a hero at the end. In a game that had more FGs than touchdowns it really feels like Tampa let one get away. Blame will be placed on Nick Folk for missing all three of his field goal attempts and rightful so. If he hits two out of the three than we have a different ball game. I'm not going to engage in picking on a kicker like most of you will or are. I'd rather place the blame on players that play more than a few plays a game. I'm looking at you Jamies Winston.

Leading up to the game Winston was asked about Tom Brady and said "His ability to protect the football and take advantage of those opportunities when they are given to him is impeccable. Just studying him, just seeing how calm he is, how precise he is, is very impressive." The fact is, Brady doesn't turn the ball over often and does take advantage of those opportunities, just like Winston said. That's something Winston failed to do on Thursday night as Brady turned it over not once but twice for the first time in over a year.

Playing against someone as precise as Brady means you have to match that. Winston is a first round pick who is now surrounded by talent. Between Mike Evans, Desean Jackson and Doug Martin he's got at least three pro bowl caliber players out there with him. With that talent you have to put up more than 14points against a defense that allowed 33points in it's last two games. Despite having bone headed plenties thrown at inopportune times New England still had it's best defense outting against a loaded Buccaneers offense? When you dig deeper than the missed field goals you'll find the real problem with Tampa isn't the kicker.

It might not even be Jamies. Being the first overall pick in 2015 comes with a heap of expectations. Some of which Jamies is still trying to achieve. One thing that wasn't his fault Thursday night was the play calling. They threw 46 passes and ran it a total of 20 times. A few of those runs were scrambles by Winston. Why they abandon the run I can't tell you. What I can tell you is that it lead to their downfall. Doug Martin only had 13 carries out of the backfield but ran for 74 yards on those carries. They called two running plays in the entire 4th quarter. Doug Martin ran it for no gain on the very first play of that quarter and didn't have his name called again in the game. Coach Koetter and OC Todd Monken have to keep Martin more envoled.

A lot of people picked this team to be a wild card team or win the NFC south. I had them going 8-8 this year with the hope that Winston would prove me wrong and take the leap this season. So far I've been right. His coaches have to get the playmakers the ball on a consistent basis. He has to play at an elite level on a consistent basis. I'm not ready to throw in the towel on him yet but I do have it in my hand ready to go.