2017 NHL Playoff Predictions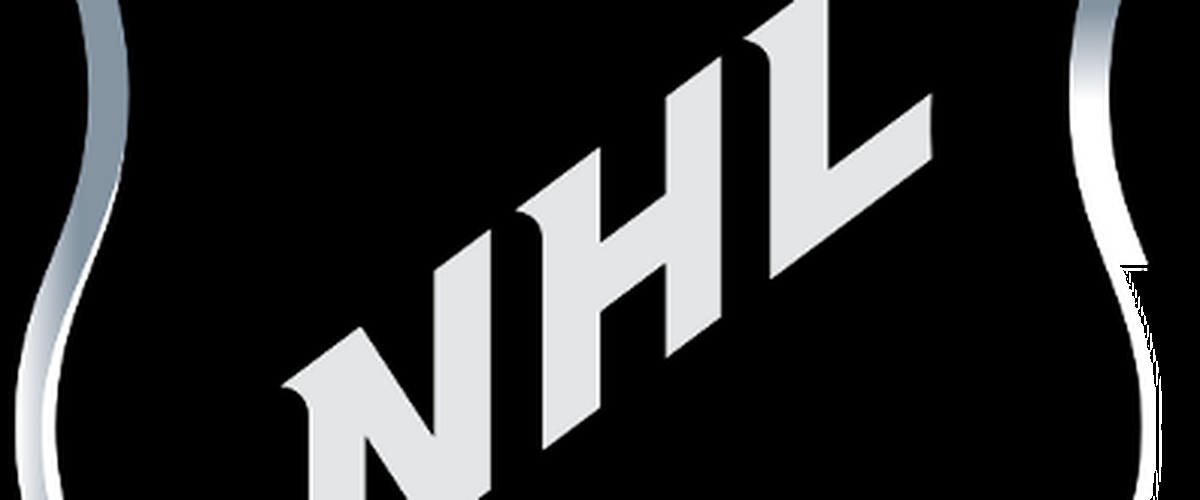 WESTERN CONFERENCE
(First Round)
Nashville Vs Chicago
This has the potential to be an all-time classic series with great defenseman such as Duncan Keith, P. K. Subban, Brent Seabrook, and Roman Josi. This series also features awesome forwards like Patrick Kane, Ryan Johansen, Jonathan Toews, and Filip Forsberg. There is a whole bunch more but this series features top end talent. Also two great goalies in Corey Crawford and Pekka Rinne will be facing off. The Blackhawks usually cruise in the playoffs but they will be tested in the 1st round by a tough Predators team but in the end the Blackhawks will prevail in the final game of the series.
Chicago wins 4 games to 3
St. Louis Vs Minnesota
This looks like it will be another awesome Western Conference series. We have a Minnesota team that had a winning streak of 12 games during the season and a St. Louis team that lost key pieces such as David Backes and Troy Brouwer but always somehow manages to make it back to the Playoffs. This will be a very good 1st round matchup with 2 very talented goalies in Devan Dubnyk and Jake Allen but I see a game winner by Vladimir Tarasenko on his home ice in game 6 to wrap this thing up.
St. Louis wins 4 games to 2
Calgary Vs Anaheim
This to me is the least exciting Western Conference series in the 1st round but I cannot see one of these teams having a huge advantage over the other. Many people do not focus so much on Anaheim and realize that they had 105 points this year but they can be legit. Calgary also flies under the radar as a wild card team but with some good forwards in Sean Monahan and Johnny Gaudreau they can make this series competitive but I do not think it will be good enough to take down rising star Rickard Rakell and the Ducks. Anaheim will be celebrating the final game on the home ice of Calgary.
Anaheim wins 4 games to 2
San Jose Vs Edmonton
This series is low-key going to be fantastic. Connor McDavid leads the Oilers as he gets his first playoff experience while former Bruin Milan Lucic will try to help him out and show him how it is done. As we all know the Sharks lost in the Stanley Cup Final last year and they will be looking for revenge with most of their club back. Led by Brent Burns, Joe Pavelski, and many others there is no question that this team got talent. Edmonton will give them a battle but it will be a little while before the Oilers really get to where they want to be. This series will have close games but San Jose will pull off 4 of the 5.
San Jose wins 4 games to 1
(Semifinals)
St Louis Vs Chicago
The Blackhawks seem like they're in the semifinals every single year and that is because they usually are. St. Louis seems like they're in the playoffs every year and they always get a tough matchup and this year it will be no different. Chicago is too talented for the Blues and I see them giving goalie Jake Allen lots of trouble. Chicago Will be off to another Western Conference Finals right before you know it.
Chicago wins 4 games to 2
San Jose Vs Anaheim
Anaheim had a great season but it is going to end in the semifinals. Even though they have home ice and looked very good against Calgary in the 1st round they will struggle a lot against the Sharks offensive attack. This series will be tied at 1 until San Jose takes the next 3. Joe Pavelski is going to have a series for the ages and that will lead the Sharks right back to the Western Conference Finals for the 2nd consecutive season.
San Jose wins 4 games to 1
(Western Conference Finals)
San Jose Vs Chicago
San Jose will try their best and get back to the Stanley Cup finals but there is a Blackhawks team on the other side of the ice that is a bit too talented for the Sharks. This will be an awesome series with Patrick Kane trying to get through Brent Burns down the ice in what will be an all-out battle but in the end Chicago will be celebrating on their home ice another Western Conference Title in Game 7.
Chicago wins 4 games to 3
EASTERN CONFERENCE
(First Round)
Toronto Vs Washington
Washington had the most points in the NHL for a reason and that is because they were the best team in the regular season. Led by Alex Ovechkin this team in my opinion has the best all-around roster in the NHL. Braden Holtby is an unbelievable goalie and it will a be very tough task for some of these young Maple Leaf players to deal with. Toronto will show some fight but not nearly enough to take down the Capitals.
Washington wins 4 games to 1
Columbus Vs Pittsburgh
The Blue Jackets had an outstanding season as at some point during the year they were on a 16 game winning streak WOW. It did not seem like they took the end of the season as serious as they should have. They did not play great to end the year and with a tough first round matchup against the defending Stanley Cup champions they are going to struggle. Sidney Crosby and Evgeni Malkin will try to end this early but I can see Cam Atkinson making things interesting for Columbus early on. It will take 6 games for Pittsburgh but it easily could've taken 4.
Pittsburgh wins 4 games to 2
New York Vs Montreal
In my opinion this series is easily the most interesting series for the Eastern conference. The Rangers have a pretty elite roster top to bottom with many guys been in the league and have experienced the Stanley Cup playoffs many times and very talented young players including Jimmy Vesey. Montréal changed coaches in the middle of the season and they now have former Bruins coach Claude Julien leading the way. Max Pacioretty leads an awesome group of players with Shea Weber leading the defense on a different team now. This series could come down to the goalies and I see Henrik Lundvquist being slightly better than Carey Price especially in game 7.
New York wins 4 games to 3
Boston Vs Ottawa
Finally my Boston Bruins are back in the playoffs. This time they are led by coach Bruce Cassidy. With experienced guys like Patrice Bergeron, David Krejci, Brad Marchand, Zdeno Chara, and even goalie Tuukka Rask the Bruins should put up a fight but with key injuries to defenseman Torey Krug and Brandon Carlo I do not see the Bruins advancing to play the Rangers. Ottawa loves to put bodies in front of the net and I think they will have a fairly easy job at doing that against Boston. Erik Karlsson is an awesome defenseman and he will give the Bruins forwards some trouble. Kyle Turris will be the star for Ottawa. There is no doubt in my mind that if the Bruins play their best hockey like we have seen at points of the second half of the season they can win this series but I just do not think they can with some injuries and quite frankly a better Senators team going up against them. (Hopefully I am wrong)
Ottawa wins 4 games to 2
(Semifinals)
Pittsburgh Vs Washington
This series is a battle of arguably the top two players in the National Hockey League. On one side we have Sidney Crosby and on the other side we have Alex Ovechkin. We also have the defending champions and the best regular season team in hockey. I say this series goes 7 games either way and I think the Capitals defense will be the difference in game 7 as they celebrate a trip to the Eastern Conference Finals on home ice.
Washington wins 4 games to 3
Ottawa Vs New York
The Senators showed the Bruins that they were just too talented for them but this time I think that the Rangers Will show the Senators that they are just too talented for them. With too many good offensive players the Rangers will be able to score pretty easily against the defense of Ottawa. Henrik Lundvquist will be outstanding throughout this whole series and It will just be too much to handle. New York Cruises in this series.
New York wins 4 games to 1
(Eastern Conference Finals)
New York Vs Washington
The Capitals will have another tough test and they will be playing against their toughest goalie yet. Lundvquist is great but he will need to be super to win this series and he will come up just short. Washington will be hosting another game 7 and Alex Ovechkin and the Capitals will win another game 7. Finally with a great all around effort the Capitals are finally headed to the Stanley Cup.
Washington wins 4 games to 3
(Stanley Cup)
Chicago Vs Washington
This is going to be lots of fun. Patrick Kane Vs Alex Ovechkin. Corey Crawford Vs Braden Holtby. Chicago won the Stanley Cup in 2010, 2013, and 2015 so they know what it takes to win. Washington has never even won a Stanley Cup before. Will they win their 1st this year? This will be a tight series but this time the Blackhawks will be on the other end of things. Finally Washington is my pick to win the Stanley Cup in a hard-fought series. Chicago will be at home in game 6 trying to force a game 7 but Evgeny Kuznetsov will score the game winner in the 3rd period and this series ends in Chicago.
Washington wins 4 games to 2