Chiefs Run Past Broncos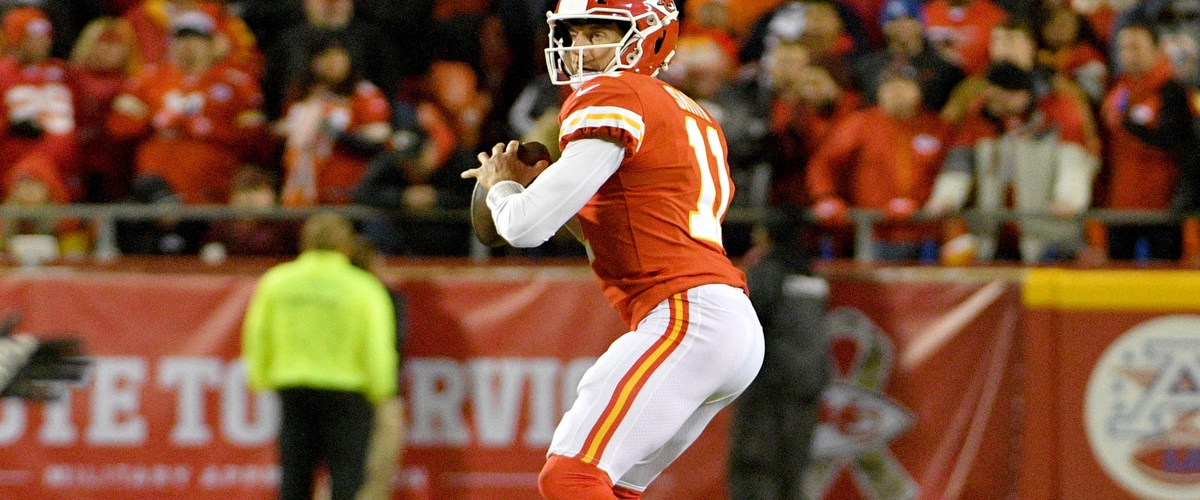 The Kansas City Chiefs played with the lead the entire game against the Denver Broncos and won 29-19. Marcus Peters recovered a fumble and took it 45-yards to the house for Kansas City in the first quarter. Travis Kelce caught a 27-yard touchdown pass from Alex Smith later in the first.
Kelce finished with 7 receptions for 133 yards receiving and a touchdown. Smith completed 14-of-31 passes for 202 yards and a touchdown. He also rushed for 33 yards on four carries. When the Chiefs got the ball back late in the first, they had a chance to bury Denver, but Tyreek Hill threw an interception on a trick play.
With Denver trailing 20-6 in the third quarter, Devontae Booker scored on a 6-yard rush. Booker finished with 40 yards rushing on six carries and a score.
The Broncos scored a touchdown late by A.J. Derby (11-yard reception from Trevor Siemian). Derby finished with two receptions for 21 yards receiving and a touchdown. Siemian completed 19-of-36 passes for 198 yards one touchdown and three interceptions. He also rushed for 20 yards on two carries.
Demaryius Thomas was the leading receiver for Denver with five receptions for 66 yards receiving. Brandon McManus made two field goals for the Broncos (27 and 34 yards). Harrison Butker made five field goals for the Chiefs (25, 32, 43, 51, and 42 yards).
The Broncos will travel to Philadelphia to face the Eagles (7-1) on Sunday and the Chiefs will travel to Dallas to face the Cowboys (4-3) on Sunday.