Letang Placed on Injured Reserve; What This Means Moving Forward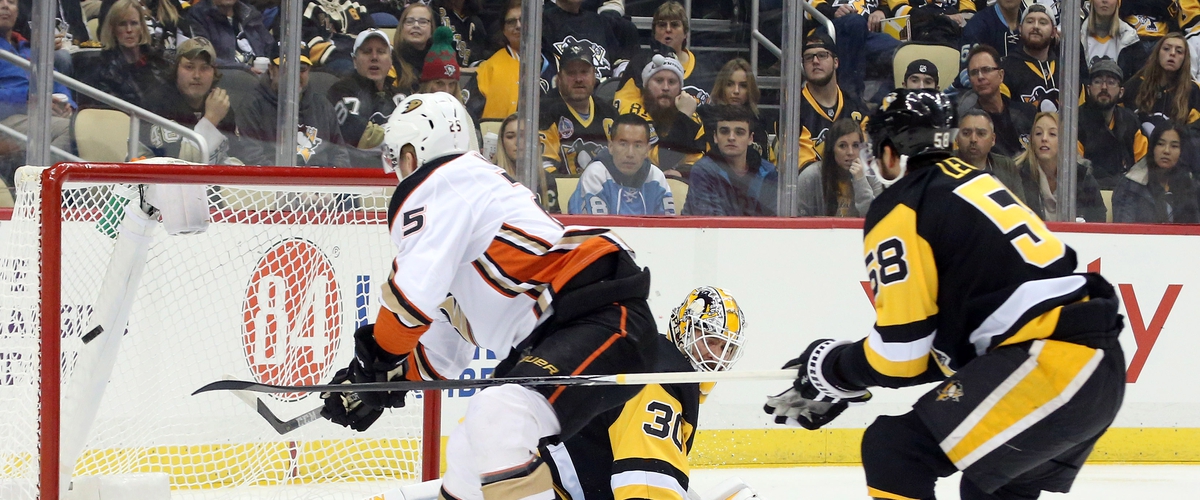 Yesterday, head coach Mike Sullivan announced that defenseman Kris Letang would miss a game against the Columbus Blue Jackets that happened last night. The Pittsburgh Penguins won that game 5-4 in a shootout.
As it turns out, Letang was placed on injured reserve today by the Pittsburgh Penguins. What will this mean for the Penguins moving forward?
Well even though the defense gave up four goals yesterday, it didn't look that bad at all. They were in position for the most part. Columbus had good shots which resulted in goals. Pittsburgh's defense didn't turn the puck over much which Letang does a lot.
Letang has two goals and 23 assists in 37 games so far this season. His /minus is -15. Since he is on injured reserve, it means he will probably be on injured reserve for a while. Letang has been rumored for trades.
Pittsburgh will be getting Justin Schultz (23 games, 2 goals 8 assists /minus -1) back soon from a lower-body injury. He is good on the power-play and he is also a good two-way defenseman. Schultz will boost the
Brian Dumoulin/Matt Hunwick, Olli Maatta/Chad Ruhwedel, and Ian Cole/Jamie Olesiak were the defensive pairings last night. Chad Ruhwedel was actually placed on injured reserve today as well with a
Defenseman Frank Corrado and Andrey Pedan were called up today from Wilkes-Barre/Scranton (AHL). The defensive pairings today at practice was Brian Dumoulin/Matt Hunwick, Ian Cole/Jamie Olesiak, and Olli Maatta/Frank Corrado.
It is a thin defensive unit right now. If I were the Pittsburgh Penguins, I would plan on not having Letang for a while. What if they go on a big winning streak without him? Time will tell.
Olesiak has played in three games as a Penguin so far. He is a very good shutdown defense and Olesiak can skate as well. Corrado is being called up for the third time this season. He has played in three games as well. Corrado has one goal and seven assists in 19 AHL games this season. His /minus is 6.
Pedan has played in 26 AHL games this season. He has scored two goals and recorded eight assists so far this season. His /minus is 5. He is also 24 years old and maybe Pedan has potential.