Penguins Erupt for Four Goals in Second Period; Silence Flyers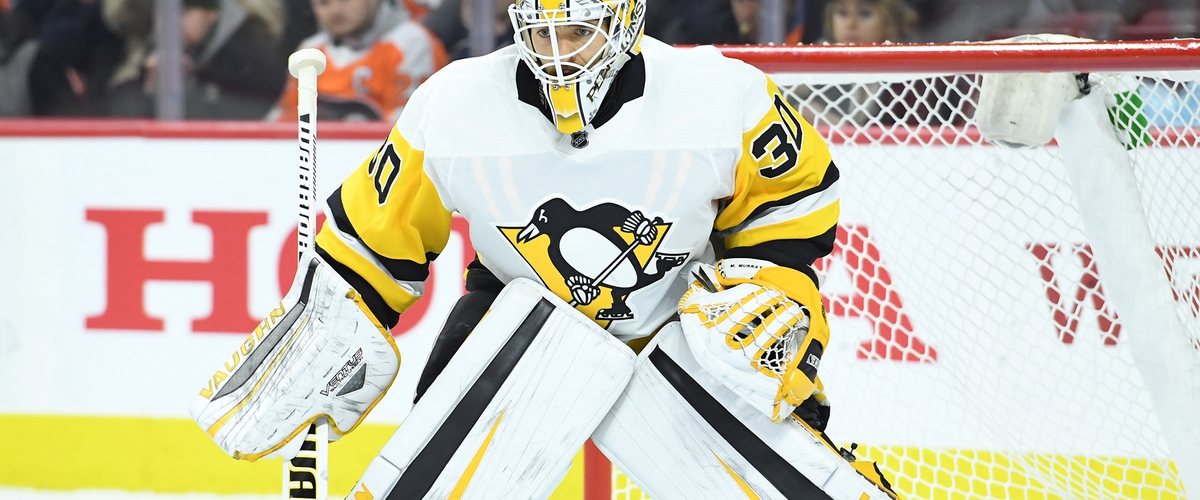 The Pittsburgh Penguins went 6-8 in the month of December and they needed to get off to a good start in 2018 on the road against the Philadelphia Flyers. The Pittsburgh Penguins erupted for four goals in the second-period and it lifted the Penguins to a 5-1 victory over the Flyers.
In the second period, Phil Kessel scored a power-play goal for Pittsburgh. Jordan Weal tied the game for Philadelphia :54 seconds later. Ryan Reaves, Conor Sheary, and Tom Kuhnhackl all scored in a span of 2:19 in the second period.
Pittsburgh Penguins goaltender Tristan Jarry left the game in the second-period with a hand injury and he did not return. He made 16 saves. Matt Murray came in relief and stopped all 11 shots he faced.
Philadelphia Flyers goaltender Brian Elliott was pulled after the second-period and he made 10 saves. Michal Neuvirth also made 10 saves in the third-period for the Flyers.
Jamie Olesiak scored a power-play goal for the Penguins in the third period. Penguins centerman Carter Rowney and defenseman Brian Dumoulin left the game with injuries and they both did not return. Philadelphia Flyers defenseman Ivan Provorov left the game in the third-period with a lower-body injury and he didn't return.
Despite all the Pittsburgh Penguins struggles so far this season, they are only one point back of the Carolina Hurricanes and New York Islanders and four points back of the New York Rangers in the standings. The Pittsburgh Penguins and the Philadelphia Flyers will play each other two more times this season.