Perry Clutch Once Again For Ducks; Avoid Meltdown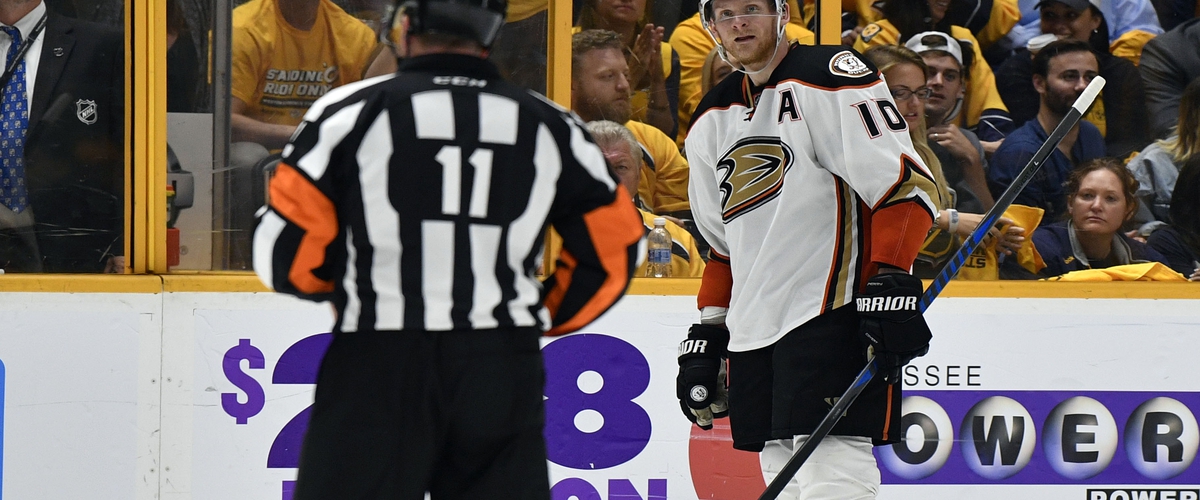 The Anaheim Ducks tried to self-destruct, but they didn't. They won game 4 in overtime 3 to 2, on a goal that was shot by Corey Perry and P.K. Subban tipped into his own net 10:25 into overtime. This is Perry's third overtime goal in these playoffs.
Rickard Rakell scored in the first for Anaheim and Nick Ritchie scored in the second for the Ducks.
P.K. Subban scored in the third for Nashville. Filip Forsberg scored with :35 seconds remaining in regulation for the Predators. Pekka Rinne was off the ice when it occurred. Nashville scored two goals in a span of 5:52 in the third-pe
The Ducks took four penalties in the third period and they got lucky Nashville didn't score any. Anaheim didn't score on their two power play chances. Nashville didn't score on their five power play chances.
John Gibson made 32 saves for the Ducks. Pekka Rinne made 34 saves for the Predators. The series is tied at 2 and game 5 is on Saturday Night in Anaheim.