Senators Destroy Penguins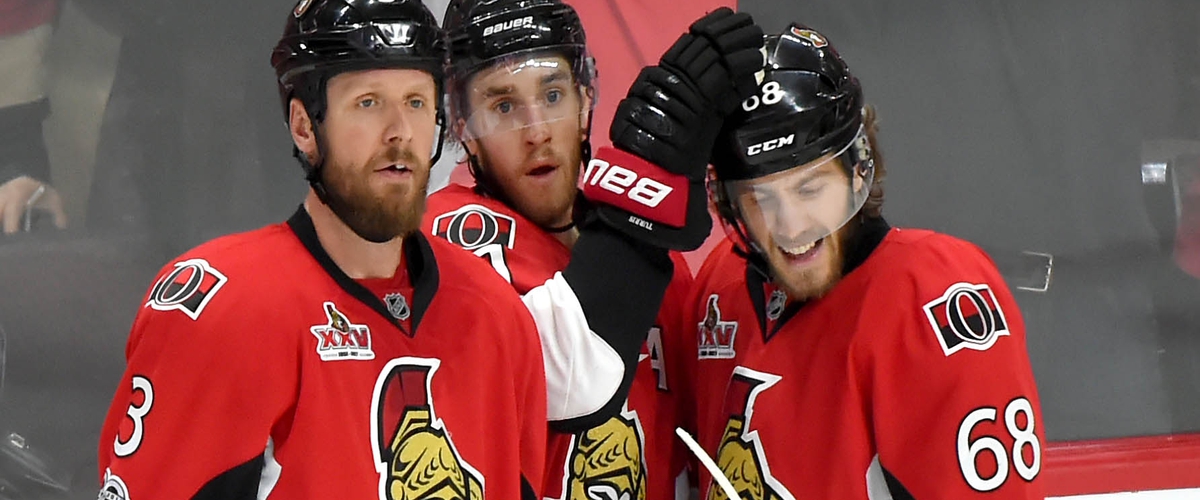 Ottawa played with fire from start to finish in game 3. Mike Hoffman, Marc Methot, Derick Brassard, and Zack Smith all scored for the Senators in the first-period, to lift them to a 5 to 1 victory over the Pittsburgh Penguins.
Marc-Andre Fleury was pulled after the fourth goal and he only made five saves. Matt Murray looked calm and he made 19 saves.
Kyle Turris scored in the second-period for the Senators. Sidney Crosby scored a power-play goal in the third period for the Penguins.
Craig Anderson made 25 saves for the Senators. Pittsburgh dressed seven-defenseman tonight. Justin Schultz, Patric Hornqvist, and Bryan Rust did not play because of upper-body injuries.
Senators lead the series 2-1. Game 4 is on Friday Night in Ottawa.