Retiring No. 24 & No. 8
It comes as no surprise that the most expensive NBA game of the season will be on Christmas day. The Cleveland Cavaliers will be playing the Golden State Warriors and tickets are averaging a whopping $1092. The LA Lakers playing the Golden State Warriors on December 19th is giving that a run for its money cashing in at about $988 per ticket. If you're a Lakers fan or if you follow the NBA in the slightest then you probably know why. If you don't know why then you've come to the right place.
On December 18th, the Lakers and Kobe Bryant fans will be flooding the Staples Center to watch Kobe retire his second jersey with the Lakers. Not just one retired jersey but two with the same team. But who is surprised? Kobe has broken records throughout his entire NBA career so why would we expect him to stop now? His jersey will hang with other players such as Magic Johnson and Shaquille O'Neal..or should I say jerseys. With all of the records he has broken and now two jerseys hanging in the Staples Center it will be hard for anyone to try to put up a fight over who is the greatest player of all time.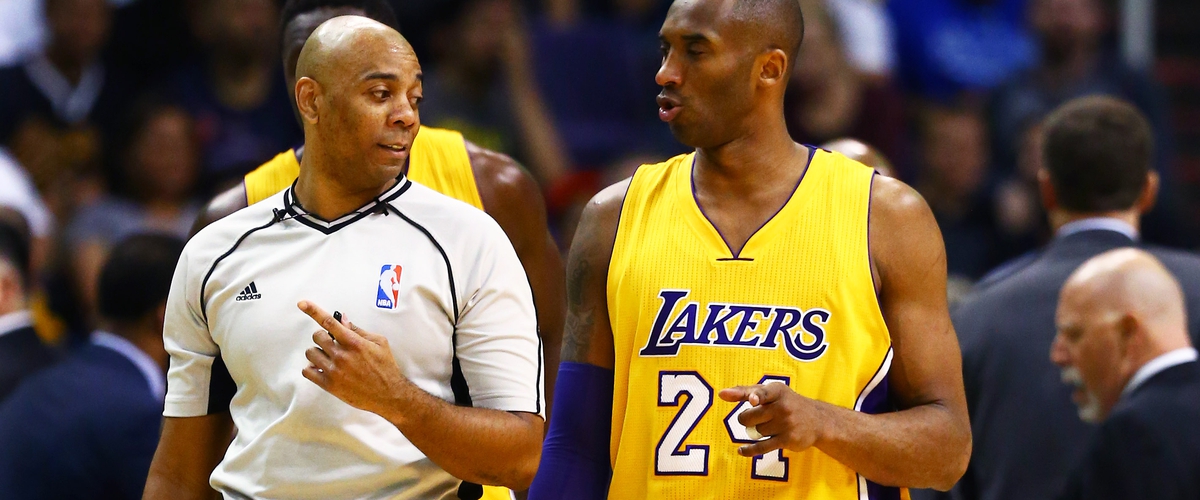 Hanging No. 24 up to rest will be symbolic forever, but I can't help but wonder who will be the next great to top Kobe and have three jerseys hung with the same team. Although he is in retirement, I am still excited to see what Kobe does next.