Best College Football Team P1 2017 Edition
College football will be in full swing this Saturday so it is time to continue the mission of determining the Best College Football team of all time. College football Champions were determined starting in 1869 and all the teams up to 1900 were all Ivy League Schools. The group has become so big because it is a double elimination tournament, but there were not a lot of games starting out. The only Champion determined for the Tournament of Champions was 1869 Princeton who beat 1869 Rutgers 2 games to 0. Since then, the league has grown one team a year, but teams gain one loss allowed since they have been playing longer; the standings will show this, so the league might hold all Champions up through 2017 before it is all said and done.
Game #1 of the 1893 Season was between #14 1889 Princeton and #17 1890 Harvard. Both games for these years were already used, so only offensive and defensive parameters were used to determine the final score. Princeton won 43-15. Game #4 was played on 10-25-1893 and again featured 1890 Harvard, this time going to play at #31 1876 Yale. Harvard won this game 25-2.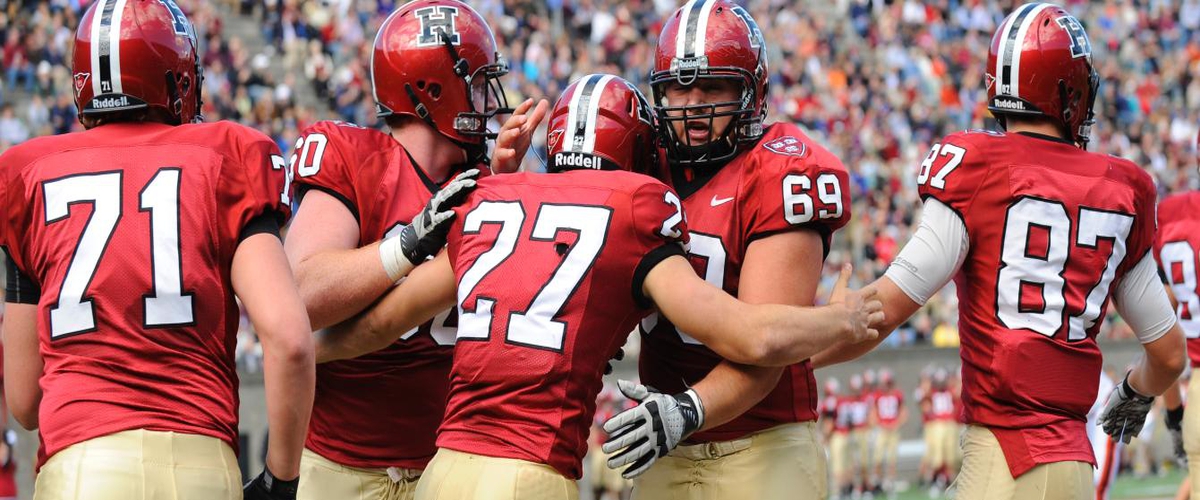 Game 7 was played on 11-18-1893 between #27 1874 Yale and #34 1875 Harvard. Harvard won this game 13-11. For the standings, we are going to fast forward through the 1894 Season. The format is win-loss, point differential, and losses allowed, a bonus for teams that have been playing longer.
Standings after 1894 Season
#1 1885 Princeton 6-0 +51 12
#2 1870 Princeton 10-4 +30 17
#3 1887 Yale 5-0 +141 10
#4 1875 Princeton 7-2 -1 22
#5 1874 Princeton 7-3 +83 23
#6 1891 Yale 3-0 +58 6
#7 1882 Yale 4-1 +41 15
#8 1888 Yale 6-3 -7 9
#9 1877 Yale 7-4 -49 20
#10 1889 Princeton 3-1 +97 8
#11 1890 Harvard 5-3 +24 7
#12 1884 Yale 6-4 +22 13
#13 1879 Yale 4-2 +2 18
#14 1892 Yale 1-0 +25 5
#15 1884 Princeton 2-1 +17 13
#16 1894 Yale 1-0 +17 3
#17 1886 Yale 3-2 +14 11
#18 1880 Princeton 4-3 -4 17
#19 1880 Yale 4-3 -44 17
#20 1886 Princeton 5-5 +33 11
#21 1893 Princeton 0-0 4
#22 1895 Pennsylvania 0-0 2
#23 1881 Princeton 6-6 -6 16
#24 1872 Princeton 6-6 -11 25
#25 A-1869 Princeton 5-6 -18 28
#26 1878 Princeton 2-3 -71 19
#27 1875 Columbia 0-2 -4 OUT
#28 1879 Princeton 3-5 -13 18
#29 1874 Yale 5-7 -14 23
#30 1872 Yale 6-9 -1 25
#31 1883 Yale 4-7 -58 14
#32 1877 Princeton 1-5 -28 20
#33 1869 Rutgers 0-5 -15 OUT
#34 1873 Princeton 2-8 -112 24
#35 1881 Yale 1-8 -31 16
#36 1876 Yale 3-10 -80 21
#37 1875 Harvard 4-13 -88 22