Best Pro Basketball P6 : The Foxtrot Season
In the last article, the Toronto Huskies shocked the league and won the Echo Championship. They were the first team to enter The Tournament of Champions who were not the Philadelphia Warriors or the Minneapolis Lakers. Could they do it again or was this just an anomaly? The Foxtrot Season would prove their strength.
Game 1 was between the 1946 Cleveland Rebels and the 1952 Minneapolis Lakers. There was not any real world information for this game. The Lakers won 98-85. Game 7 was between the 1952 Minneapolis Lakers and the 1946 Detroit Falcons. Again Minneapolis won 103-96.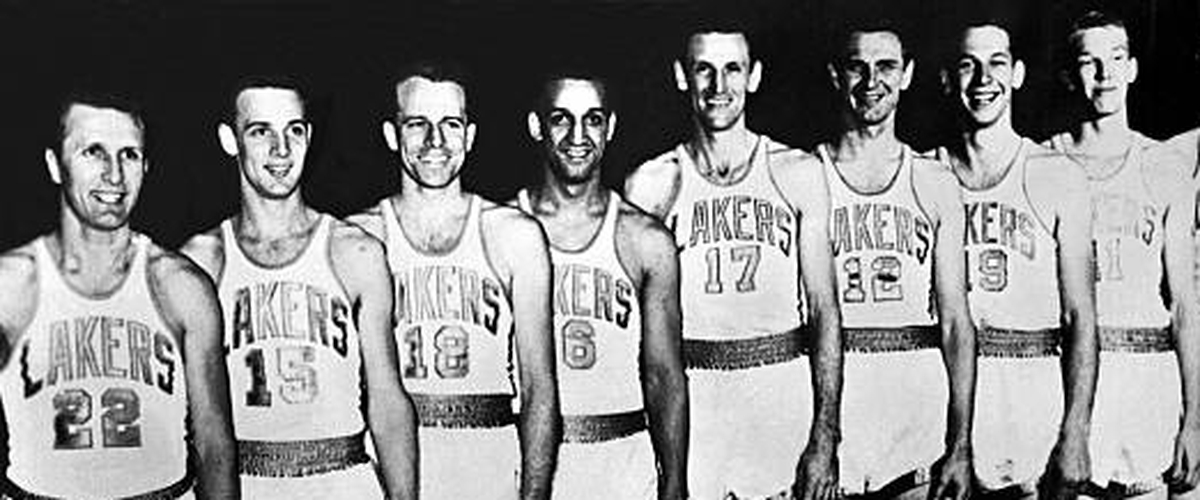 The Foxtrot Championship came down to the same two teams unbelievably between the 1946 Toronto Huskies and the 1952 Minneapolis Lakers. It was a close game, but the Lakers prevailed 78-73. The Echo-foxtrot Championship came down to the two same teams. This time, the Lakers meant business and annihilated the Huskies 111-77. It appeared, up to this point that the Minneapolis Lakers franchise was the best. The following g are the standings up to this point.
Alpha Group (1st)
#1 1949 Minneapolis Lakers 12-2 +113
#2 1946 Philadelphia Warriors 13-8 -31
#3 1948 Minneapolis Lakers 8-5 +63
#4 1946 St. Louis Bombers 3-2 +17
#5 1950 Rochester Royals 2-2 +27
#6 1949 Washington Capitols 4-4 -12
#7 1947 Philadelphia Warriors 0-2 -21
#8 1946 Washington Capitols 1-4 -13
#9 1946 Chicago Stags 3-6 -14
#10 1946 New York Knicks 1-6 -63
#11 1947 Baltimore Bullets 2-8 -66
Bravo Group (2nd)
#1 1952 Minneapolis Lakers 6-0 +102
#2 1946 Toronto Huskies 7-4 -35
#3 1946 Detroit Falcons 2-2 +9
#4 1951 Minneapolis Lakers 3-4 +49
#5 1946 Providence Steam Rollers 3-4 -28
#6 1946 Boston Celtics 1-4 -48
#7 1946 Cleveland Rebels 0-4 -49