De'Aaron Fox is Legit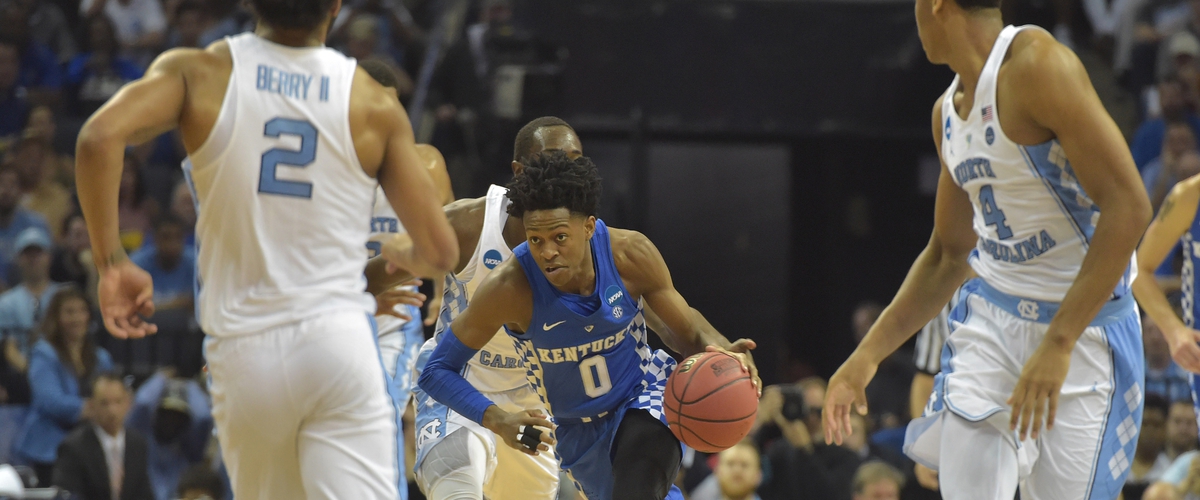 Despite losing to North Carolina, Kentucky's De'Aaron Fox showcased what will make him such a coveted lottery pick come June's NBA Draft. The 6'3" southpaw is lightning quick. When he makes up his mind that he is going to attack the basket, it is as if he has been shot out of a cannon. The Houston native completely outplayed UCLA's Lonzo Ball, a projected top two pick in his own right, to help Kentucky reach the Elite Eight.
The biggest question mark surrounding Fox has to be his jump shot. He has recently shown that he has the ability to knock it down, but he has lacked consistency shooting from the perimeter for much of the season. In my eyes, he compares very similarly to John Wall at this same stage: an explosive guard as quick, as any baseline to baseline, but just lacking a jumper. If Fox does turn out to be player of Wall's caliber there is absolutely no reason he should fall outside the top three picks of the Draft.