NFL Combine Preview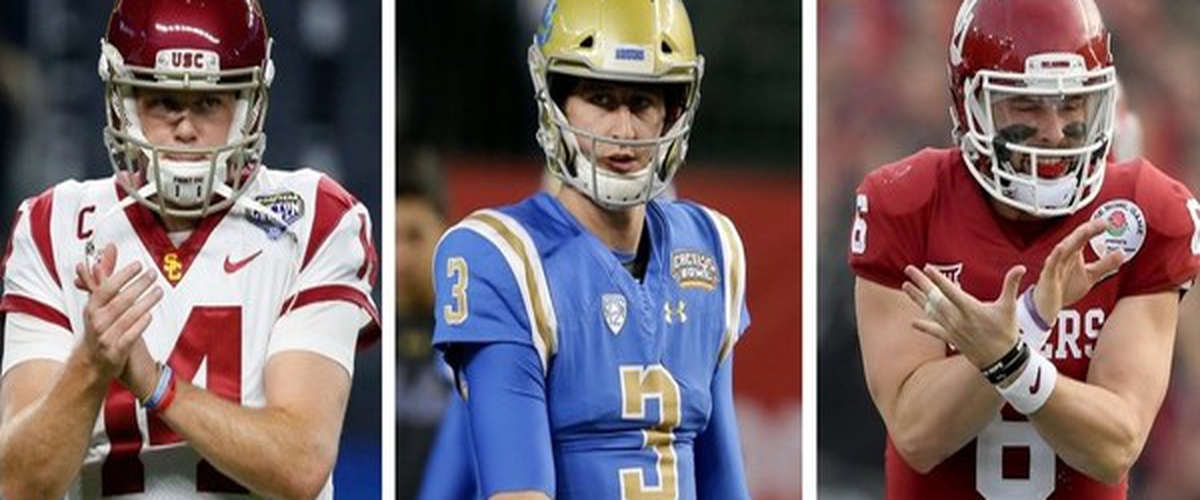 The NFL Combine begins on Tuesday in Indianapolis. I have long found it foolish that drills that don't directly translate to the playing field and are performed in the absence of padding and proper equipment carry such significant weight, but they most certainly do. There will be players who make themselves millions of dollars this week, and there will be others who cost themselves seven figures. It is asinine, but it is not hyperbolic. Here are three items that will be worth keeping an eye on.
1. How tall will Baker Mayfield measure in at? If he were 6'2" he would be a top-five pick, no questions asked, but he's not. I presume that the reigning Heisman Trophy winner will crack 6'0", but just barely. Parsing inches seems trivial, but in the eyes of executives around the league an inch or two can make all of the difference in the world.
2. What will Lamar Jackson clock in the 40-yard dash? Jackson seems to be the forgotten man in this class of quarterbacks. That's funny to me because over the course of his college career he posted better numbers than any of his peers. We know Jackson is fast, but how fast? I think if he can crack 4.4 in the 40, he will have a chance to be a first-round selection. Teams will begin to muse that they could have the next Michael Vick on their hands and that is an enticing proposition.
3. What will be the perception of Josh Rosen? Rosen has long been thought of as a prima donna of sorts. Dating back to his early days at UCLA, the highly-touted quarterback has been the subject of many controversies. From the hot tub in his dorm room to his comments regarding the hypocrisy of the NCAA (I don't disagree with him), he has often come across as an abrasive personality. It will be vital for Rosen to be engaging, thoughtful, and receptive in these interviews. Teams will form opinions on him quickly and he needs for them to be positive.