Reaction to Jimmy Butler Trade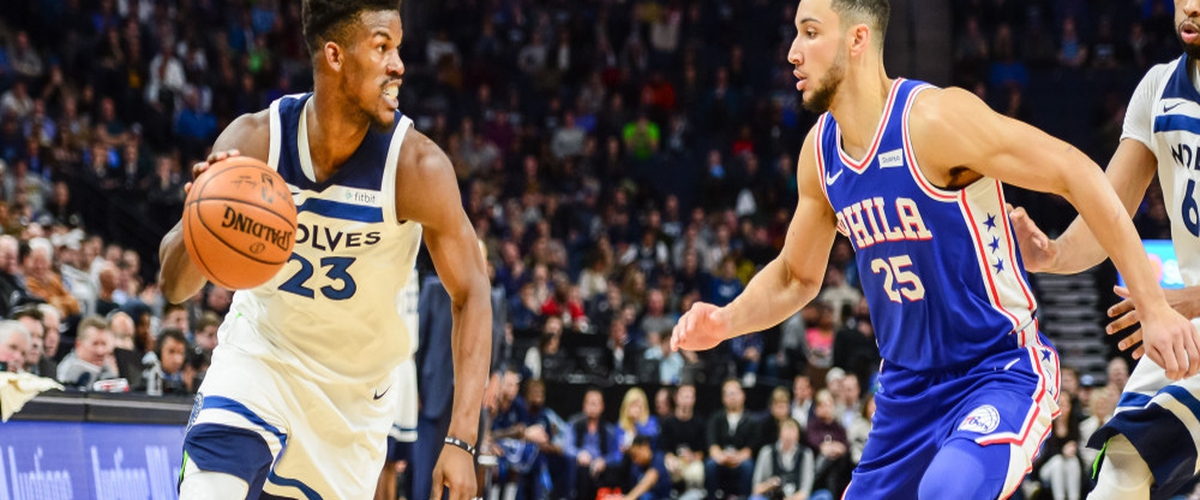 On Saturday, the Timberwolves finally parted ways with their disgruntled superstar, Jimmy Butler. Minnesota sent the four-time All-Star to Philadelphia, along with their 2017 first-round pick Justin Patton, in exchange for Robert Covington, Dario Saric, Jerryd Bayless, and a 2020 second round-pick. Here are my thoughts on the blockbuster.
Compensation. I was shocked to learn that neither Markelle Fultz nor a future first round pick was heading Minnesota's way. The Timberwolves return is certainly nothing to sneeze at, but it is hard to imagine that there was not a better offer on the table for Tom Thibodeau to consider. Butler, even with some questions surrounding his health, is a top-fifteen player in the NBA.
As an aside, Daryl Morey and the Rockets have to be kicking themselves. Houston is absolutely reeling and in desperate need a jolt; Butler would have been just that.
Timberwolves perspective. I really, really like the Wolves nucleus. Towns and Wiggins - who definitely has his shortcomings - are two of the most talented young players in the NBA. They do need to give consistent effort on a nightly basis, which shouldn't need to be said about professionals, but to belittle their raw ability would be asinine. Adding Covington and Saric into the fold, who are both on the same time horizon as Towns and Wiggins, is huge. This youthful Wolves nucleus won't make much noise this season, but in a few years I wouldn't be surprised if Minnesota is a serious contender in the West with this trade being the impetus of their resurgence.
76ers perspective. The 76ers are unquestionably an improved ball club after this trade. Their depth took a hit, but their big three of Joel Embiid, Ben Simmons, and now Jimmy Butler will be forceful. I won't go so far as to say that Philly is now the favorite in the East, but they are in the top tier along with the Raptors, Celtics, and arguably the Bucks.
What this deal means for Markelle Fultz is fascinating on so many levels. This move signals a win-now approach from Philadelphia's brass. With that being the case, it is difficult to justify continuing to experiment with Fultz. It is important to note that Jimmy Butler's contract expires after this season and it is hard to imagine the 76ers making this deal if they didn't intend to re-sign him. If that is so and they do re-up Butler after this season, it would be almost impossible to extend Fultz. This move makes Philadelphia better, but I also think it reveals that they are beginning to accept the fact that they made a colossal mistake in trading up to select Markelle Fultz.