Quintin Demps: Chicago's Best Kept Secret.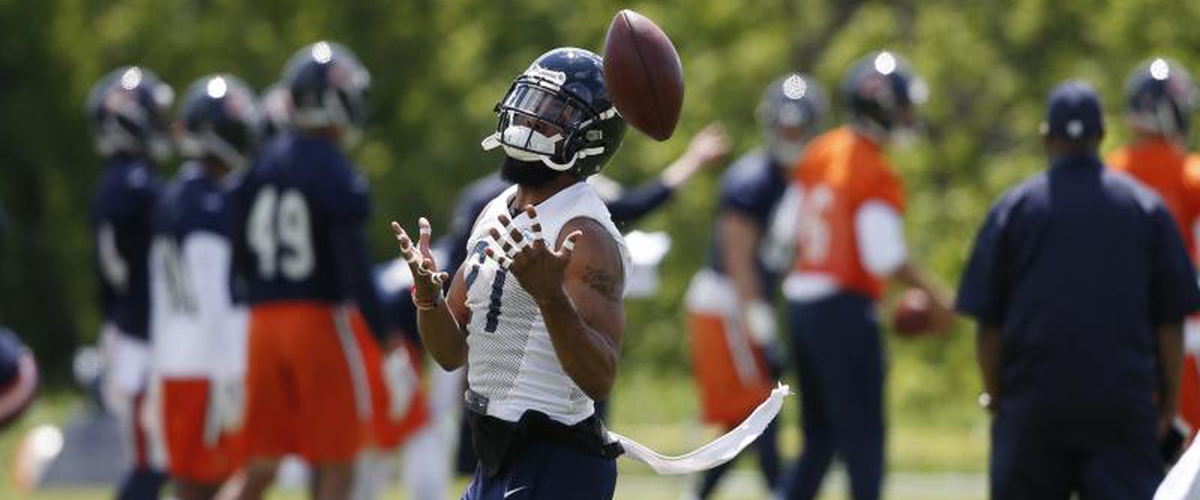 When the Chicago Bears signed safety Quintin Demps to a three deal on March 10th, 2017, many looked at him just being a leader and mentor on a young team with a somewhat inexperienced secondary. Given that Demps is only thirty-two years old, it makes sense that he'd be just that for guys like Adrian Amos, Eddie Jackson, Cre'Von LeBlanc, and Bryce Callahan. Each of those names listed above all are young defensive backs currently on the Bears roster.
Now what if I told you that Demps could be the Bears best kept secret. Even at thirty-two years old.
Sean Tomlinson, a featured columnist for Bleacher Report thinks so. , Tomlinson identified each NFL Franchise's best kept secret. To everyone's surprise, he labeled Demps as the Bears best kept secret for 2017.
Tomlinson didn't hold back in saying why he believes Demps could be the Bears secret:
"He's held onto a career because there's always been a strong foundation in his coverage skills that led to intrigue, though often not enough to earn him a consistent role. But that started to change around the 2013 season, and then Demps achieved late-bloomer status in 2016.
Demps has recorded four- interceptions in three of the past four seasons, highlighted by six in 2016, the second-highest total in the league and first among safeties. He's also logged three straight years with 50- tackles.
His sudden rise at an age when many defensive backs start fading earned Demps a three-year contract from the Bears worth $13.5 million. He'll now be a central figure in the Bears' effort to create more turnovers after generating just eight interceptions in 2017."
One can consider it very odd that he'd choose Demps of all the young players the Bears have on the roster. Chicago is a team with tons of young talent in the pipeline and here we are with a veteran safety who gets the best kept secret label. One would think that the Bears best kept secret would be someone like Cre'Von LeBlanc, Adam Shaheen, Jonathan Bullard, Tanner Gentry, or even Daniel Braverman. All players who have reportedly shined throughout team practices, OTA's, and minicamps.
I'll be watching Demps closely this season to see if he really is the Bears best kept secret.
Follow on Twitter for my latest updates.