Is Magic Showtime in the Front Office?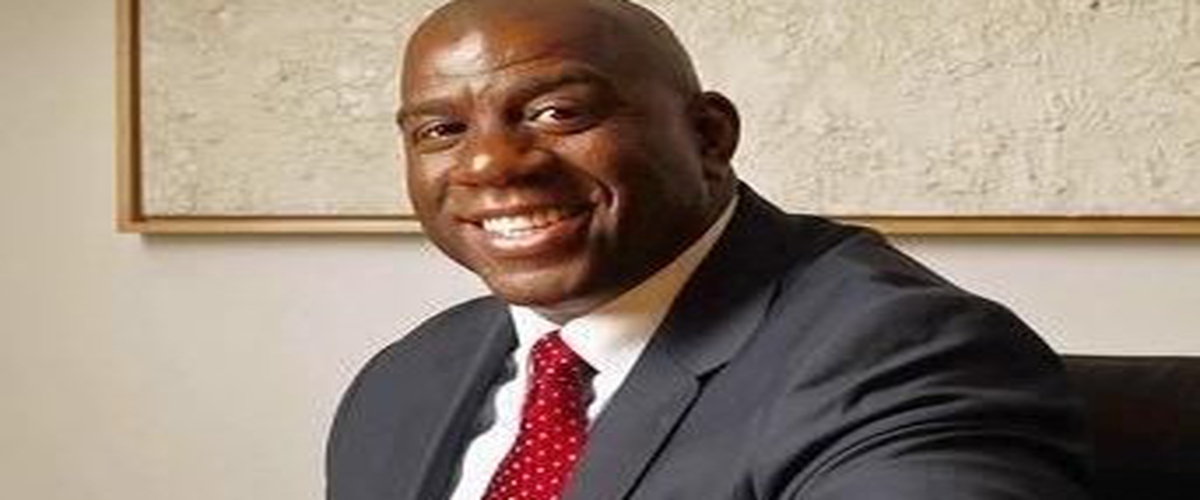 Magic Johnson... You can't think of the man without thinking Lakers, dominance, flash, showtime. But now that he's in a front office role, what can Laker fans expect out of him as far as production goes? Let's look at three key things he has already done right to show that he's on the right path to bringing the modern lakers, back to showtime.
1) Getting rid of Mozgov's contract.
One year ago, Laker fans believed there was justification to a Timofey Mozgov four year, $64 million deal, him having been one of the more efficient pick and role scorers in the NBA. However, Laker fans quickly realized the error in Jim Buss and Mitch Kupchak's ways. Being shut down for the season in February, his contract proved to be wasted cap. Ridding the Lakers of his contract allowed LA to have a possible $60 million in cap in the summer of 2018, and although that meant the lost of D'Angelo Russell, that is enough for two max contracts PLUS the majority of the young core in tact.
2) Handing the team to Lonzo Ball.
Lavar Ball may have pressured the Lakers into drafting his son, but there's no way he could force them to make Lonzo into their team leader. But that's exactly what Magic did anyways. During Lonzo's introduction press conference, Magic essentially said the Lakers were Lonzo's team. Is this too much pressure for a 19 year old kid out of chino hills in his first year? Probably. But does it help that the expectation of winning probably won't be monumental until 2018? Absolutely. Not being on a win or die team allows Lonzo to get comfortable into his role with a solid young core that is still growing. Establishing his leadership early is key in this development of the praised Laker youth.
3) Playing the draft right.
It's difficult to effectively play the game of NBA draft night correctly on your first time around... Or is it? Magic sure made it look easy. Drafting arguably the best player in the draft in Lonzo didn't take too much skill, but using a #27 pick to draft Kyle Kuzma, a young athlete who can provide valuable bench minutes, as well as trading the 28th pick for the 30th and 42nd picks to get who you would've drafted anyways in Villanova floor general Josh Hart and defensive anchor Thomas Bryant, prove that Magic knew what he was doing.
Let me know what you guys think of my opinions, and tell me what he need to do to keep up his string of good doings.