What Happens if LA Doesn't Land PG13 Now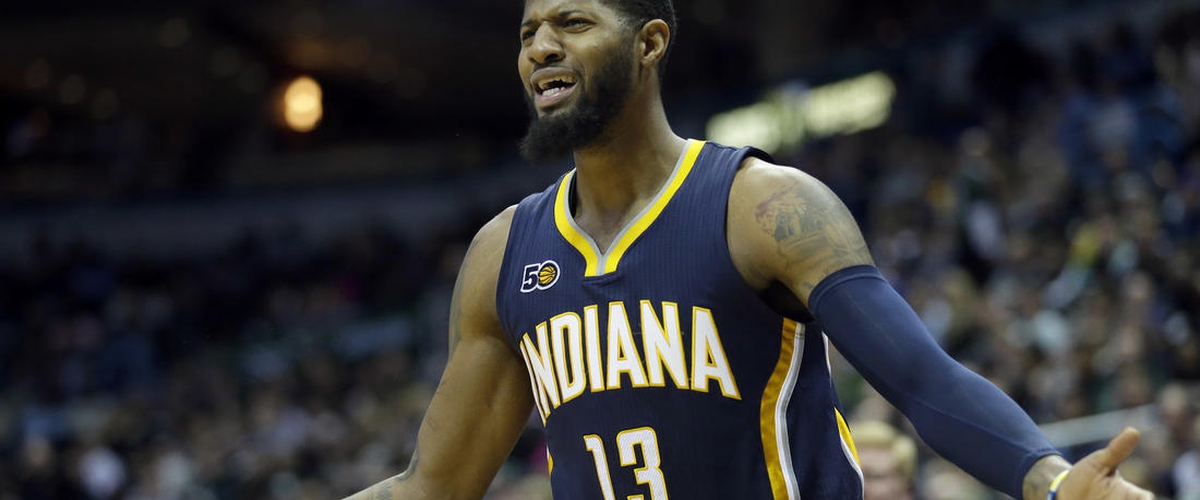 Several weeks ago, star forward Paul George reportedly told the Pacers front office that he will likely over on from Indiana next summer, having Los Angeles in his crosshairs as a possible landing spot for the 2018-2019 season. This means the Lakers should wait for him, right? Well, maybe not. Whether he's traded as a rental, or he stays for the season in Indiana, here is what COULD happen if LA doesn't make a move on Paul George quickly.
Laker fans consider Paul George to be their savior, their all star player that's going to come in, make an All NBA team, and lead the Lakers back to showtime. Paul George is more than a All NBA calliber player... which could be the problem. Players who make an all NBA team are eligible for what the new CBA calls a "super max" which allows for players who make such team, while not leaving/being traded from their respective teams at any point. So let's just say Paul George stays for a season. Myles turner is growing, and if Jeff Teague and Monta Ellis stay and have bounce back years with a solid Lance Stephenson and co, along with PG13 making an all NBA team, this core could prove to be too much to pass up on $75 million to stay with. This could be enticing especially depending on what Lebron James decided to do in free agency in 2018.
Another scenario, let's say Paul George gets traded to a contender. According to sources, he is the center of a trade that would send him and Nuggets power forward Kenneth Faried to the Cavs, and Kevin Love to Denver. The Cavaliers are obviously in contending form, with all stars Lebron James and Kyrie Irving, but with a two way presence of Paul George, and an extra rim presence that could cover someone like a Draymond Green, would a legitimate NBA finals run sway Paul George's hometown desires? Only he knows. We'll have to wait and see what Indiana does with him, but Los Angeles just can't sit around and act like he's a sure thing.