Week 1: Start 'Em/Sit 'Em
Welcome back to another wonderful year of football! Whether you enjoy NCAA or NFL football, we can all agree that fantasy makes all sports better...
That is until you leave a guy that scores 3 TD's on your bench, we're here to (hopefully) help you avoid that in our weekly Start 'Em/Sit 'Em.
Also, don't hesitate to tweet us any questions you may have about specific players or matchups you don't see here
QUARTERBACK - START 'EM:
Matthew Stafford, Detroit Lions (Home vs New York Jets)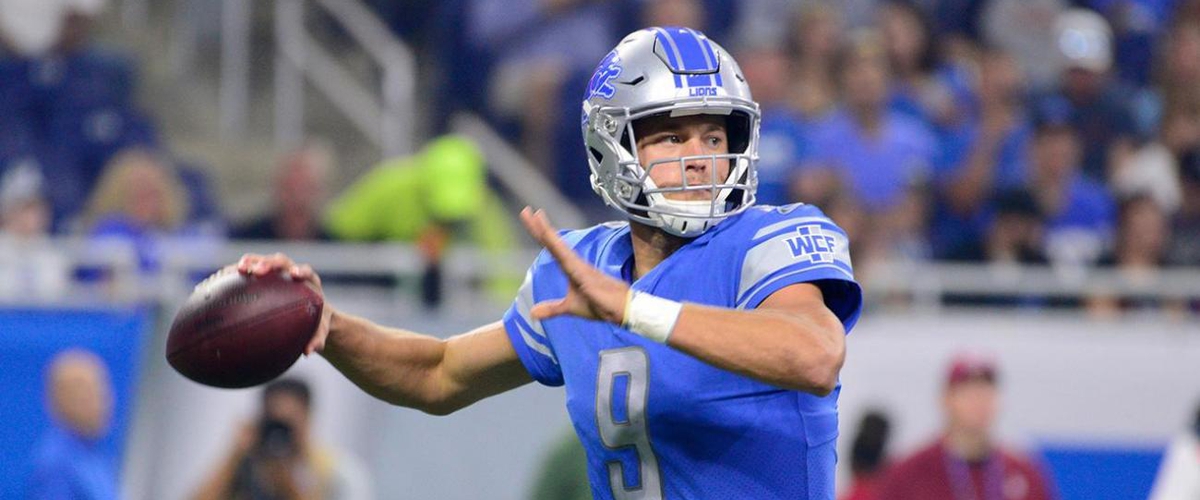 Stafford has an outstanding track record in season openers, coming into this matchup against the Jets averaging 27.8 fantasy points in his past five Week 1 games. The Jets were one of only four teams to let up more than 30 touchdown passes last season while their defense allowed the fourth-most points to opposing quarterbacks. Matthew Stafford will put up Top-10 fantasy numbers this week, take advantage of this matchup!
Jared Goff, Los Angles Rams (Away at Oakland Raiders)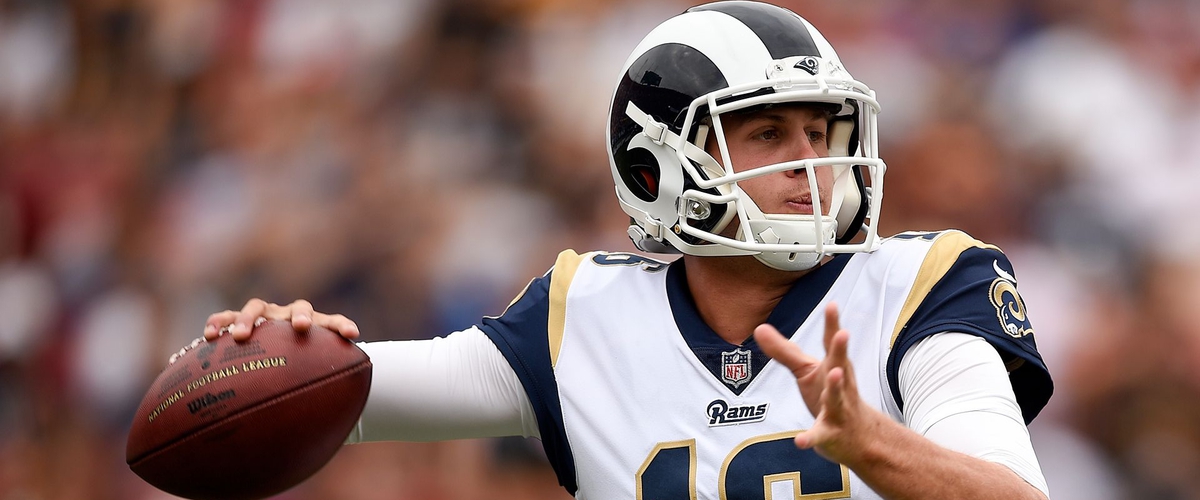 Goff was one of the most surprising fantasy performers a season ago, and even more is expected of him this season as the Rams have made it clear that they are trying to win now. They open up their season against a Raiders defense that allowed the eighth-most fantasy points to quarterbacks last season, and just traded All-Pro linebacker Khalil Mack. Also, Goff was excellent on the road last season averaging 21.5 fantasy points in eight games. We'll be interested to see how Brandin Cooks fits into the offense, but Goff is set for a huge week regardless.
Philip Rivers, Los Angles Chargers (Home vs Kansas City Chiefs)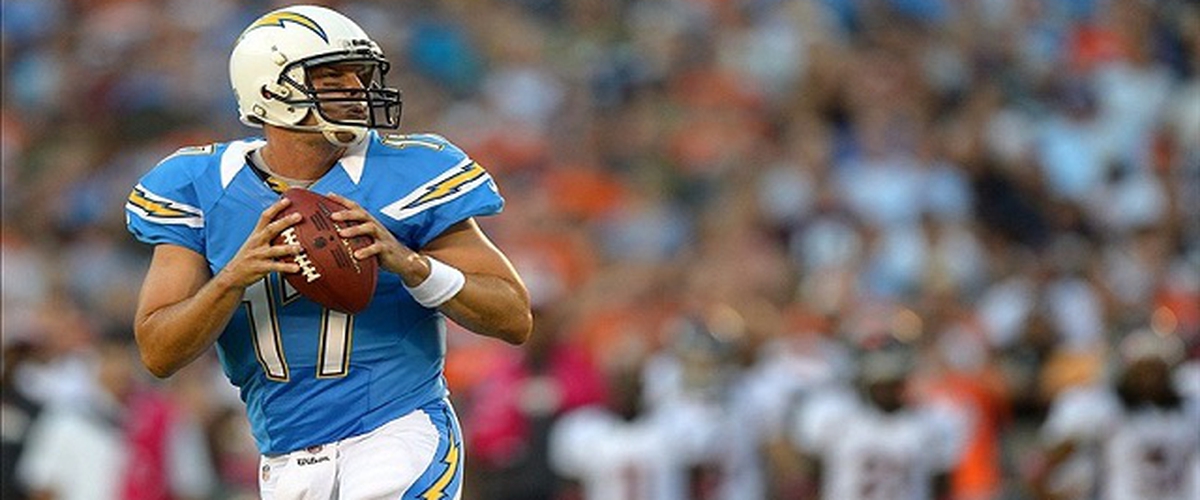 Rivers is 36 years old but has possibly the best Chargers offensive line of his career and the return of second year wide-out Mike Williams should bolster their attack. On the flip side, the Chiefs are in a state of transition on defense and essentially have an entirely new secondary. The Chiefs managed the ninth-fewest sacks in 2017 and allowed the ninth-most fantasy points to quarterbacks. Philip Rivers has also averaged 26.8 fantasy points in his past five home openers.
Kirk Cousins, Minnesota Vikings (Home vs San Francisco 49ers)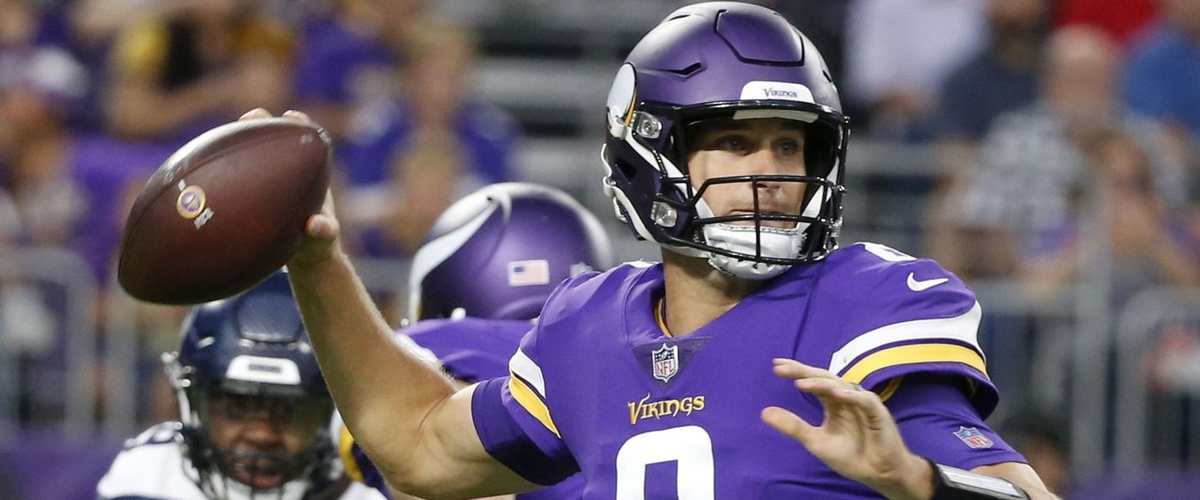 Cousins will make his regular-season debut for the Vikings against the 49ers and all signs point to him having a strong performance. San Francisco defense was miserable last season finishing 26th in sacks, 28th in pass defense, and gave up the second-most fantasy points to quarterbacks in 2017. Kirk Cousins lit them up last year for 330 yards and two touchdowns so fantasy owners can feel very comfortable playing Cousins this week.
*Week 1 QB Sleepers*
Andy Dalton, Cincinnati Bengals (Away at Indianapolis Colts):
The Bengals have a significantly improved offensive line, healthy weapons, and overall superior talent compared to last year. The only way this matchup could be better is if it was at home, but he still gets to play in a dome against one of the league's least-talented defenses.
Tyrod Taylor, Cleveland Browns (Home vs Pittsburgh Steelers):
The Browns might be in for one of the biggest turn-arounds in the league this season with how much talent is on that roster. Taylor will have plenty of options to choose from as the offense is loaded with weapons like Josh Gordon, Jarvis Landry, David Njoku, Duke Johnson, and Carlos Hyde. Taylor's is consistently one of the most undervalued quarterbacks in fantasy football, he takes care of the ball and is always a threat to score with his legs.
QUARTERBACK - SIT 'EM:
Jimmy Garoppolo, San Francisco 49ers (Away at Minnesota Vikings)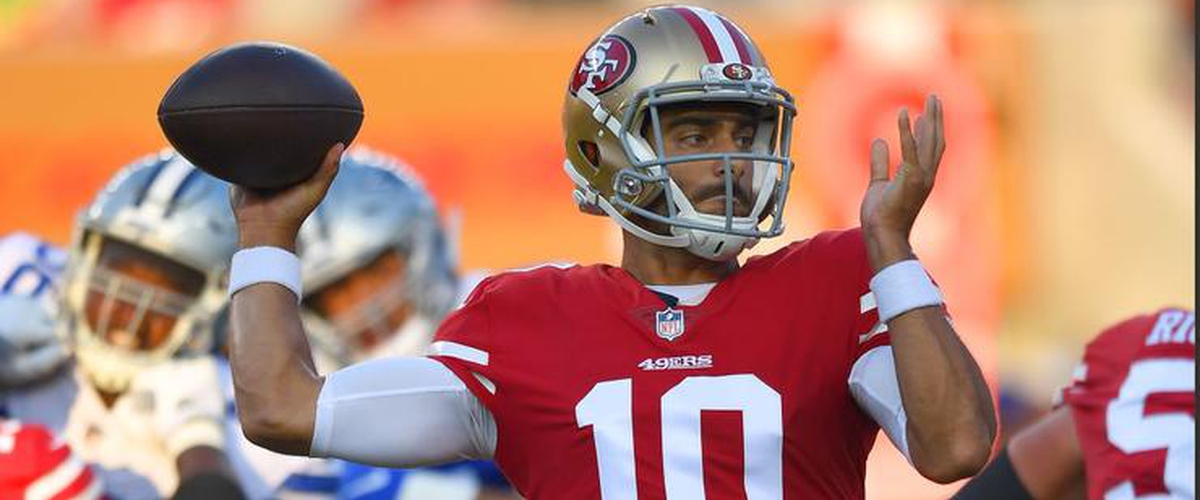 Garoppolo's perfect 7-0 career record will be on the line in the opener. Jimmy G. had a quite summer and preseason while the Vikings made additions to a pass defense that ranked fourth last season and surrendered the third-fewest fantasy points to opposing quarterbacks. We think Garoppolo is going to have a fine season projected as a mid to low end QB-1, but this is a bad matchup on the road versus one of the most talented teams in the league.
Derek Carr, Oakland Raiders (Home vs Los Angles Rams)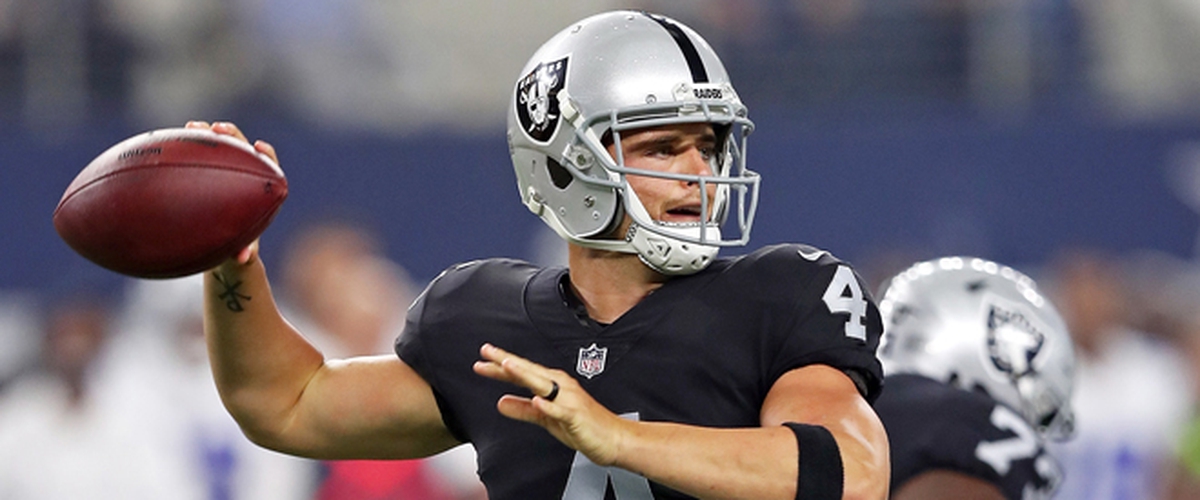 Carr is coming off a less than stellar 2017, and his week one matchup versus a nasty Rams defense doesn't bode well for a great start to 2018. Carr is going to be under pressure all game as the Rams defense has added former All-Pro's Ndamukong Suh, Marcus Peters, and Aqib Talib. Derek Carr will have a bounce back season this year, but don't expect it to start in Week 1.
Marcus Mariota, Tennessee Titans (Away at Miami Dolphins)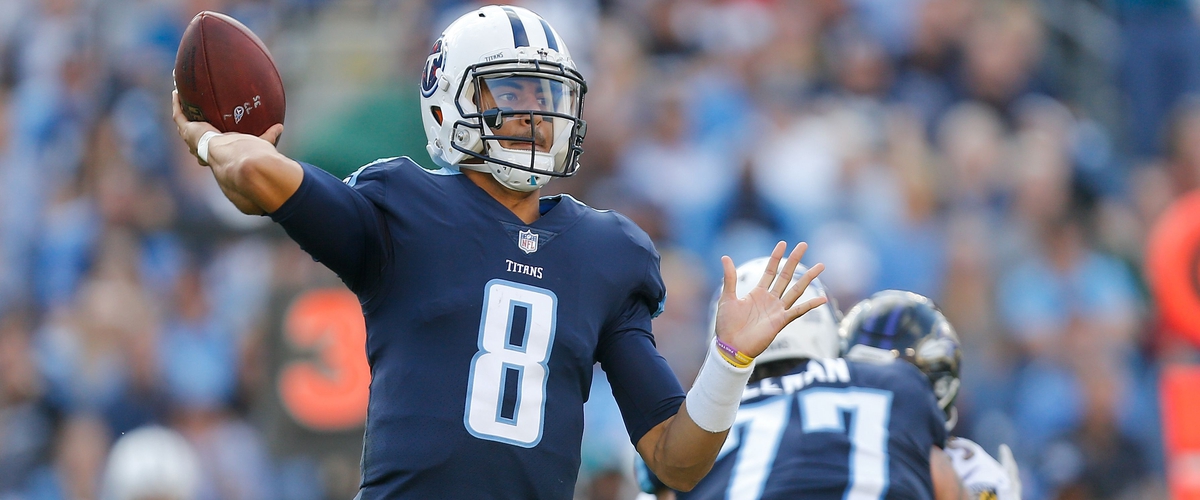 Mariota didn't have a stellar 2017 and didn't look great again in the preseason, it could take time to get comfortable in a new another offensive system. While we question him long term, it's definitely a good idea to err on the side of caution and sit Mariota against the Dolphins. Opposing quarterbacks threw just 11 touchdowns and averaged 14.16 points playing in Miami in 2017.
Patrick Mahomes, Kansas City Chiefs (Away at Los Angles Chargers)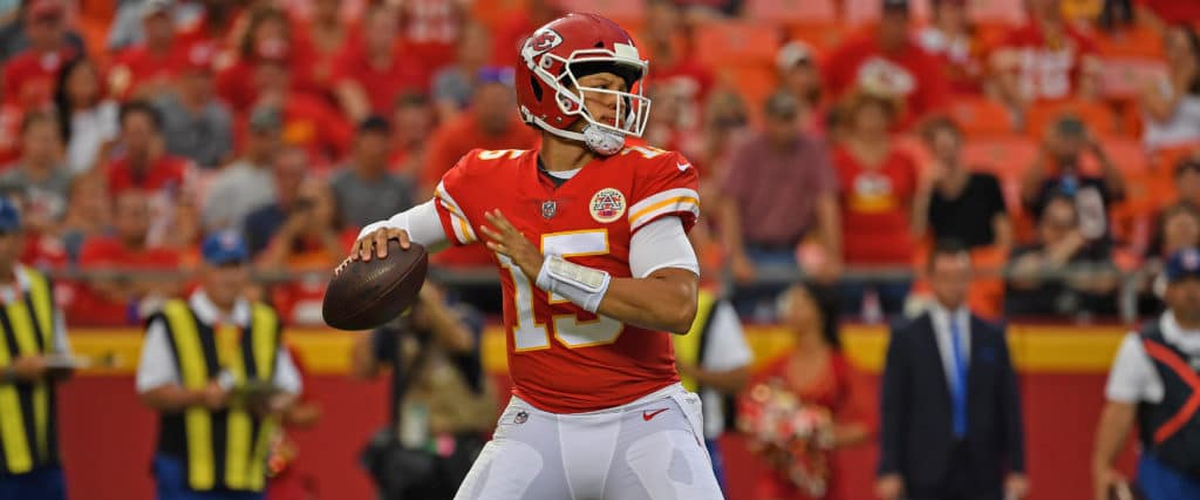 Mahomes is one of the biggest breakout candidates this season, but the Chiefs have a brutal opening matchup against a mean Chargers defense. Their defense allowed an average of just 11.5 fantasy points per game to opposing quarterbacks playing in Los Angles. I would avoid playing Mahomes this week if possible.
RUNNING BACK - START 'EM:
Alex Collins, Baltimore Ravens (Home vs Buffalo Bills)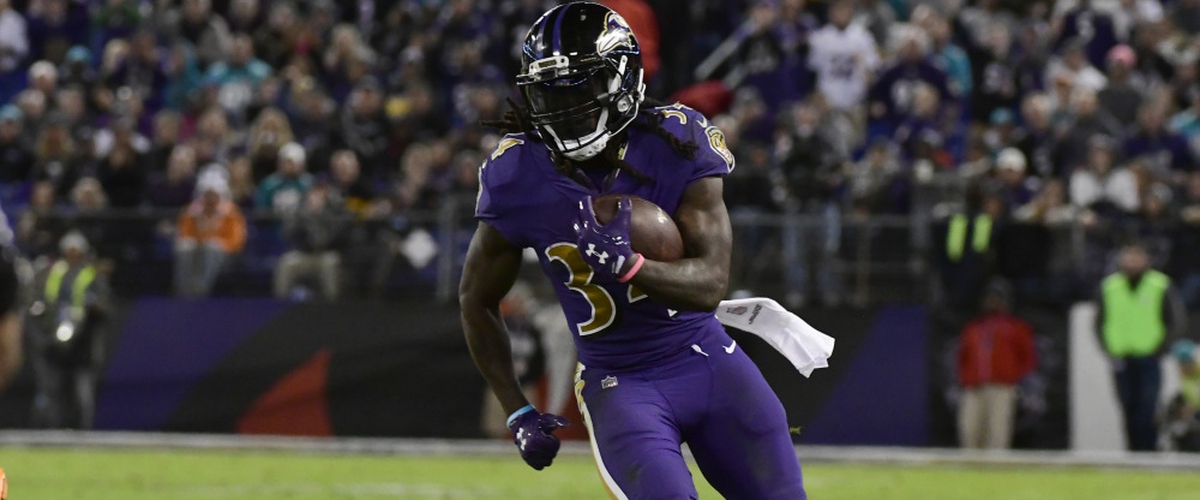 Collins is a week one mist-start as he faces, most likely, his easiest matchup of the year. The Bills were owned by running backs last season, allowing the most fantasy points, rushing yards, and touchdowns to opposing rushers. Baltimore should be in control of this game early leading to a heavy dose of the running game with Collins.
Royce Freeman, Denver Broncos (Home vs Seattle Seahawks)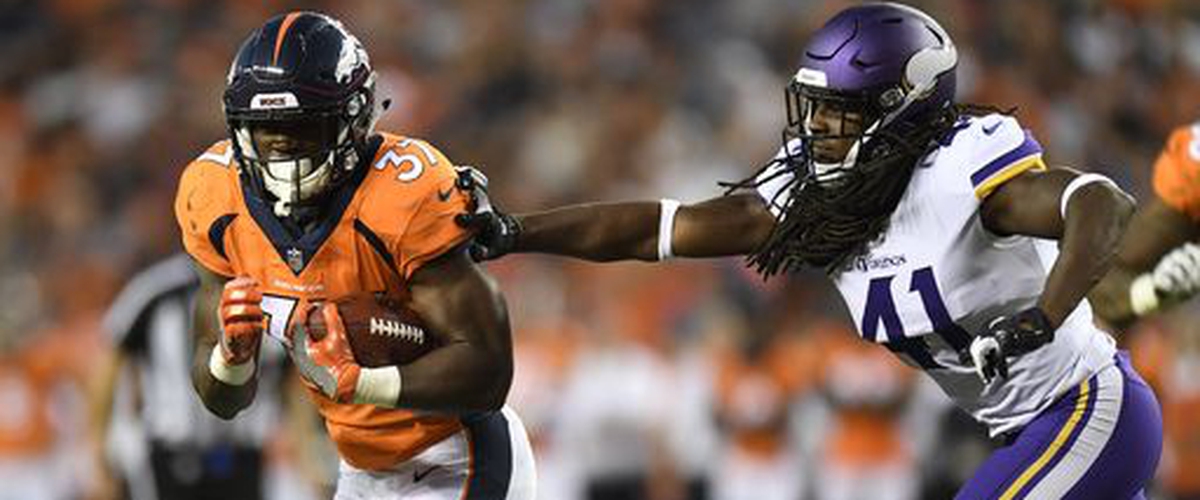 Rookie Royce Freeman has surprised a lot of non-Oregon Duck fans in winning the starting running back job in Denver this season. The only drawback on Freeman is that it'd be nice to see him more involved in the passing game, but he should have success against this no longer feared Seattle defense. Mike Clay said it best "Russell Wilson is the only reason we're not talking about the Seahawks as a viable candidate to pick first overall in the 2019 draft. Before you lash out, look at the roster and keep in mind Baldwin is hurting, Wright will miss time and Thomas is holding out."
Kenyan Drake, Miami Dolphins (Home vs Tennessee Titans)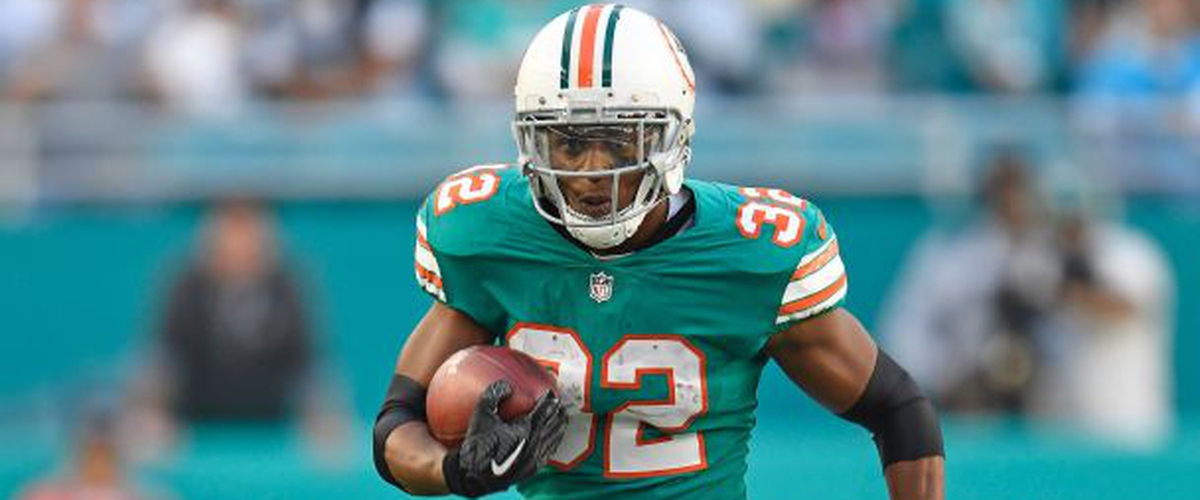 Drake is coming off a surprisingly good 2017 campaign, and he should open this season as the lead back ahead of Frank Gore, expected to handle at least 70 percent of the touches.. The Titans defense wasn't necessarily vulnerable to the run in 2017, but last season when Drake received 15 touches or more he scored at least 11 PPR points in each outing, with three games of at least 22 points.
*Week 1 RB Sleepers*
Peyton Barber, Tampa Bay Buccaneers (Away at New Orleans Saints):
Barber took the starting spot on the depth chart this preseason, and looks like a major sleeper ahead of his matchup with the Saints. The Saints defense struggled with stopping the run in 2017, allowing an average of 26.15 PPR points per game to opposing running backs on their home field. We consider Barber a starter for the Flex this week.
James Conner, Pittsburgh Steelers (Away at Cleveland Browns):
Barring something drastic happening it looks like Conner will be the starting running back in Sunday's season open in Cleveland. With star back Le'veon Bell sitting out with a contract dispute Conner will be in for a big workload. We think he's worth a low-end RB2 or Flex risk.
RUNNING BACK - SIT 'EM:
Alfred Morris, San Francisco 49ers (Away at Minnesota Vikings)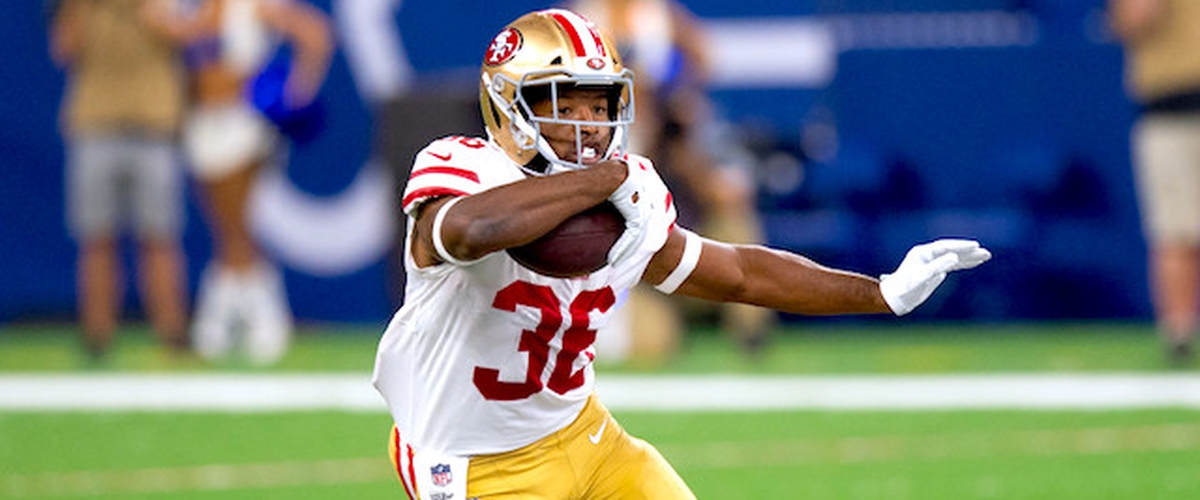 We are big Alfred Morris fans this year, he had his two best seasons under Kyle Shanahan and with Jerick Mckinnon lost for the season he'll be the main back for the 49ers. The only problem is that we don't like any 49ers this week on the road against a Vikings defense that allowed the fewest fantasy points and second-fewest rushing yards to running backs last year.
Chris Carson, Seattle Seahawks (Away at Denver Broncos)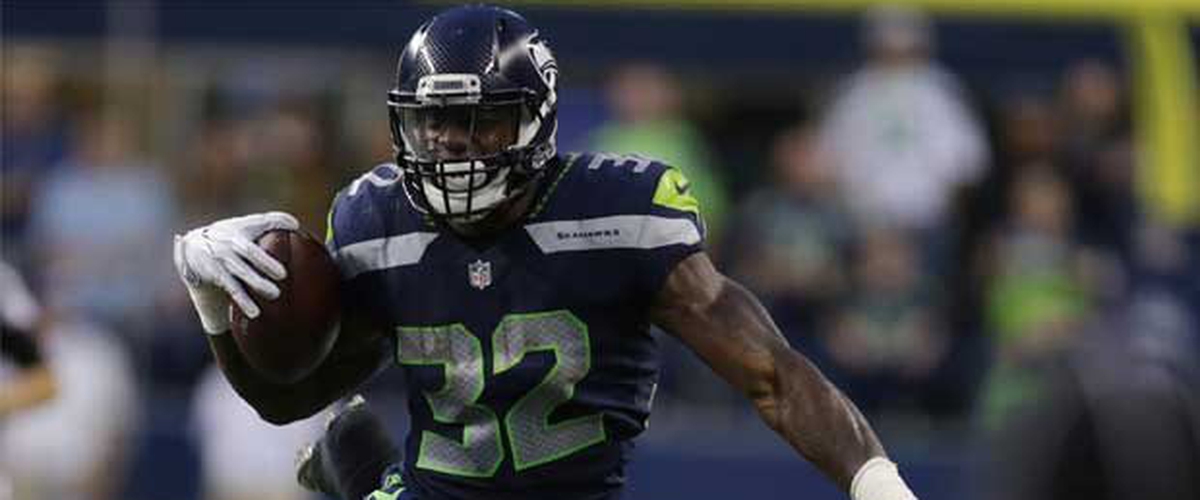 Carson missed the second half of last season with a leg injury, but locked up the Seahawks starting running back job with an excellent preseason. Even though Carson's role as an every down back is ideal, his matchup for Week 1 isn't far from it. Last season, the Broncos finished third in run-defense while surrendered the fifth-fewest fantasy points to running backs.
Marshawn Lynch, Oakland Raiders (Home vs Los Angles Rams)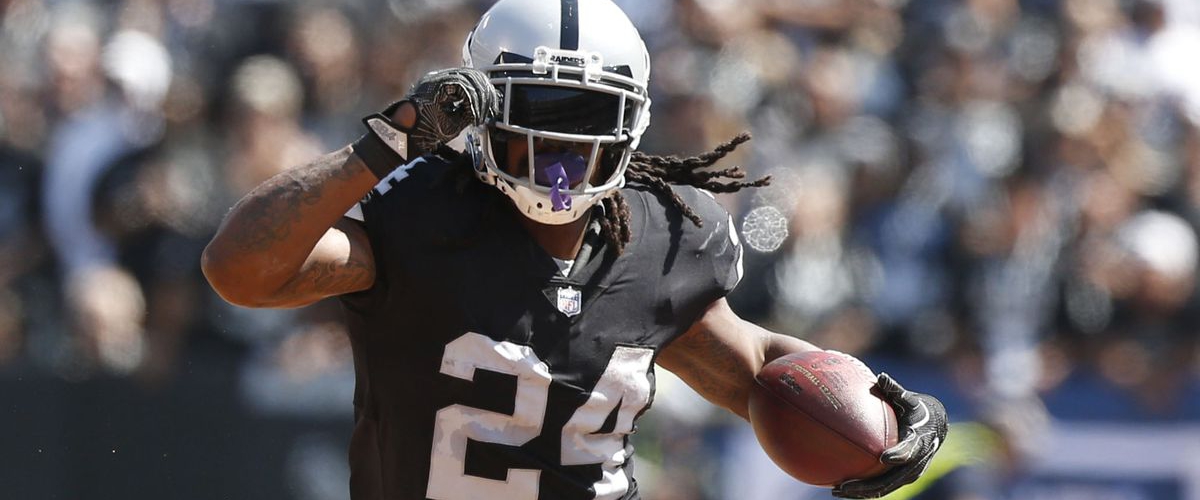 Lynch was red-hot to finish last year and his matchup versus the Rams defense looks favorable on paper as they allowed the fourth-most PPR points to running backs on the road last season, but the Rams beefed up their defensive front by adding former All-Pro Ndamukong Suh. Plus, we also think Oakland could find themselves behind in this game forcing them to go with more of an air attack limiting Lynch's carries.
WIDE RECEIVERS - START 'EM:
Chris Hogan, New England Patriots (Home vs Houston Texans)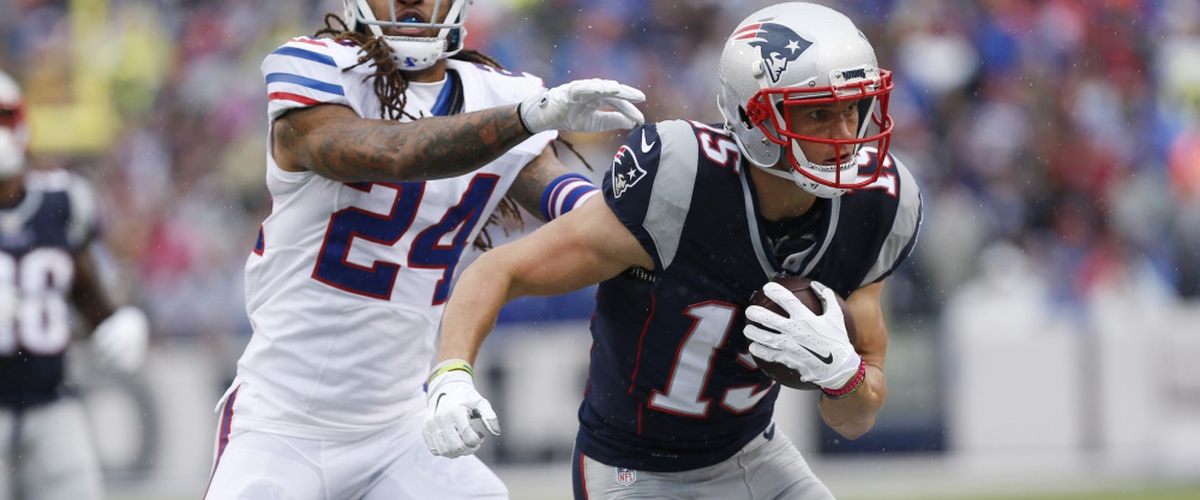 The storyline you've been hearing all offseason finally starts for Hogan with Cooks and Amendola gone, as well as Edelman out Hogan should see plenty of targets. He was outstanding last year against the Texans logging four catches for 68 yards and two touchdowns with only six targets. He's a breakout candidates for a lot of analysts this season, and we expect him to start off his season well at home.
Cooper Kupp, Los Angles Rams (Away at Oakland Raiders)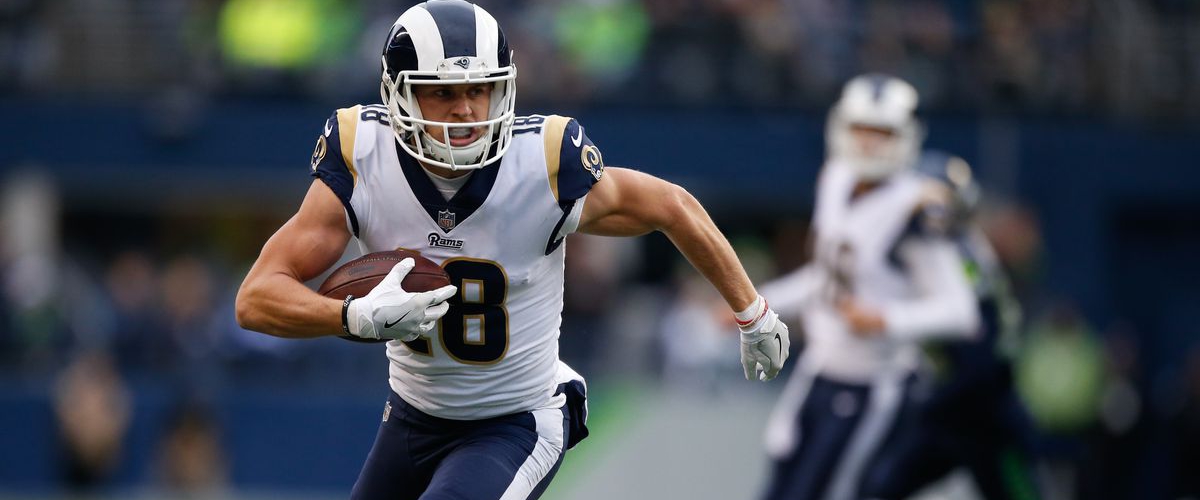 In August, Jason La Canfora reported that Kupp was dominating the joint practices with the Ravens. He and quarterback Jared Goff apparently have "something special" with their rapport. Last season Kupp led the Rams in targets and red-zone targets and has a higher ceiling for touchdowns in a high-octane passing offense. With that being said, the Raiders have a bottom-barrel secondary that ranked 30th in pass-defense last year and they've only gotten worse. This is a perfect matchup for Kupp owners.
Golden Tate, Detroit Lions (Home vs New York Jets)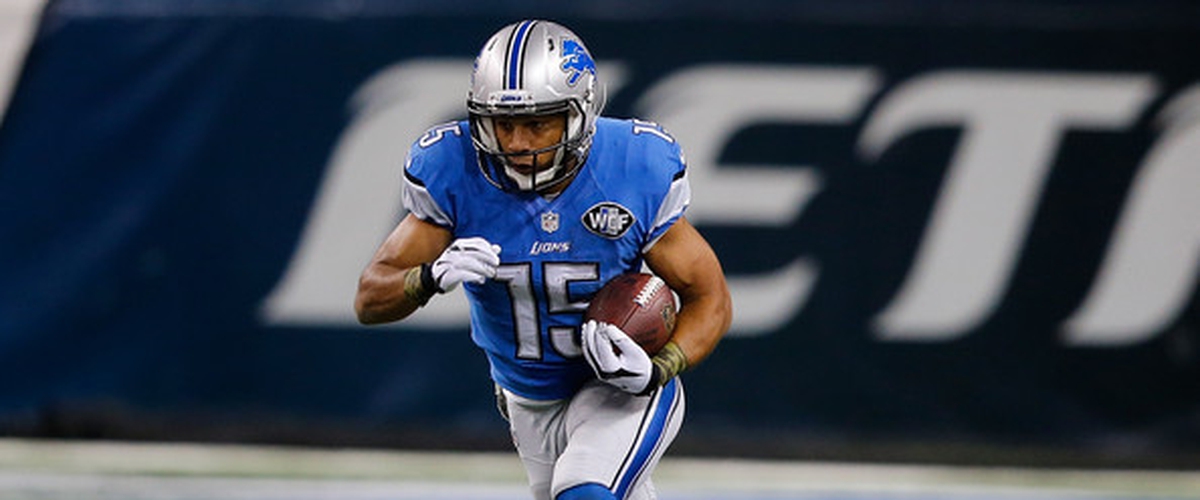 Tate, and really any Detroit Lions receiver, should be in your starting lineup in their week 1 matchup with the Jets. Tate will see nickel corner Buster Skrine more often than not so expect the Golden Tate to be peppered with targets. Tate has three outings with at least 15 PPR points in his past five home games, he also has at least 13 PPR points in two career games versus the Jets.
*Week 1 WR Sleepers*
Will Fuller V, Houston Texans (Away at New England Patriots):
In four games with quarterback Deshaun Watson last season, Fuller averaged 20.3 PPR points and had at least 14 PPR points in each game. The Texans should be down in this game, and have to take to the air in order to catch up. If Fuller doesn't score, he might not do much, but hey that's the nature of a sleeper!
John Ross, Cincinnati Bengals (Away at Indianapolis Colts)
Ross has a high ceiling and low floor, look for Dalton to take a couple of shots to Ross down the field against the Colts lackluster defense. Ross had a big play this preseason for a 57-yard touchdown versus the Bills so hope for more of the same in Week 1.
WIDE RECEIVERS - SIT 'EM:
Kelvin Benjamin, Buffalo Bills (Away at Baltimore Ravens)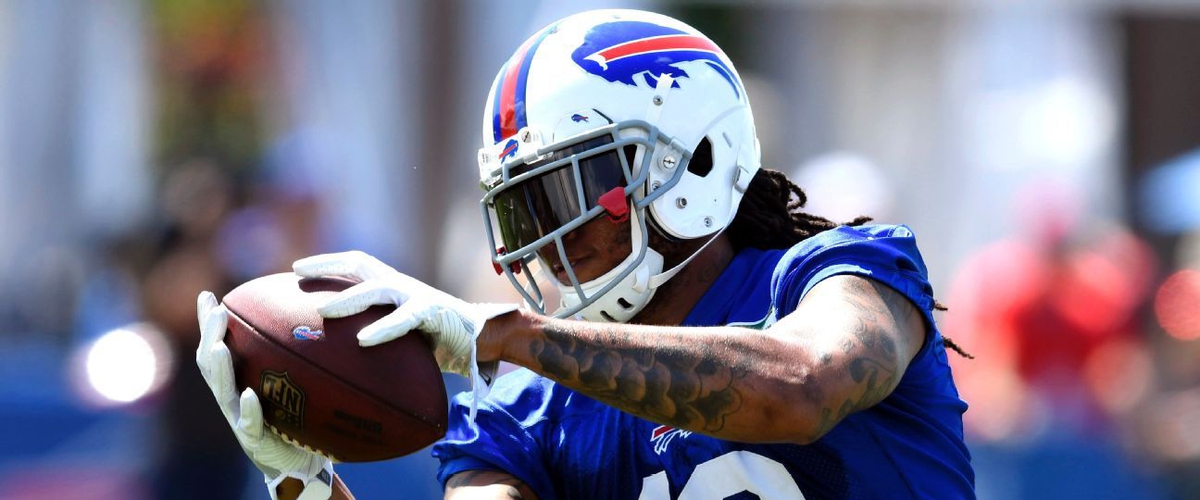 Benjamin's stock couldn't be much lower right now being the top wide receiver in an offense ran by turn-over machine Nathan Peterman. Benjamin will also have to face a formidable Ravens pass defense that finished as a top-10 unit in 2017. Benjamin isn't worth the risk this week.
Josh Gordon, Cleveland Browns (Home vs Pittsburgh Steelers)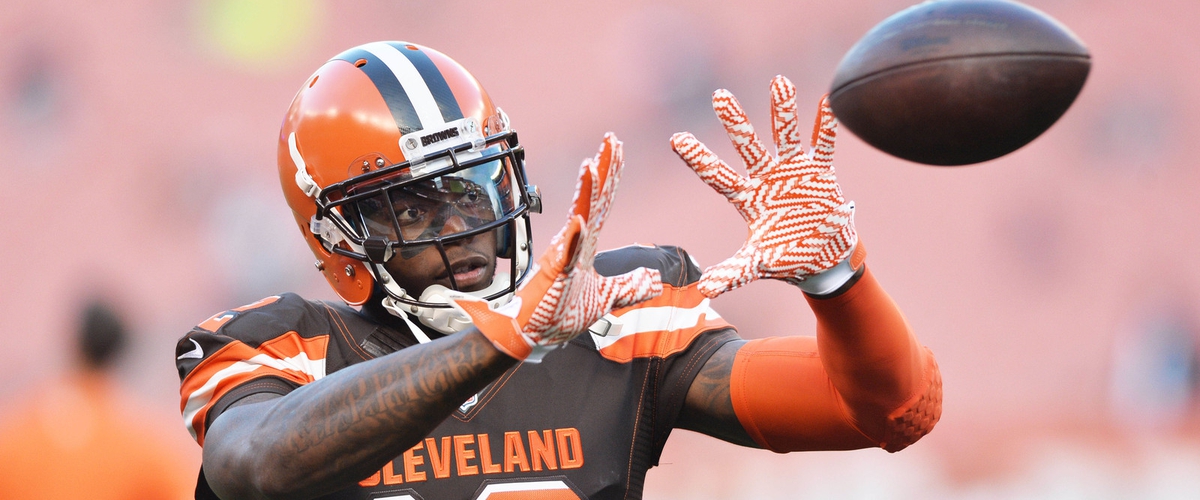 We're massive fans of Brown's receiver Josh Gordon, we think he has the potential to be a league winner for some fantasy teams this year, but he won't put up big numbers in Week 1. Cleveland has announced that Gordon will on a pitch count this week and have actually listed rookie receiver Antonio Callaway ahead of Gordon on the depth chart.
Sammy Watkins, Kansas City Chiefs (Away at Los Angles Chargers)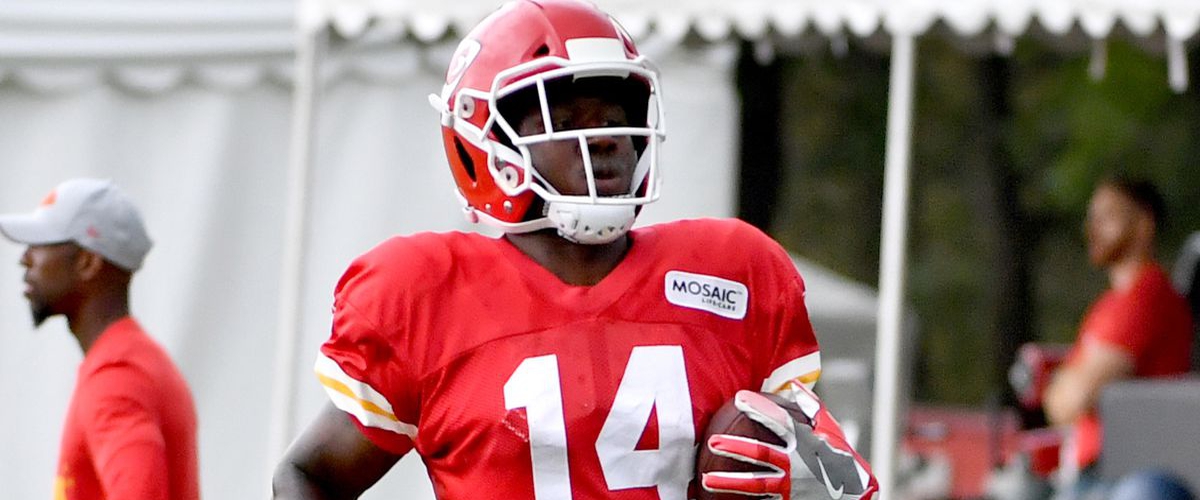 We've never been too high on Sammy Watkins throughout his career as it's been pretty underwhelming thus far, especially from a fantasy perspective. We don't expect anything to change this year in Kansas City, Watkins is the number three receiver behind both Tyreek Hill and Travis Kelce. Sometimes he's even going to be the fourth option behind Kareem Hunt and this matchup with the Chargers is brutal, they were ranked ninth in pass-defense a year ago and allowed the eighth-fewest fantasy points to opposing wide receivers. Bench Watkins for sure.
TIGHT ENDS - START 'EM:
Trey Burton, Chicago Bears (Away at Green Bay Packers)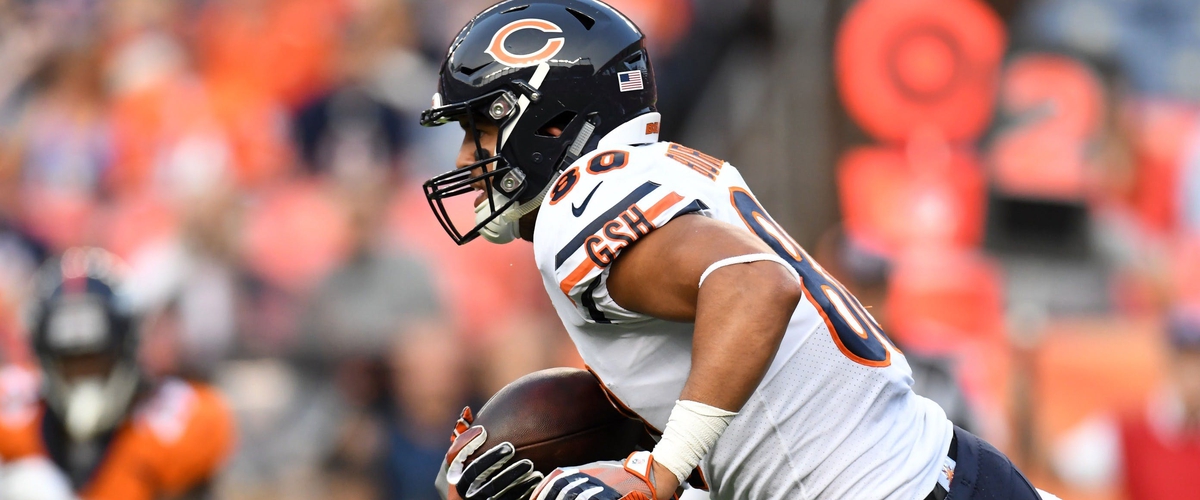 Burton is one of the most popular breakout tight ends in fantasy football this year, his average draft position rose throughout the preseason as he became quarterback Mitchell Trubisky's favorite target. Expect Trubisky to lean on Burton early and often in this road game against a decent Packers defense.
Austin Seferian-Jenkins, Jacksonville Jaguars (Away at Giants)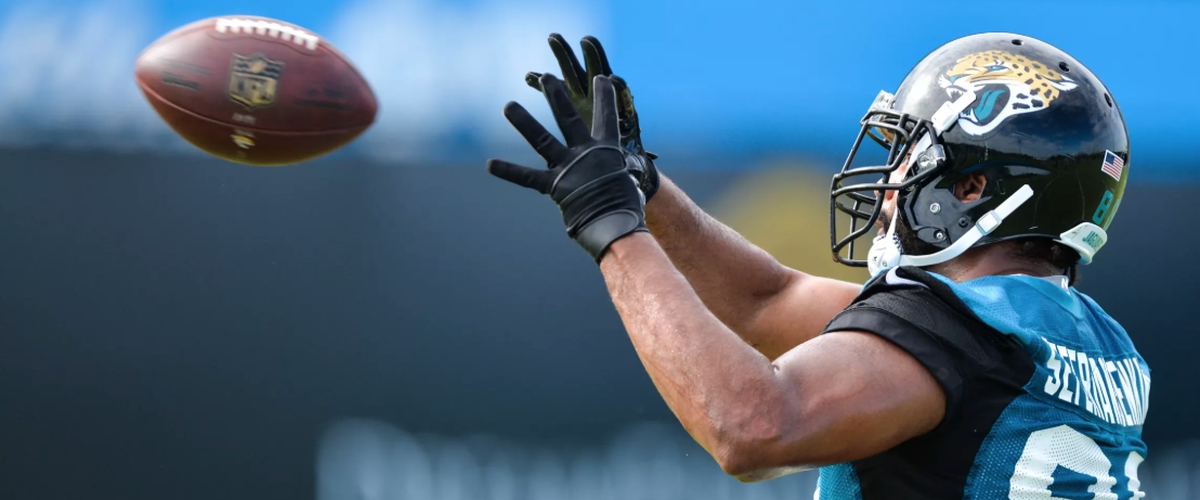 If Seferian-Jenkins can play this week, he'll enjoy a glorious matchup versus a pathetic Giants defense. The Giants were dead last in essentially every statistical category versus opposing tight ends last year and not much has changed coming into the new season. Keep an eye on the injury report, and if ASJ plays, he's a must start!
*Week 1 TE Sleeper*
Vance McDonald, Pittsburgh Steelers (Away at Cleveland Browns):
The Browns allowed the fourth-most fantasy points and second-most touchdowns to tight ends last season. McDonald was targeted 16 times in the Divisional Round game last postseason and is expected to be the Steelers' main passing option at tight end, but McDonald's problem has always been health. Keep an eye on the injury report for him as well.
TIGHT ENDS - SIT 'EM:
Evan Engram, New York Giants (Home vs Jacksonville Jaguars)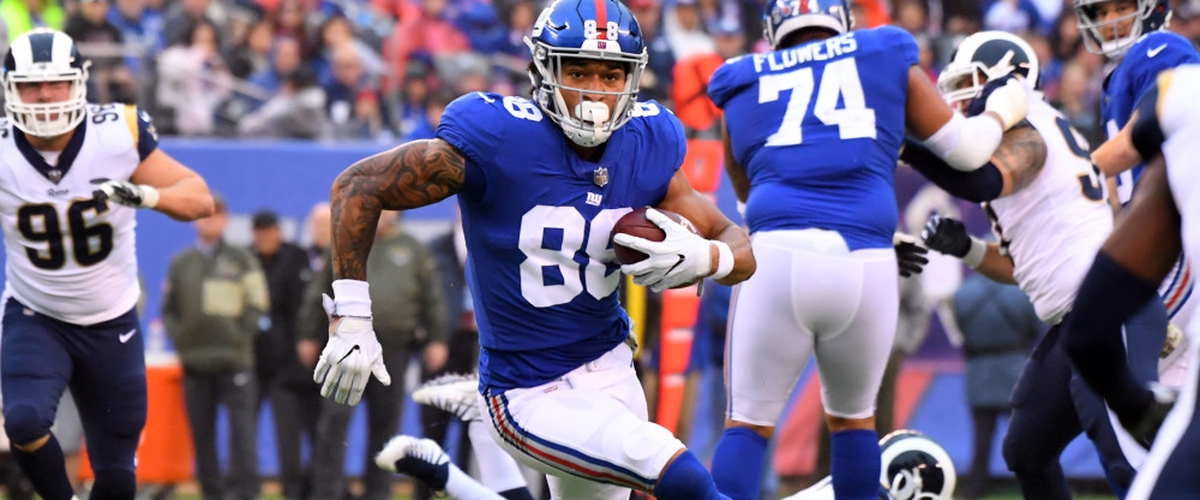 Our best advice would be to avoid Evan Engram like the plague, he was able to have a very successful rookie year, but he was truly quarterback Eli Manning's only weapons. This season the Giants will return now healthy wide-outs Odell Beckham Jr. and Sterling Shepard as well as drafting Saquon Barkley with the second overall pick. This all means that Engram's targets are set to drastically drop from last year when he only trailed Travis Kelce in tight end targets.
Cameron Brate, Tampa Bay Buccaneers (Away at New Orleans Saints)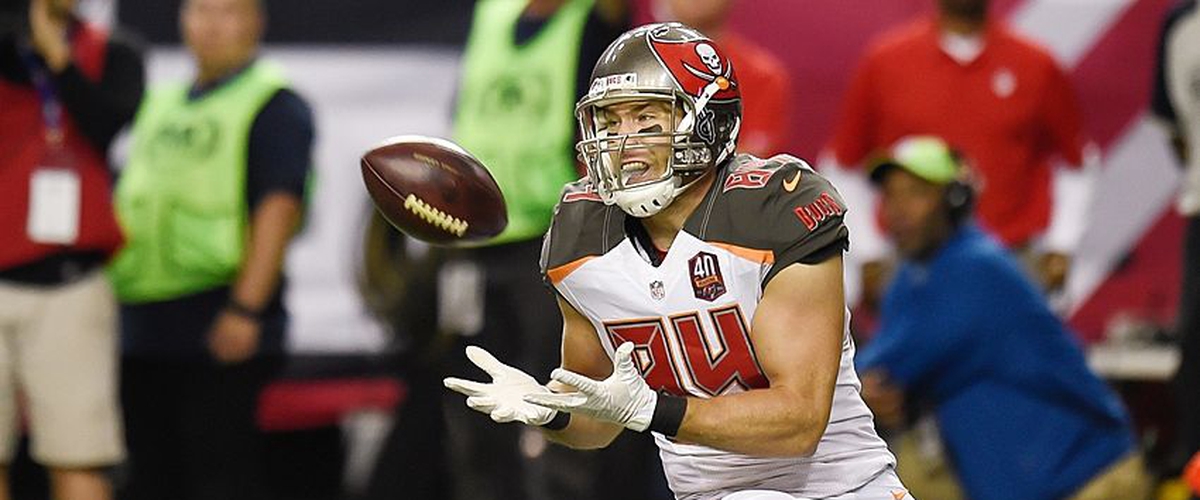 Brate hasn't had much success in his career against New Orleans, with only one touchdown in six career games. With no Jamis Winston and a Saints defense that allowed the second-fewest PPR points to opposing tight ends in 2017. We don't expect a lot from Brate in this tough road matchup.
D/ST - START 'EM:
Baltimore Ravens - (Home vs Buffalo Bills): The Ravens have the chance to be the top scoring defense this week as The Bills are starting quarterback Nathan Peterman who threw five interceptions in one half last year. I expect the Ravens to be all over Peterman and force a couple turnovers, we think the Ravens defense gets a touchdown.
New Orleans Saints - (Home vs Tampa Bay Buccaneers): The Saints defense has the chance to be one of the better units in fantasy football this season. It starts with a mouth-watering home matchup against the Jameis Winston-less Tampa Bay Buccaneers.
D/ST - SIT 'EM:
Houston Texans - (Away at New England Patriots): Houston should have one of the best defenses in fantasy this year with JJ Watt's return, but it's tough to look past a brutal matchup on the road against the Patriots. The last time these teams met, Brady scorched them for 378 yards passing and five touchdowns.
Chicago Bears - (Away at Green Bay Packers): Chicago just made the massive addition of Khalil Mack and even though their defense now boasts some of the most talented players in the league it's still difficult to promote them on the road against Aaron Rodgers who has thrown 14 touchdowns in his last four home games against the Bears.
KICKER - START 'EM:
Matt Prater, Detroit Lions (Home vs New York Jets): Prater will be back in the familiar confines of Ford Field this week against a Jets defense loaded with question marks. Anticipate Matthew Stafford and the offense to move the ball easily and allow Prater chances to score.
Chris Boswell, Pittsburgh Steelers (Away at Cleveland Browns): Boswell should have a solid start against an improved Browns defense that will keep the Steelers from dominating the red zone. That sets up Boswell for more opportunities score produce.
KICKER - SIT 'EM:
Sebastian Janikowski, Seattle Seahawks (Away at Denver Broncos): We think it would be wise to avoid the legend Janikowski this week as the Broncos allowed just 3.13 fantasy points per game to opposing kickers at home in 2017.
Harrison Butker, Kansas City Chiefs (Away at Los Angles Chargers): Butker was one of the more effective kickers last season, and figures to produce again in 2018. He could have a slow start, however, as the Chargers posses one of the league's most talented defenses letting kickers averaged just 6.25 fantasy points against them last year.
Thanks for taking the time to read our Start 'Em/Sit 'Em and we hope it will help you out in your fantasy games this week, as always feel free to tweet us any fantasy football questions you have