Week 11: Start 'Em/Sit 'Em
Alright we're back again for another round of predictions for Week 11. It's coming down to the home-stretch in fantasy football leagues where some of you need to win all your remaining games to even have a hope of getting in the playoffs. We're here to help give you the best chance to win so lets jump right in:
QUARTERBACK - START 'EM:
Dak Prescott, Dallas Cowboys (Away at Atlanta Falcons)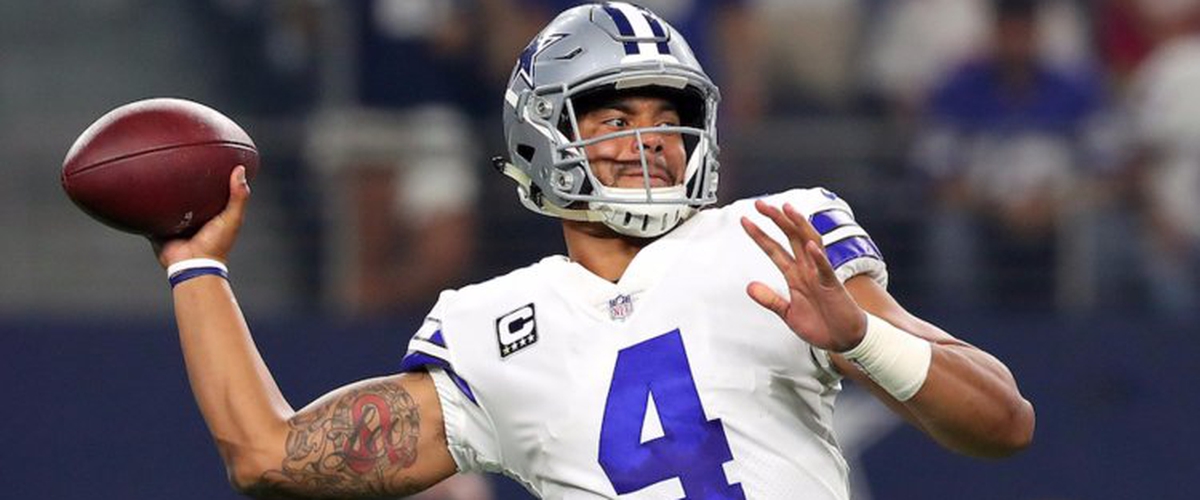 Dak Prescott and the Cowboys offense has been surprisingly hot over the past few weeks. Over the last five weeks Prescott has only failed to finish outside the Top-10 of fantasy quarterbacks one time. Couple that with the fact that the Falcons have allowed an average of over 22 points a game to opposing quarterbacks over the last five weeks and Prescott is looking like an outstanding streaming option.
Jared Goff, Los Angeles Rams (Home vs Kansas City Chiefs)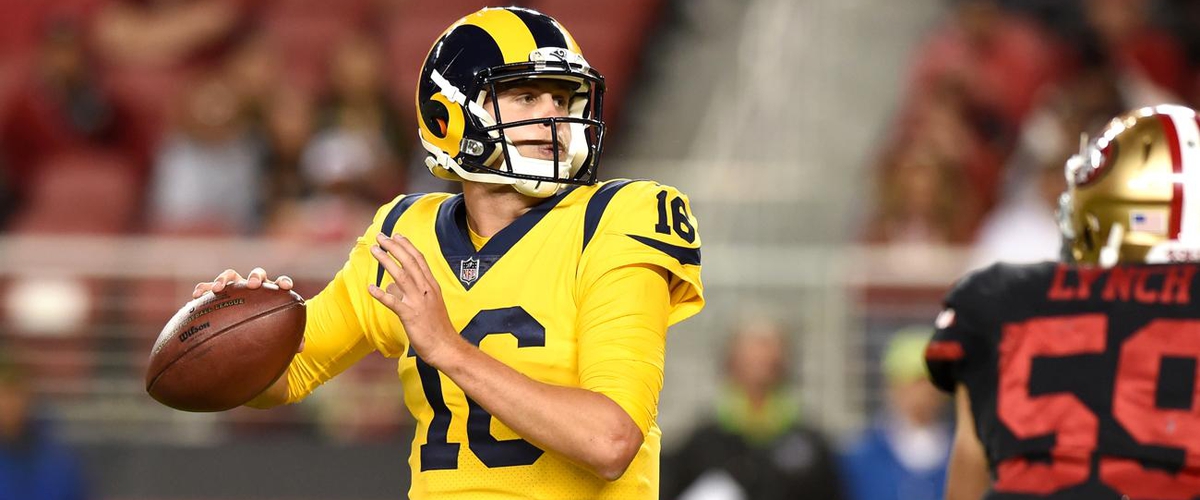 Jared Goff is averaging over 25 fantasy points a game over the last three weeks and this week's Monday Night showdown against the Chiefs should be another high-scoring affair. Kansas City's defense has been much improved the past few week, but we still like Goff to go over 25 points again this week.
Carson Wentz, Philadelphia Eagles (Away at New Orleans Saints)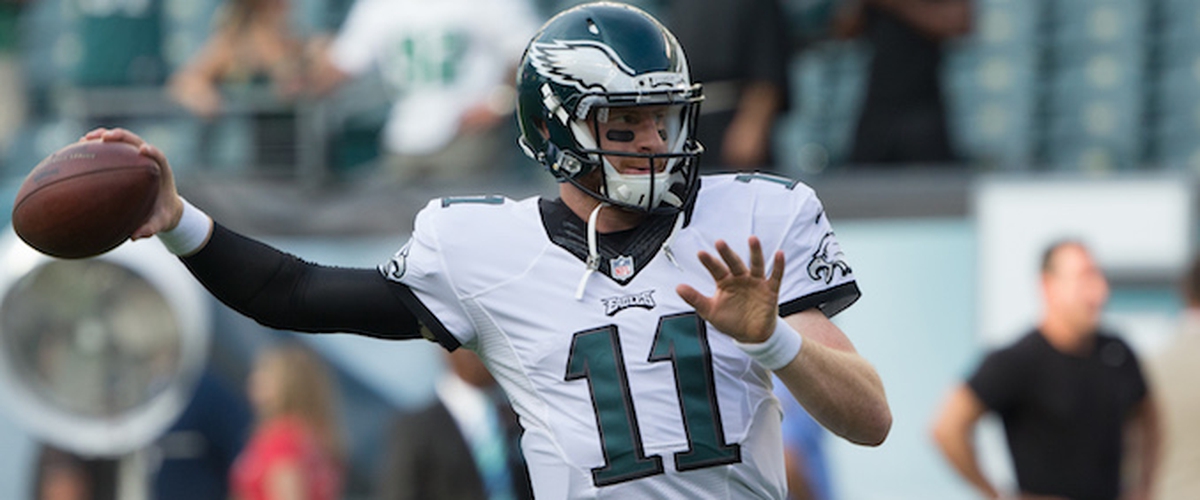 Carson Wentz has been able to shake off any rust extremely quick as he's averaged 21.6 points through is last six games. The Eagles have a great matchup here against a Saints defense that's given up the 28th most passing yards all season. We like Wentz to go above his average even on the road.
*Week 11 QB Sleepers*
Marcus Mariota, Tennessee Titans (Away at Indianapolis Colts): Mariota has put up two straight 22 point games and the Titans have a much more favorable matchup this week than either of the previous two (Cowboys/Patriots). The Colts don't exactly have an iron curtain defense, but we could see this matchup becoming high scoring.
Lamar Jackson/RG3, Baltimore Ravens (Home vs Cincinnati Bengals): Whoever starts for the Ravens this week is going to do much better than a lot of people will probably expect. The Bengals have one of the worst defenses in the league and John Brown is a reliable pass-catcher. We could see either one of these guys going for over 20 points.
QUARTERBACK - SIT 'EM:
Kirk Cousins, Minnesota Vikings (Away at Chicago Bears)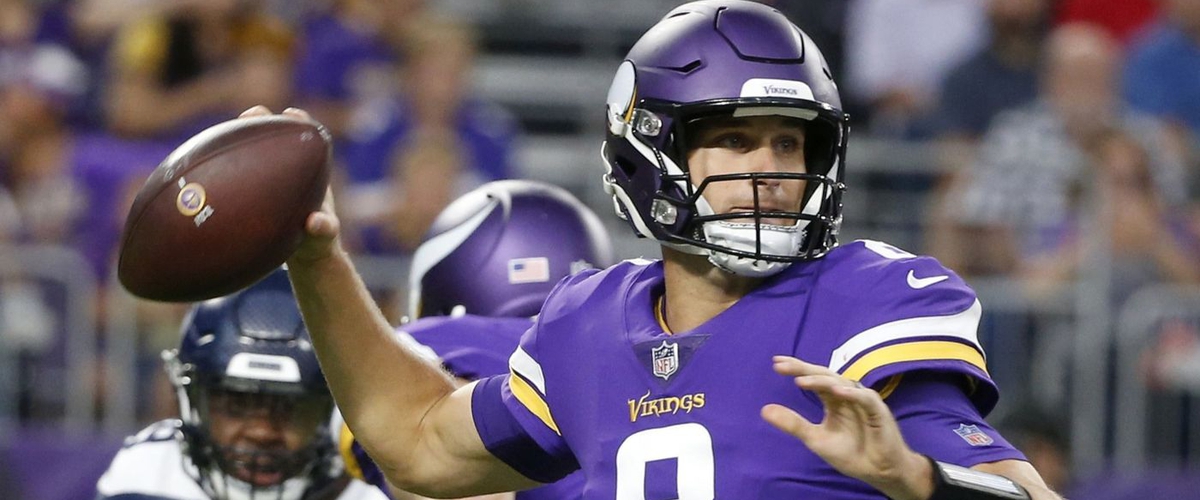 Kirk Cousins has been a disappointment to fantasy owners this season especially since he's only averaged 15 fantasy points per game over the last five weeks. Sunday's matchup doesn't get any easier as the Bears boast one of the top defenses in the league. We're fading Cousins on the road this week and you should too.
Philp Rivers, Los Angeles Chargers (Home vs Denver Broncos)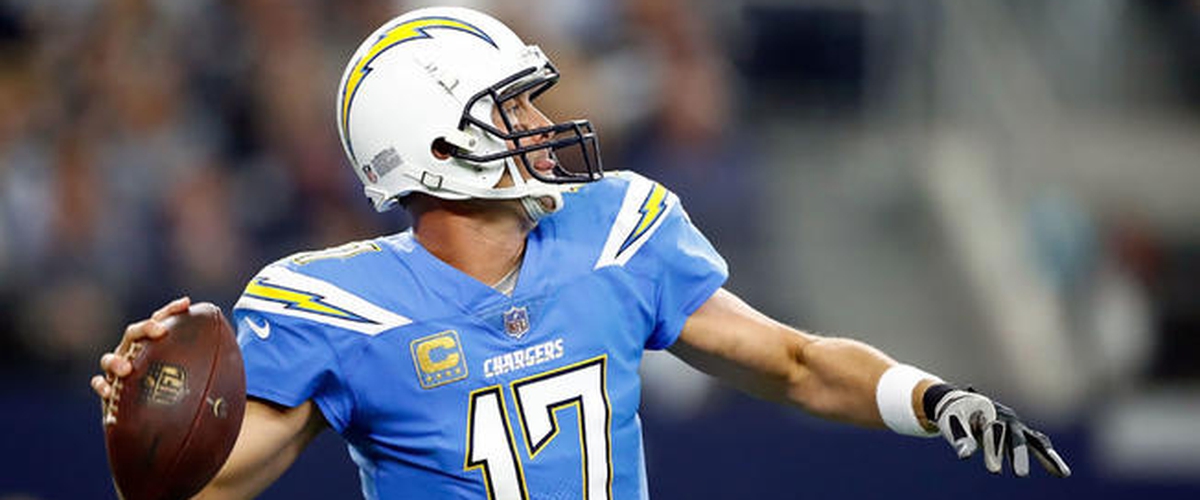 Even at home Philip Rivers and the Los Angeles Chargers face a tough test against a Denver defense that comes into this matchup ranked Top-10 in passing defense in 2018. Also, the only two games last season in which Rivers failed to throw for over 200 yards were both against the Broncos. Temper your expectations if you start Rivers at home.
Andy Dalton, Cincinnati Bengals (Away at Baltimore Ravens)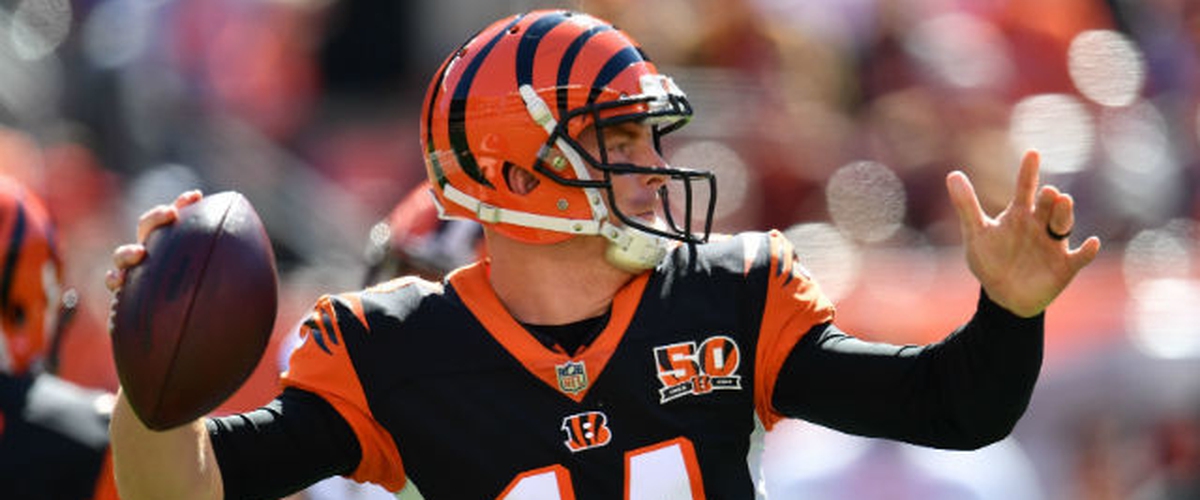 Andy Dalton and the Bengals offense simply aren't the same without A.J. Green on the field. Last week against a miserable Saints defense Dalton was only able to post 153 passing yards for one touchdown and two interceptions. This week, the Bengals travel to Baltimore to face a mean Ravens defense that will suffocate Dalton and the Bengals. Leave your the Red-Rifle at home this week everyone.
RUNNING BACK - START 'EM
Alex Collins, Baltimore Ravens (Home vs Cincinnati Bengals)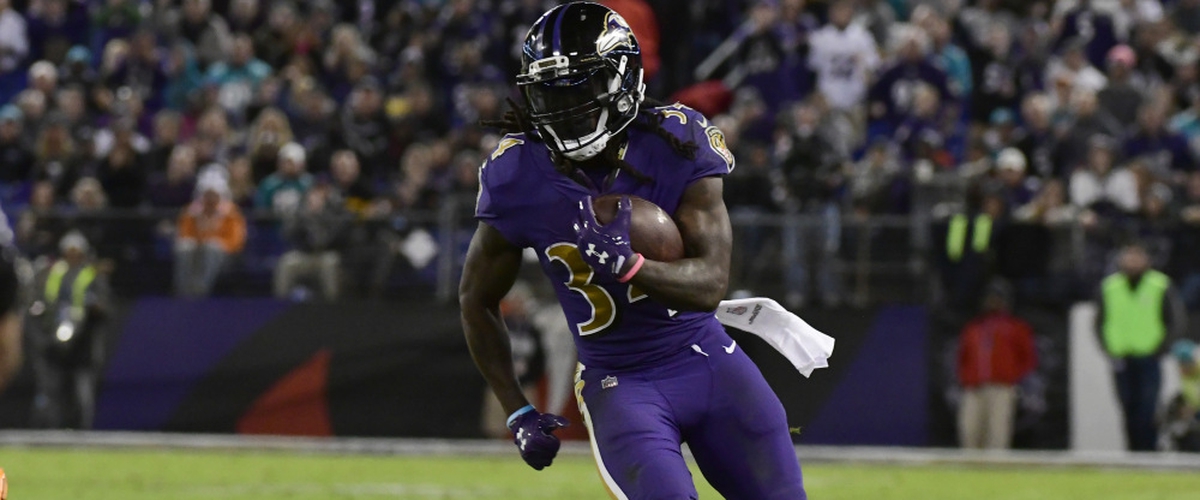 Alex Collins should see plenty of work this week with Joe Flacco presumably out of action and either Lamar Jackson or Robert Griffen III will lead the Ravens offense. The Bengals obviously know this too, but we don't think they'll be good enough to stop him as the Bengals have given up the third most rushing yards this season.
Doug Martin, Oakland Raiders (Away at Arizona Cardinals)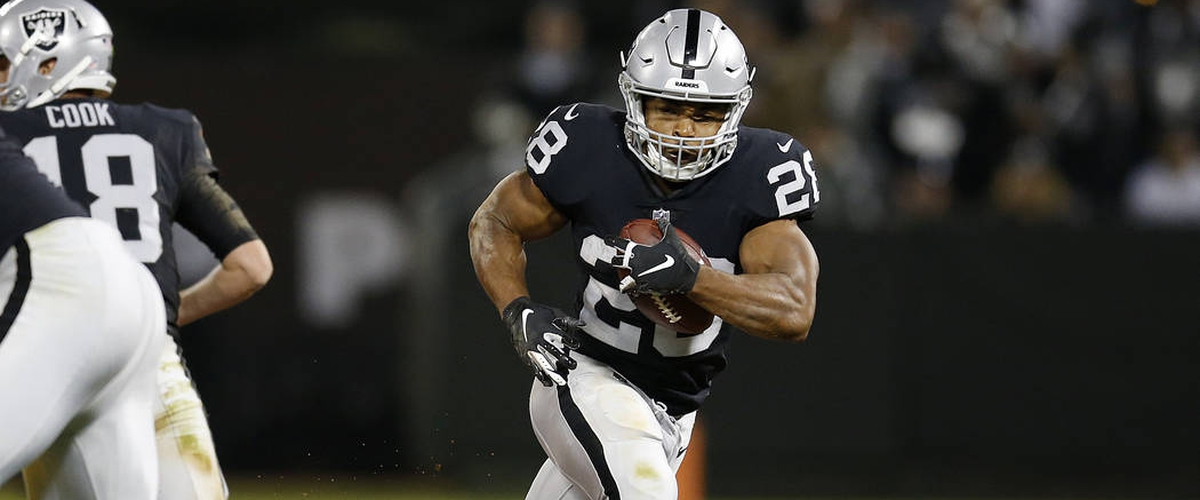 Doug Martin doesn't quite have the same knack at finding the end-zone that Marshawn Lynch does, but Martin has done decent in his back-up duties so far this season. Martin could be set for a big week though as the Cardinals let up a massive 4.5 yards per carry. If the workload is there we like Martin to have some success.
Phillip Lindsay, Denver Broncos (Away at Los Angeles Chargers)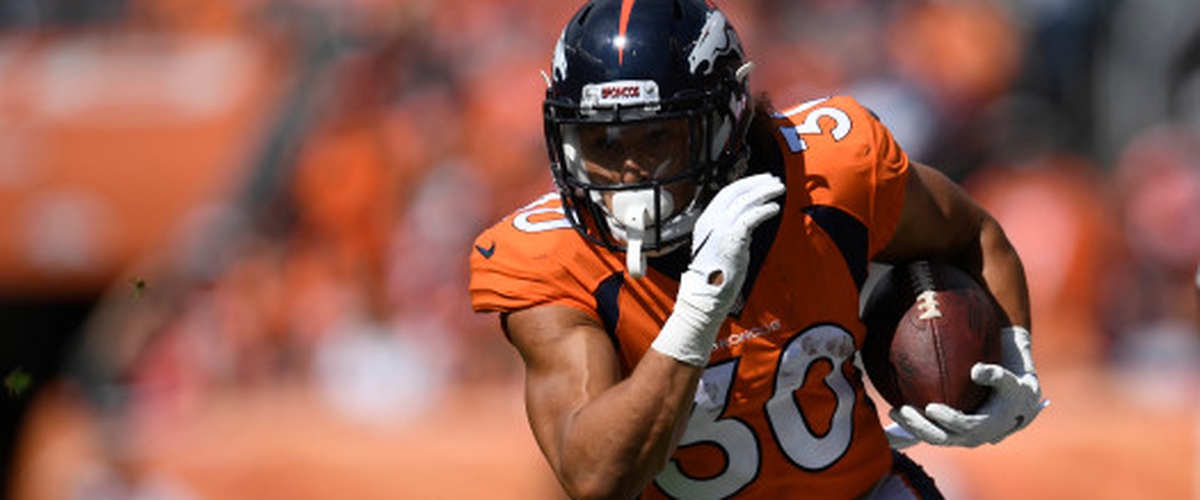 Phillip Lindsay has probably been the top free agent pick-up this season sans James Connor. We trust Lindsay this week even with Royce Freeman returning from injury and a tough road matchup against the Chargers. Lindsay is a must-start in all leagues.
*Week 11 RB Sleepers*
DIon Lewis, Tennessee Titans (Away at Indianapolis Colts): Lewis had back to back 20 point games before being held in check by his former employers last week. The positive of that game was that Dion Lewis still had more touches than Derrick Henry which will be the case going forward as well. The Colts have been susceptible to pass-catching running backs so watch out for Lewis to shine this week.
Theo Riddick, Detroit Lions (Home vs Carolina Panthers): Riddick has essentially been a wide-receiver since Golden Tate was traded, he's a nice flex play this week especially in PPR leagues. The Panthers will be playing hard after getting torched on the road by the Steelers on prime time, but we think Riddick still finds the end-zone.
RUNNING BACK - SIT 'EM:
Adrian Peterson, Washington Redskins (Home vs Houston Texans)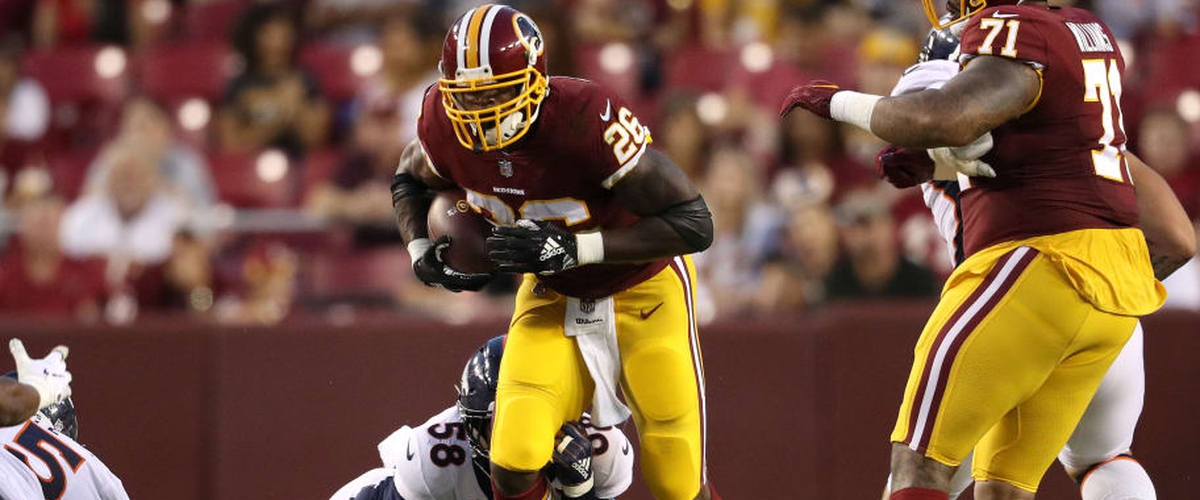 Adrian Peterson has only scored over 10 points in two of his last six games, part of that is due to injuries along the Redskins offensive line. This week's matchup against a mean Texans front seven doesn't bode well for Peterson and the Redskins.
Austin Ekeler, Los Angeles Chargers (Home vs Denver Broncos)
Ekeler had a season-low three touches in last weeks game against a miserable Raiders defense. If any, that was the game the Ekeler should have seen some production but this is clearly Melvin Gordon's backfield. We don't expect much out of Ekeler against a tough Broncos defense.
Royce Freeman, Denver Broncos (Away vs Los Angeles Chargers)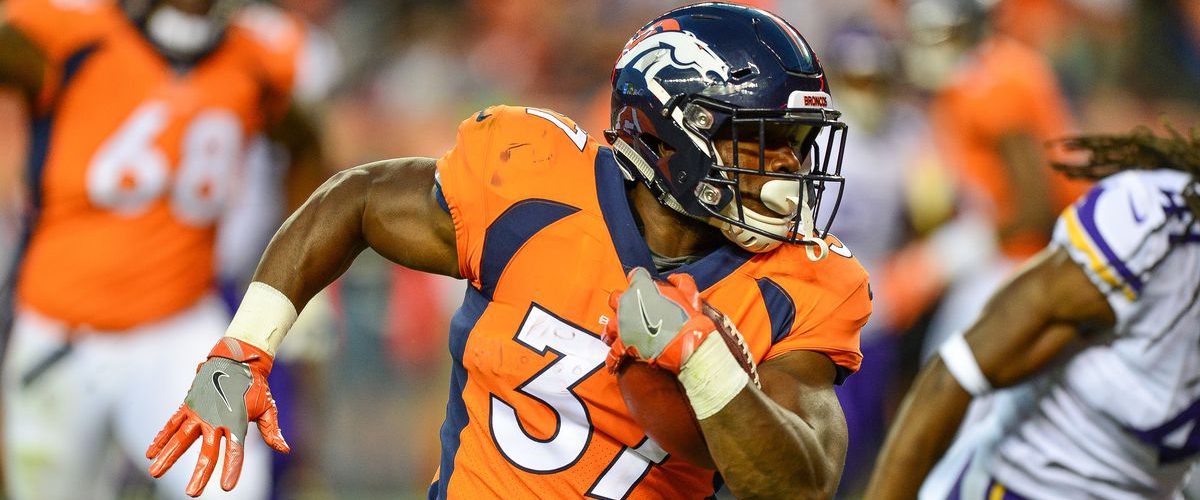 We're staying in Los Angeles for this one, but we simply never trust a player coming off of injury to have a big week. Especially when there's another guy (Phillip Lindsay) who's playing much better in that role. Freeman is a must-bench in any format for us this week.
WIDE RECEIVERS - START 'EM:
Amari Cooper, Dallas Cowboys (Away at Atlanta Falcons)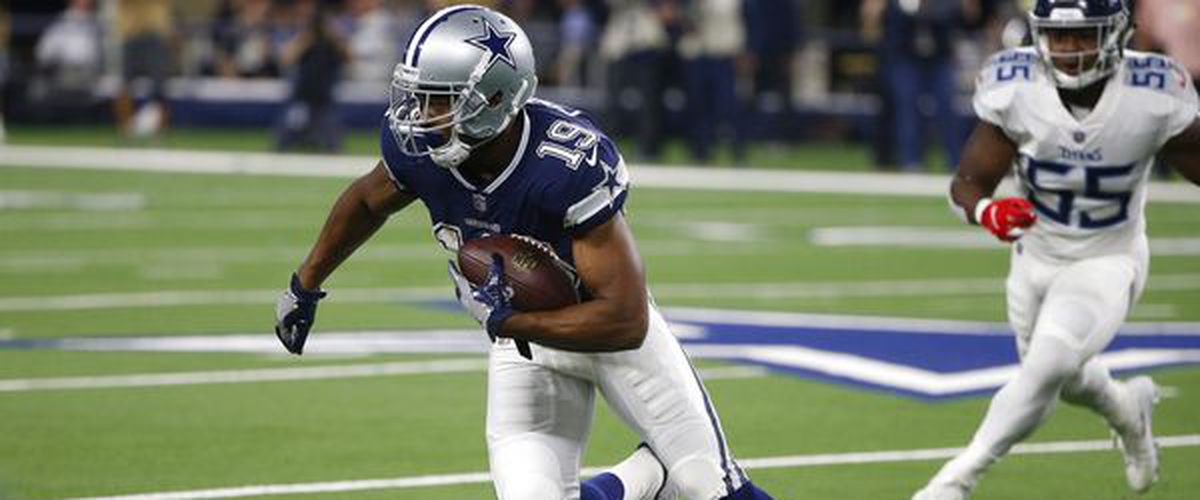 Amari Cooper has been utilized big time by the Cowboys so far seeing targets of 8 and 10 in his first two games. This week the Cowboys have a prime matchup against an Atlanta secondary that's been banged up all year. Expect Cooper to go for at least one touchdown today.
Robert Woods, Los Angeles Rams (Home vs Kansas City Chiefs)
Robert Woods has been one of the most consistent recievers in the league this year posting at least 70 recieving yards in every game this season. Woods should see a larger target-share with Cooper Kupp now lost for the season. We like Woods to grab a touchdown in a high scoring Monday Night game.
Larry Fitzgerald, Arizona Cardinals (Home vs Oakland Raiders)
Larry Fitzgerald has found new life now that Byron Leftwitch has taken over play-calling duties and the Cardinals have a prime matchup against a weak Raiders secondary. The Raiders rank 32nd in pass defense DVOA and Fitzgerald should be able to take advantage.
*Week 11 WR Sleepers*
Alshon Jeffrey, Philadelphia Eagles (Away at New Orleans Saints): The only reason we have Jeffrey as a sleeper is due to his lackluster performances over the past two weeks. He's a must-start this week though as the Eagles travel to New Orleans to take on one of the worst defenses in the league. Expect at least one score from the big man.
Tre'Quan Smith, New Orleans Saints (Home vs Philadelphia Eagles): In two home games since Ted Ginn's been injured, Tre'Quan Smith has five catches for 134 yards and three touchdowns. The Eagles secondary has been banged up and this might turn into a high scoring game.
WIDE RECEIVERS - SIT 'EM:
Demaryius Thomas, Houston Texans (Away at Washington Redskins)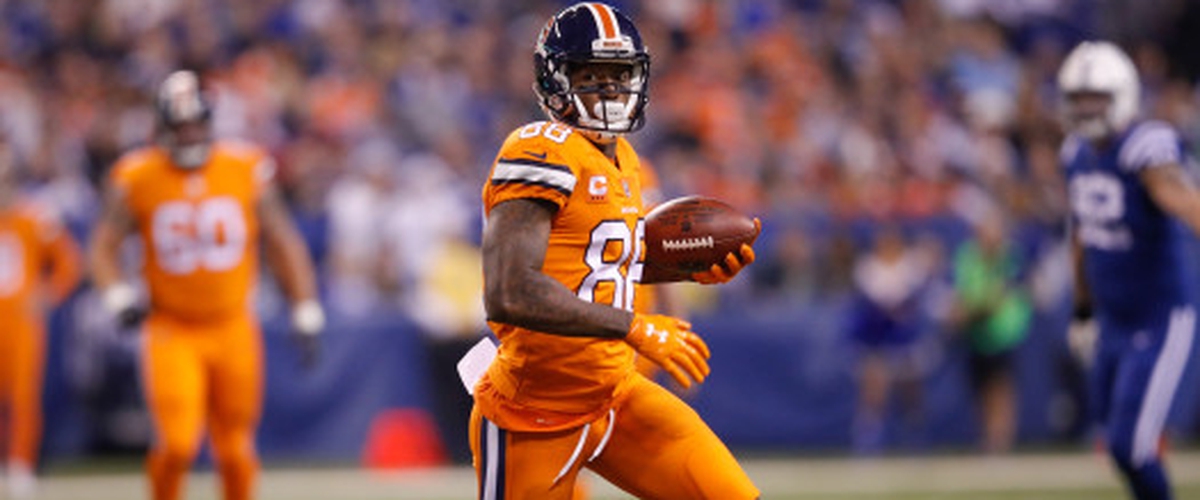 Thomas only saw three targets in his Texans debut and we don't expect much to change this week against the Redskins. Washington plays at one of the slowest paces in the league to try and mask their poor offense. Washington also surprisingly possess one of the leagues strongest defenses. Hopkins will still get his share of points but we don't see much coming Thomas' way.
Michael Crabtree, Baltimore Ravens (Home vs Cincinnati Bengals)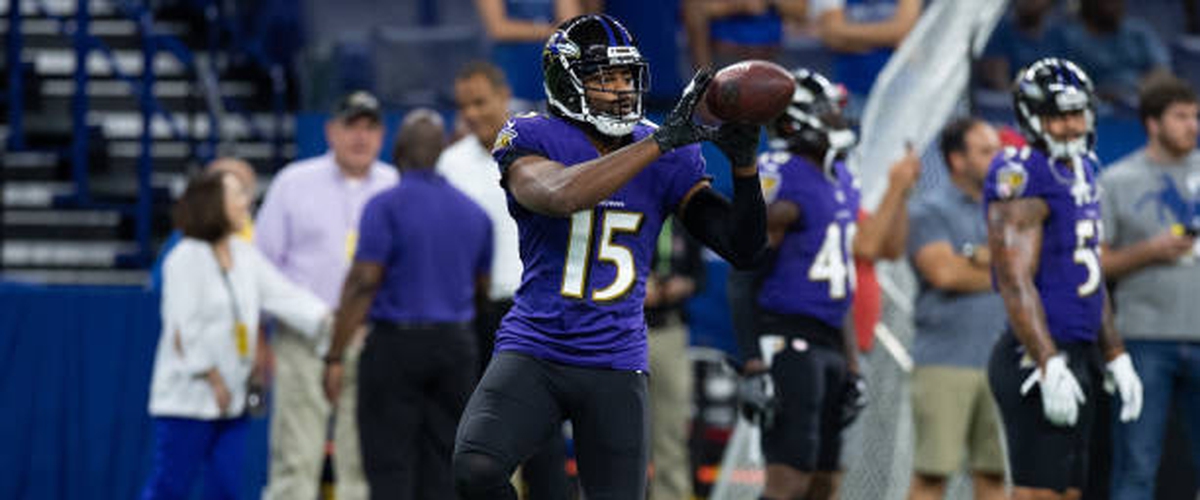 This might look like an appealing matchup on paper, but it's hard to know what to expect from Lamar Jackson in his first start. We would imagine that he'll heavily rely on the strong hands of John Brown so we'd be extremely careful when it comes to Crabtree this week.
Calvin Ridley, Atlanta Falcons (Home vs Dallas Cowboys)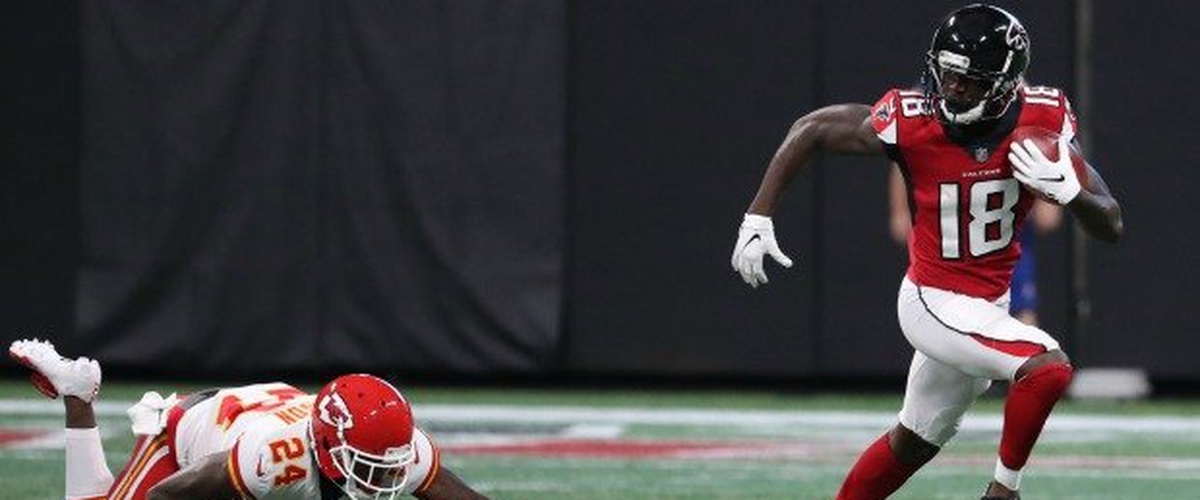 Ridley is a massive touchdown-or-bust option this week which could happen if this turns into a high-scoring game. We still think the Dallas defense is going to hold him in check as they've been outstanding against outside receivers this season. Be cautious with Ridley.
TIGHT ENDS - START 'EM:
Austin Hooper, Atlanta Falcons (Home vs Dallas Cowboys)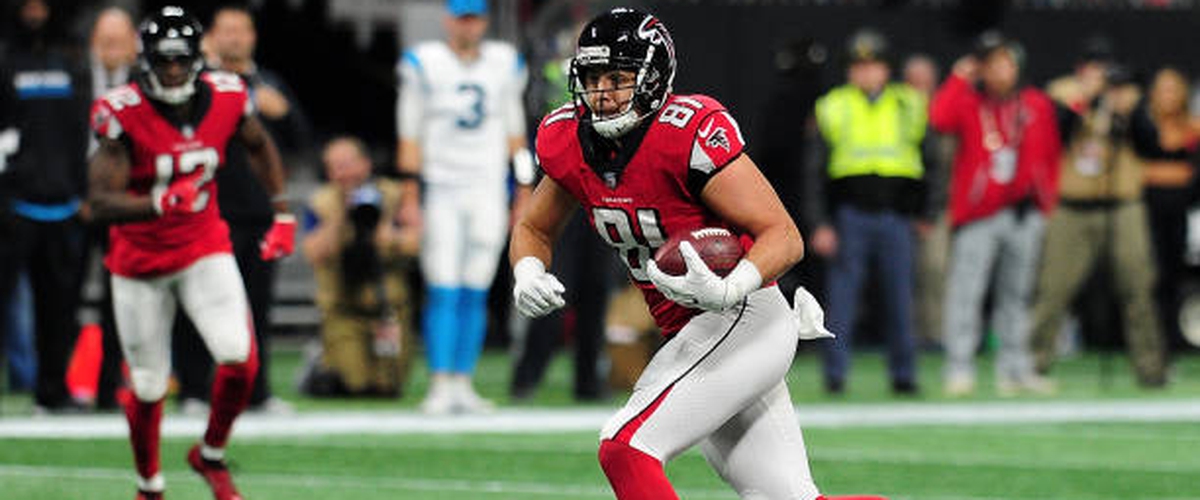 We had Hooper as a starter last week and he didn't disappoint, and the Cowboys are another team highly vulnerable to the tight end position allowing multiple scores over past two weeks. Last week Zach Ertz put up 14 catches for 145 yards and two touchdowns. Hooper is a must-start!
*With so many teams on bye and injuries to the tight end position we're just going with one Start 'Em in this section and no sits this week*
We hope you enjoyed another edition of our weekly Start 'Em/Sit 'Em column. Good luck in all your games this week and if you have any questions feel free to tweet us