LeBron, Kwahi, and Paul, Oh My!
As the season is near end, we have a great offseason before us.
Why these are the most talked about trio that may have the next chance of teaming together to form the next Superteam! If not, it should be..........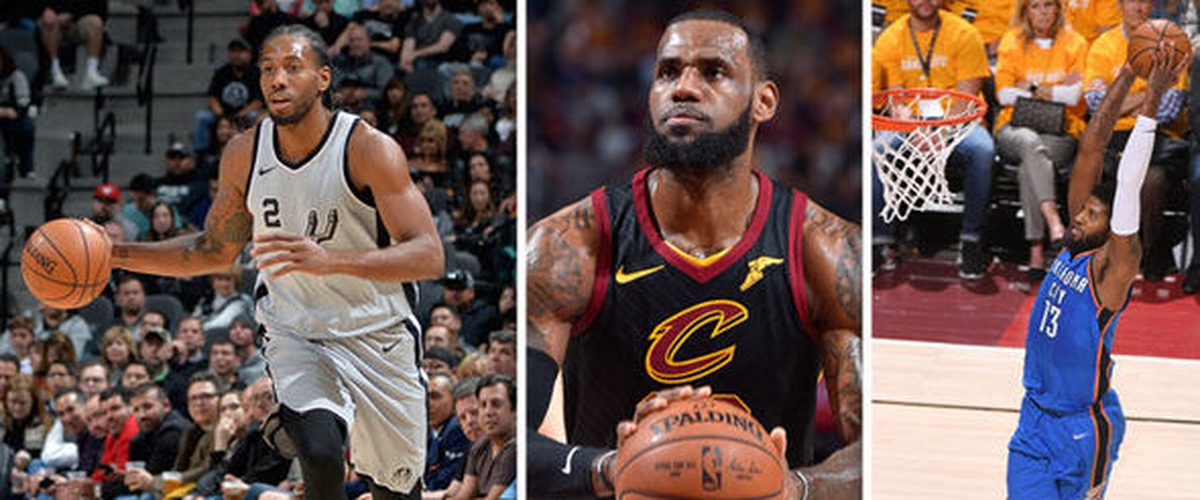 Here I will examine which team gives this trio the best to fulfill what they should be seeking, if they're not already thinking about it, in joining forces while winning championships! The NBA gets to see whether LeBron and Kwahi will join forces as a unit in San Antonio; LeBron and George joining forces in LA; Kwahi and George joining forces in LA; all of them teaming up for one team; or all of them just going their separate ways and finding a new home outside of their current NBA team; or them just staying pat. Nevertheless, this just leads to a nice talk about the three to shape up what we only speculate to occur.
We have free agency approaching and it seems as if LeBron's time in Cleveland is near end, again! LeBron is seen on camera saying that he would like to take a back seat and become the off the ball more; even admitting that he was ready to give Kyrie the keys to be the leader in Cleveland. So he has to think about which team(s) gives him that flexibility to come off the ball while still having an effect on the game. Kwahi, on the other hand, isn't found saying he wants out of San Antonio, however, things have gone sour since October 2017, start of the NBA season. We have only seen Kwahi in a total of 9 games this NBA season, and Pop being seen on camera talking about Kwahi's camp and ask them about his health status. Paul George and the unsolved mystery of where his heart is! George just finished his first season in Oklahoma. While him and Russell paired relatively well together, George's is said to have interests in playing for the Lakers. Whether or not the Lakers can sign George is the question, as he stated he loved playing with Russell.
Let's examine! We have the Cavs, Rockets, Lakers, 76ers and Boston all aiming at one, two, or all three of the stars! The Spurs have also talked about as a destination for LeBron! Nevertheless, let the fun begin. Who gives them a better chance of playing together?
We evaluate:
· Finance flexibility now and for the future
· Talent: the supporting cast and ability to bring more talent via draft of free agency
· Best fit
· Which team provides better longevity
· The Franchise
The Cavaliers: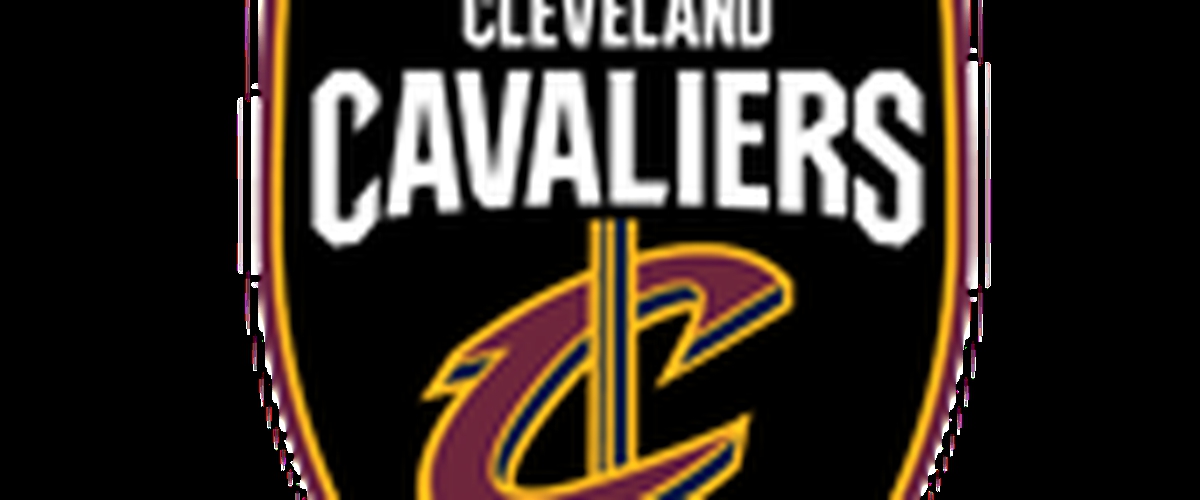 Let's keep it 100! They have slimm to no chance at keeping LeBron! The fact of them being able to get Kwahi and/or George is also slim to none. Nevertheless, any impact player with at least All-Star caliber; without a little assistance. When you have a roster in which Love, JR, Thompson, Korver, Hill, and Clarkson are on Cleveland's books for 2+ years each minimum, makes it hard to do any FA signings. What team would want them for that many years, if you tried trading them? You will have to be a competitor to want any one of them. That makes it hard to sign George as a free agent, unless they find a trade partner for Love. Love's value over the years has diminished as his productivity, consistency, and lack of defense have been questioned during his tenure with this generation's great in LeBron. Now to add, Cleveland doesn't have any additional attractive resources or means to entice a team for a trade. Outside of the 8th pick in this upcoming draft, I don't see anybody wanting too many players off the Cavs roster, besides Hill. Somebody like Sacramento or Washington may take a chance on Hood. After that, they will have a hard time trying to convince any management to pull off a trade with them. Don't even call San Antonio about Kwahi, unless you are offering LeBron flat out. I doubt they would want Love and this year 8th and some more pieces for Kwahi. Cleveland just doesn't have what it takes to lure another impactful player at this time. There is always a twist! If LeBron decides to take another 1+1 deal; the Cavs unload the contracts of, JR, Tristian, and/or Korver; a call from LeBron to Paul George informing him that he will be staying in Cleveland, then this might be a reach! Then you would have: LeBron, George, and Love as the big 3. Of course, you would need some help from a desperate NBA team looking for a, JR, Tristian, or Korver to reshape their roster. Or the Spurs can try to get Cleveland to agree to a sign and trade for LeBron. Either way, it doesn't look too good for Cleveland. I just hope they save the jersey burning this time. The man did come back and bring a Ring for goodness sake! Let him be!!!
The Spurs: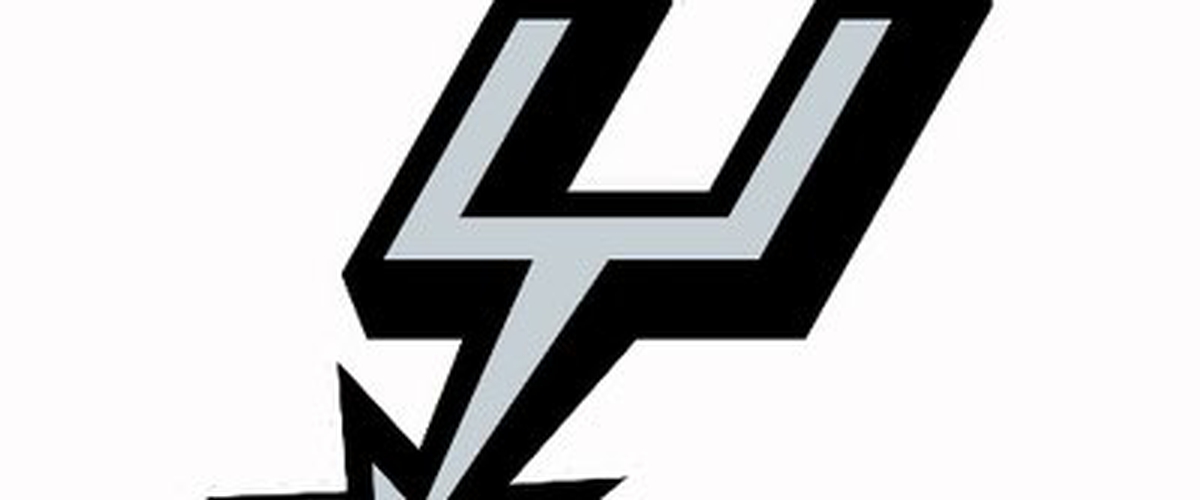 The most professional franchise over the last decade or so! The base of the word sacrifice. The coach and the style to match. Yet they are having some slight issues at this particular moment with their star player in Kwahi. We don't know what they are going to do with Kwahi. Neither do we know what Kwahi wants to do. Will he sign the massive extension or will he request a trade? Speculations have him interested in joining the Lakers in 2019, when he is eligible for free agency; we don't know for certain. While the Spurs do have some nice young pieces and a legend in Coach Pop, as their coach, it'll be a reach for them to get LeBron let along George to join them as they have limited financial flexibility being the market of the team. LeBron can say hey, I have enough money and can just do the Deon Sanders and sign one year deals with the Spurs for the duration of his career if he chooses. However, that'll make it hard for the organization to see what is ahead in the future for more wiggle room to bring more players or sign their young long-term. Not to mention the uncertainty with Kwahi and his camp. All of these factor in, in playing a pivotal role in the decision from LeBron and possibly landing in San Antonio. Do Cleveland and the Spurs agree to a sign and trade with LeBron so he can play for his favorite coach? To sign both LeBron and George, the Spurs need to get rid of a lot of their contracts so they can sign them. Aldridge, Gasol, Green, Gay, and Mills – are they worth letting go of to get LeBron and/or George? You figure you would have to part with one of them if not two or three in order to have enough cap space for the liking's of LeBron and/or George. If you are the Spurs, you can chase LeBron, but not both as the money wont allow you to do so. LeBron, Kwahi and Aldridge, throw in a Murray and you would have a nice core four lineup. From there, the Spurs would have a tall order to complete in filling out that roster. From an organization that doesn't look to go over the luxury tax that often, we are asking them a lot to bring in the most attractive guy in free agency to their team. If LeBron takes a wide paycut, Kwahi taking a paycut, and Aldridge reconstructing his contract, this may be able to transpire. The Cavs can always agree to a sign and trade, shipping LeBron to the Spurs. Do we see, LeBron, Kwahi, and George making sacrifices to go to San Antonio? All considering a massive overhaul of the Spurs team from top to bottom. Or will they just go after LeBron?
The Lakers: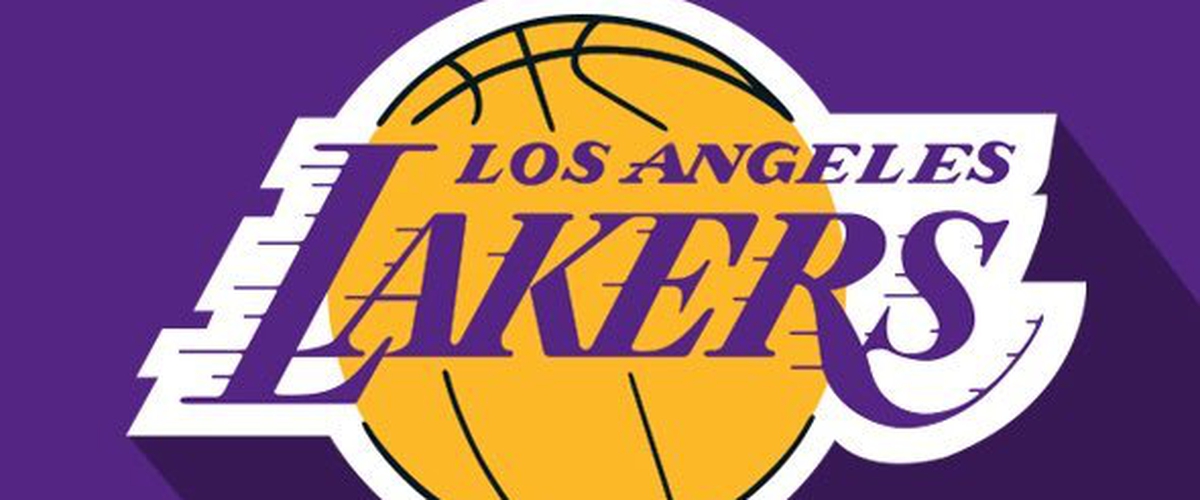 For starters, they have a plethora of money, some nice talent, and trade assets. To me, they have this greatest chance to change their franchise around with one move; trade for Kwahi NOW! To get where you want to be, you have to pay a price and be aggressive; Boston. For the Lakers, it is basically deciding if they want to sacrifice a few of their youth to land Kwahi. Imagine flipping, Ingram, Caldwell-Pope, Randall and future draft picks for Kwahi and whomever the Spurs agree to ship with Kwahi to the Lakers. That is the first domino. Now all it takes is for them to sign George, as he has always state his dreamed desire of playing for his hometown team. As LeBron sits back and watch this transpiring, he will only have one thing in his mind: how the hell do I join this roster? George and Kwahi are both still young enough to run with Ball as LeBron age increases. This team would be versatile and most importantly offensively dynamic. Just fill out the roster with the rest of the money, which we know they have. Not to mention if they are able to get Deng off the books, that would open the flood gates for them to even go after a nice big or even retain Brook. Take it; somebody may even take a pay cut for them to be able to fill the roster out with vets, and shooters, while still having youth off the bench. The Spurs, would be in great shape for their rebuild, while still being competitive. They can now move the contract(s) of Aldridge, Gasol, Green, and Mills if they desire to do so, to focus solely on their youth. Want to play in Warriors like system? Walton can provide that. Want to play for a franchise that is willing to do whatever to win? Magic and Pelinka will provide that. You will have a young general in Ball, whom is pass oriented, getting the likings of, George, Kwahi and LeBron to their spots. From there, you can only imagine the ball movement as LeBron touches it in the post to a cutting George or open Kwahi. The reigns of Showtime would be back as we know it. Want to bring Kareem and Magic back? LeBron, Kareem was older when he paired with a younger Magic (Ball). He didn't mind being the anchor. It actually prolonged his career playing for the Lakers. Imagine: Ball, George, Kwahi, LeBron, Kuzma. I don't think Philly gives the Spurs a better trade partner than the Lakers. For this simple observation: I don't see Covington and Saric as better players than Ingram or Randall. More so them having playing with dynamic players to make the game easier for them. Now through in Pope and some picks from the Lakers vs Fultz (whom was injured this year) and some picks; I still think the Lakers package is the best. Not to mention, they can throw in Kuzma, and keep Randall. Philly only showcased a few of their youth in the playoffs which hurt them. Meanwhile, I haven't even talked about, Hart. If the Lakers leverage this well, they can keep another young stud to still be able to run with Ball as, LeBron, George and Kwahi age. However, when George and Kwahi are both 27, they are still primed for a nice run in the NBA. Imagine an offense with no primary option, ball movement, and the best player in the NBA with two impactful defenders. With money flexibility! Sounds familiar? This may be LeBron's only path to his Banana Boat team. However, you trade CP3 for Ball, Kwahi for Melo and George for Wade. Not too bad!!!
The Rockets: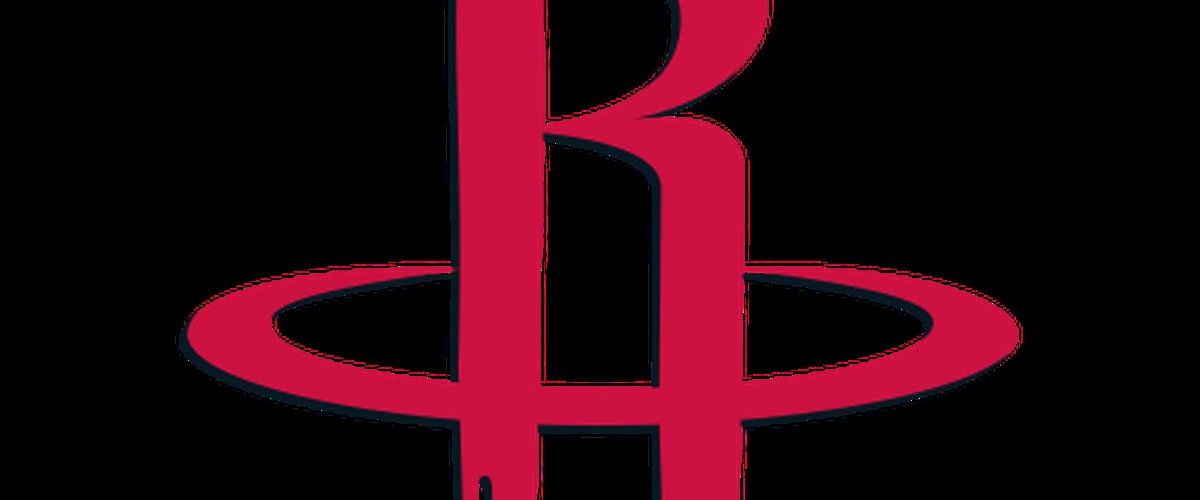 Let me say this off bat: Kwahi will not be going here! They need to focus on resigning CP3 and retaining Clint! Similar to the Cavs here without much flexibility and the need for more help and luck than the norm. Outside of Harden and CP3 (who also is a free agent this year), who would you want from their roster? Or if George opts out of his OKC deal, how much can they offer him? How can they pay LeBron? How can they upgrade the roster without letting Cling go? Simple, they will have to part ways with everybody and find some players willing to play for noodles, and a selling dream of beating Golden State and winning multiple titles. They have quietly put together a dynamically great roster around Harden and CP3. Is it worth losing it for James, and/or George? However, how do you fill in the rest of your roster with the group of guys they have? Meanwhile, Golden State will re-up their current roster which will still out due Houston with: Harden, CP3, LeBron or George. Ariza, Tucker, Luc, Gordon, and Green gave them something they will be unable to; space, depth, switch defend, and shooting. If they were to get LeBron and retain CP3 and allow Clint to walk, they will lose their pick and roll dynamic. It will also put them up there in age, as they'll have to fill their roster out with vets or under achieving young talent. Their most attractable asset is Gordon; whom is on the books for two more years. After that, they have Ryan Anderson; whom is on the books for 2 more years. We saw how far attempting to trade away Anderson went this past trade deadline when they tried offering him to teams to land another all-star for the playoff run. With the lack of youth, besides Clint, the Rocket are at a disadvantage when attempting to trade for the liking's of, Kwahi. So that is definitely a waste of time to discuss that proposal. They are at a standstill as they have to sign CP3 and Clint this off-season as well, and they will command a lot of money. Financially, they are in a bad place as well. They are better off signing CP3 and trying to get Carmelo Anthony from OKC and seeing which vets are out there in free agency and sign some of them for the low! Signing LeBron and George and/or most definitely trading for Kwahi is a tall glass to order for the Rockets.
The 76ers: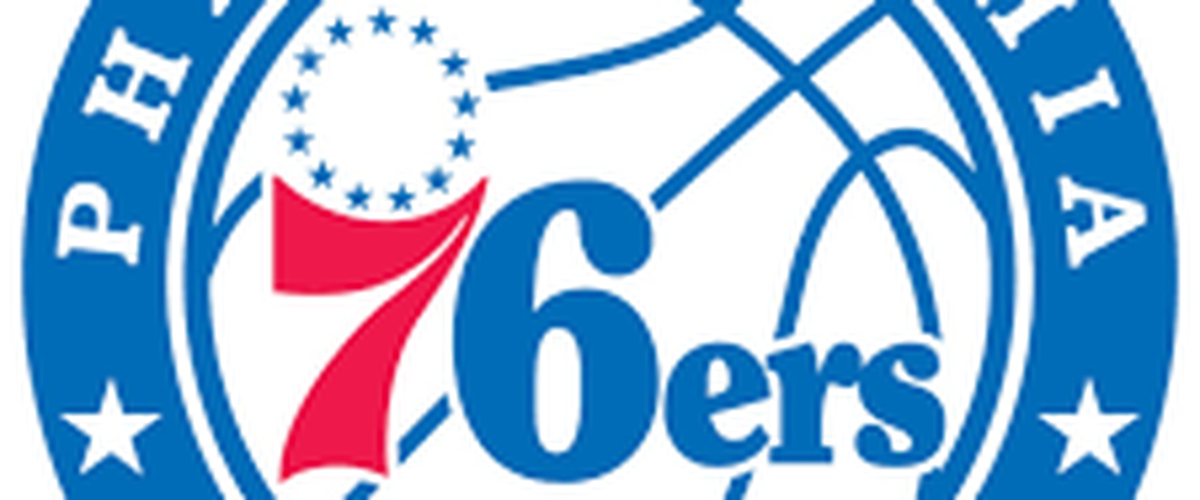 They have the best chance outside of the Lakers to be able to land 2 of the 3 stars in Kwahi, LeBron or George or all 3 if they desire to do so. Money and youth talent are their strong suit just as the Lakers. They can sign George and/or LeBron in the off-season while also trading for Kwahi. The thing is the package deal to get Kwahi. While, Fultz, Saric and Convington, seems like a good package deal, this doesn't give the Spurs a talent to develop as the focal point in the offense. Ingram and Randall have a better upside than both of them, honestly. Fultz has had an injury plague rookie year, so it'll be hard to give him the keys of a franchise. Saric is a good shooter that deals with his struggles with playing against physicality. Covington is a great defender and shooter. This deal isn't as enticing enough, to me for the long haul. They can still sign either George or LeBron without trading for Kwahi. Does that give them the edge over an improving Eastern conference? I don't feel either one of them helps them get over, Boston (considering they will improve in the off-season as well). LeBron would get off the ball; however, we would still be asking him to carry the load once the time gets tough come playoffs. It would be the same for George. Then there is Embiid's health. How long and often can he stay healthy? Philly has a mid-sized market, so they should still be able to find some nice talent to fill the roster out. However, can get capped easily with overspending. I doubt they are looking to pay a high luxury tax bill for ongoing seasons to build a winning organization. They would need some shooters for sure and some three and defense type of guys. Then there is paying for Ben Simmons once he becomes eligible for a max. Which players do you decide to keep? JJ played well for them. Bayless is still a nice shooter. Considering them not trading for Kwahi. They would still have a nice roster for some wiggle room. So even if they don't get a Kwahi type of player, they should still be able to find a nice player for the bench if they unload some of their youth. Or sign somebody in free agency. If they fail to land, LeBron, George or Kwahi, they are still in good shape to keep most of the guys they had last year, while testing the market for open players. When LeBron leaves, Cleveland will be looking to trade Love. Love would fit nicely with, Simmons and Embiid.
The Celtics:
Do not count them out! Ainge is always looking to improve this improved roster, as we have seen over the years. I am not saying they will get LeBron. However, Kwahi or George is not off the list. But, do they need another perimeter threat? Or do they need a big down there to offset their perimeter powers? Do you want to part with Brown/Rozier/Smart and flip that into Kwahi and George? or Go after Anthony Davis? Horford won't be getting another massive salary at this tenor of his career; although he has been balling. However, Boston's issue lies with financially flexibility to keep their young core together so they can all grow as a unit. Do you part with Kyrie since he is injury prone? Is Rozier the point guard you feel can lead you to a title? Given this last battle with Cleveland, I think Kyrie's presence was definitely missed. He would have been attacking them fiercely non-stop. Boston is in a great place to design and create their own destiny with or without George or Kwahi joining their team. I don't think they are even considering that since they have done a wonderful job drafting some perimeter oriented 2-way studs. Brown looks like a Kwahi and George type of player. However, do you swap him for a proven veteran now? Tatum is destined for greatness. Most teams may want him or Brown. From there, think whom do you want to rebuild around in the midst of having a nice mixture of vets and young studs. Hayward is there for 3 more years. Kyrie is there for 2 more years (if he doesn't opt out). Are you trusting Tatum and Brown will keep developing into being greats? I would have for them to get paid and stop going to the gym like some of these dudes do when they get money. I say, just build that bench and go after a nice skilled big man. They have the coach, the system and the team. Most importantly they have an aggressive GM whom is always playing chess. So I am sure he has something up his sleeves as well.
"It Has Begun" Shang Tsung
There you have it! I have discussed which teams I feel gives the three: LeBron, Kwahi, and George, the chance of playing together!